CS:GO analyst and expert Alex "Mauisnake" Ellenberg did not hold back when talking about Evil Geniuses' Counter-Strike division. In the latest episode of 'Snake and Banter', Mauisnake dissects the North American team, or rather teams, questioning their strategy by calling them a "poor man's Liquid"
It just read like a poor man's Liquid, pretty hard. Liquid has these kinds of guys in EliGE and NAF, where EG hope that could be CeRq and Brehze. But they just don't compare at all. You bring in a young gun like how Liquid did with oSee, EG did it with HexT. Liquid brings in a guy even from Eastern Europe in YEKINDAR, and EG are trying to do the same with neaLaN. EG took the same formula but everything just got lost in translation.

I actually think this EG team can become something if you take all 15 of their players and like put together the best roster. But it's really hard to tell what that is. It's probably like more the Party Astronauts side of players – I mean that team has almost put together as good of results if not better than EG's actual proper team, which is just embarrassing at this point.
You can watch the entire episode, which also features Duncan "Thorin" Shields and Freya Spiers, in the video below. (Quote is from 1:01:40)
The Blueprint
Earlier this year, Evil Geniuses launched their new project called "Blueprint" with the signing of Carpe Diem and Party Astronauts' two fully-loaded rosters. The plan was to have a fluid 15-man roster that could compete at different events at the same time. One of the project's cornerstones in Jake "Stewie2K" Yip has recently announced that he is leaving competitive Counter-Strike and therefore also leaving his spot on the main roster vacant. Stewie2K was later on replaced by Sanzhar "neaLaN" Iskhakov as the new in-game leader.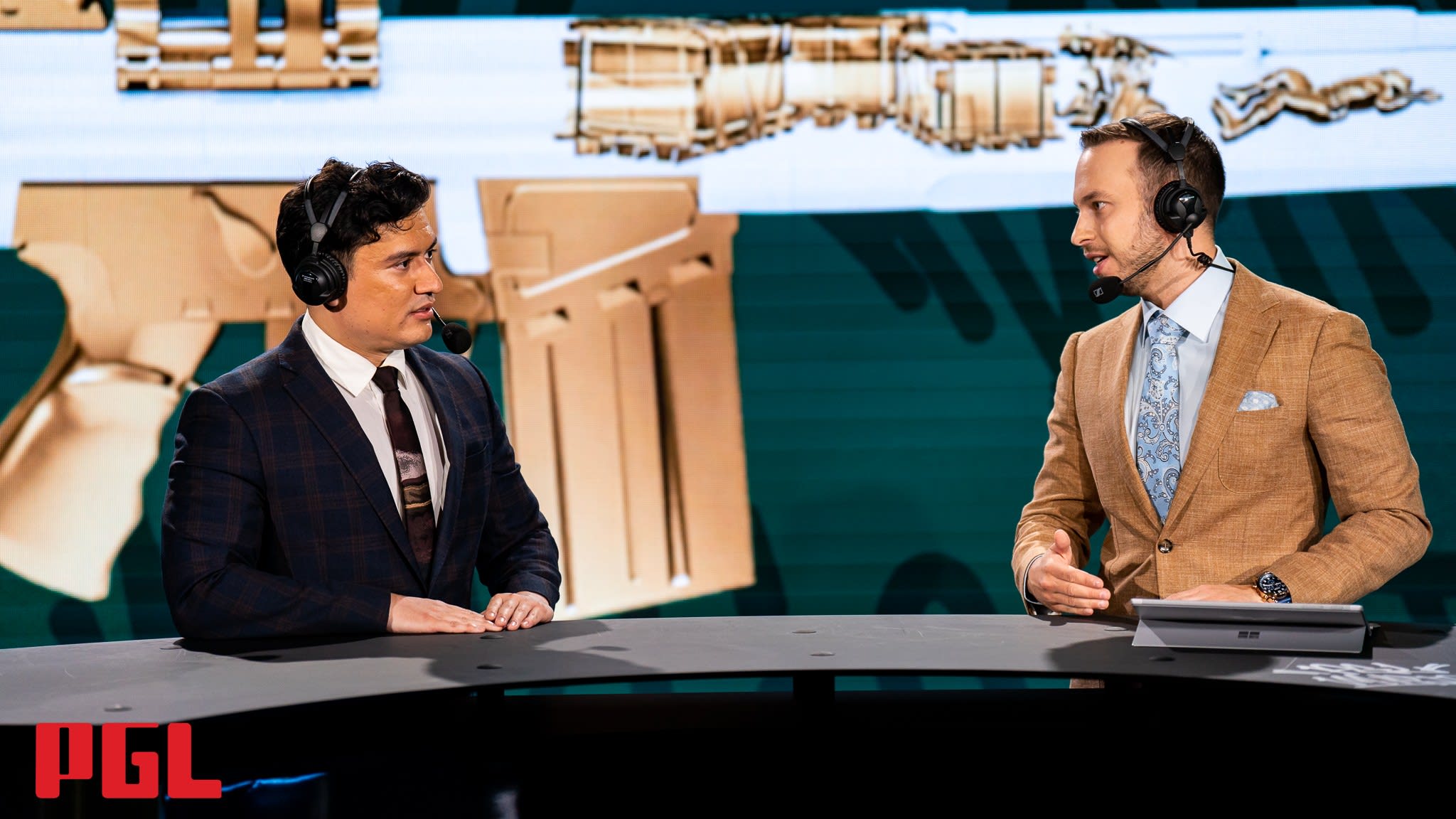 Mauisnake (left) and Maniac on the desk at PGL Major Antwerp