Countdown to the Major!
We are less than two weeks away from the start of BLAST.tv Major in Paris. To ease the waiting time, we have created a countdown series, where we dive into the history of all the previous 18 Majors.
EMS One Katowice 2014
Date: 13/3-16/3 - 2014
Number of teams: 16
Prize Pool: $250.000
Winner: Virtus.pro $100.00
MVP: Jarosław "pashaBiceps" Jarząbkowski
Map pool: Dust2, Inferno, Mirage, Nuke, and Train.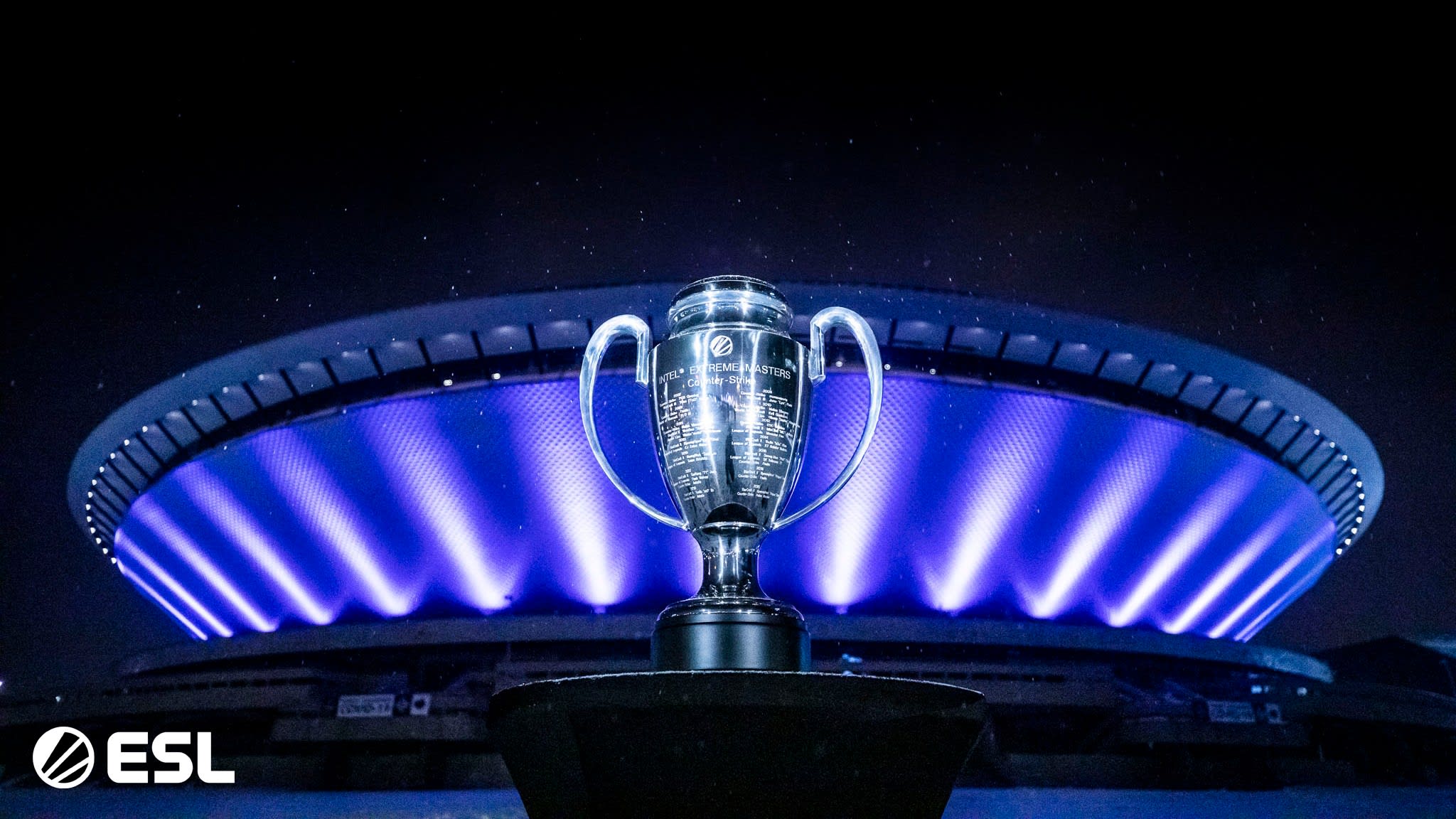 The second Major in history took place in March 2014. The venue was the now legendary Spodek Arena in Katowice, Poland. Once again 16 teams were gathered to determine, who was the best team in Counter-Strike right now? Since the first Major in Jönköping, VeryGames (Now Titan) had only improved. The roster (Ex6TenZ, NBK, ScreaM, shox, SmithZz) was dubbed tournament favorites going into the Major. The Swedish Ninjas were also among the top favorites while reigning champions from Fnatic were once again considered underdogs compared to Titan and NIP.
Group A delivered the first upset with tournament favorites Titan's exit. A 16-7 loss to Virtus.pro shocked the French/Belgian roster, who had to win the elimination match against HellRaisers to survive. But another loss forced the star-studded roster to be eliminated before the playoffs. Instead the only Polish team in the tournament, Virtus.pro made it through in first place. The roster (TaZ, NEO, pashaBiceps, byali, Snax) had only recently been assembled, but everything seemed to be clicking on home turf.
In the playoffs Virtus.pro annihilated Team LDLC 16-3, 16-8. Now all eyes were on the home crowd's favorites. Fnatic was eliminated in the Quarter-Finals, while Ninjas in Pyjamas once again had qualified for the Grand Final. This time by beating Team Dignitas with three of the legendary Astralis core (Xyp9x, dupreeh, device) on the roster.
Virtus.pro lost their first and only map in the whole event in the Semi-Final against LGB esports (with Olofmeister on the roster), but managed to win the match 2-1 to make it to the Grand Final.
You can watch the entire Grand Final between NIP vs Virtus.pro here.
The Grand Final ended with total Polish domination. The underdogs continued their miracle run in front of an ecstatic crowd. 16-9 and 16-10 were the stone-cold facts for Ninjas in Pyjamas, who lost their second consecutive Major final. Jarosław "pashaBiceps" Jarząbkowski was awarded the tournament MVP with an immense 1.38 HLTV rating.
Virtus.pro continued to dominate CS:GO in the years to come. They earned themselves the nickname of "The Plow". They never won a Major again though.
Tournament result:
1. Virtus.pro - $100.000
2. Ninjas in Pyjamas - $50.000
3-4. Team Dignitas - $22.000
3-4. LGB eSports - $22.000
5-8th. Complexity - $10.000
5-8th. HellRaisers - $10.000
5-8th. Team LDLC.com - $10.000
5-8th. Fnatic - $10.000
9-12. Titan - $2.000
9-12. 3dMAX - $2.000
9-12. Reason Gaming - $2.000
9-12. Clan-Mystik - $2.000
13-16. mousesports - $2.000
13-16. Vox Eminor - $2.000
13-16. Team iBUYPOWER - $2.000
13-16. Natus Vincere - $2.000
Highest rated players at EMS One Katowice 2014:
1.
Jarosław 'pashaBiceps' Jarząbkowski (Virtus.pro) - 1.38 rating
2.
Christopher 'GeT_RiGhT' Alesund (Ninjas in Pyjamas) - 1.33 rating
3.
Paweł 'byali' Bieliński (Virtus.pro) - 1.31 rating
4.
René 'cajunb' Borg (Dignitas) - 1.27 rating
5.
Richard 'shox' Papillon (Titan) - 1.26 rating
6.
Andreas 'znajder' Lindberg (Fnatic) - 1.25 rating
7.
Robin 'flusha' Rönnquist (Fnatic) - 1.25 rating
8.
Janusz 'Snax' Pogorzelski (Virtus.pro) - 1.20 rating
9.
Mikhail 'Dosia' Stolyarov (HellRaisers) - 1.18 rating
10.
Filip 'NEO' Kubski (Virtus.pro) - 1.16 rating
Tomorrow we will be back with ESL Cologne 2014!