Countdown to the Major!
We are now less than one week away from the start of the much-awaited IEM Rio Major in Brazil. To ease the waiting time, we have created a countdown series, where we dive into the history of all 17 Majors. Today we have reached the ELEAGUE Boston Major from 2018.
ELEAGUE Major: Boston 2018
Date: 19/1-28/1 – 2018
Number of teams: 23 (owing to Immortals forfeiting their spot)
Prize Pool: $1.000.000
Winner: Cloud9 (Stewie2K, tarik, Skadoodle, autimatic, RUSH)
MVP: Tarik "tarik" Celik
Map pool: Train, Inferno, Mirage, Nuke, Cache, Overpass, and Cobblestone
The hosting of the 12th Major Championship in CS:GO history ended up in the hands of the proud region of North American – more specifically, USA. The massive $1 Million tournament was set to be played in Atlanta and Boston in the G-FUEL ELEAGUE Arena and Agganis Arena.
The ELEAGUE Major: Boston 2018 marked a pivotal event in Counter-Strike history, as Valve decided to transform the Major format, going from 16 teams to 24 teams.
FaZe's superstars off to a flying start
Finn "karrigan" Andersen and his trusted FaZe soldiers arrived at the Major as one of the heavy gold candidates, placing 2nd on the world ranking and possessing superstar players like Ladislav "GuardiaN" Kovacs, Olof "olofmeister" Kajbjer, and the 21-year-old phenomenon Nikola "NiKo" Kovac.
The strong FaZe-side also got off to a flying start in the Legends Group Stage, where they swiftly managed to secure a playoff spot by beating tough opponents like Fnatic and the iconic Brazilians from SK Gaming. The 3-0 record meant that they obtained a top seed in the next stage.
A team, who didn't relish the same kind of success right off the bat was the North Americans from Cloud9. The talented roster, led by Tarik "tarik" Celik, had to go on an utterly impressive 3-0 run in the group taking down Astralis, Virtus.pro, and Vega Squadron, after they fell short in their two opening matches. However, the hustle was enough for them to seal a quarterfinal spot.
The best Grand Final in Major history?
A star-studded FaZe lineup that has gone 7-0 in maps since the Legends Stage against the underdogs from Cloud9. A true David vs. Goliath battle - The setting for the ELEAGUE Boston Major was set.
After FaZe stole Cloud9's map pick on Mirage through a close 16-14 victory and the North Americans returning the favour on the second map of Overpass, the title was set to be decided on the forever-iconic Inferno in a third and conclusive map.
At 15-11 in FaZe's favour, the majority of viewers and spectators in Agganis Arena were certain that the match was about to be over, handing karrigan his first-ever Major title. However, Cloud9 thought differently. An iconic comeback and an absolute heroic display by Jake "Stewie2K" Yip in the 30th round where he single-handedly crushed FaZe's A-execute, meant that Cloud9 was given a second chance in overtime.
The comeback and insane performance by Stewie2K clearly gave Cloud9 some much-needed momentum, which in the end helped them to secure the title at the 12th CS:GO Major tournament in history. The first-ever Major title for a North American team.
Tournament result:
1. Cloud9 - $500.000
2. FaZe - $150.000
3-4. NAVI - $70.000
3-4. SK Gaming - $70.000
5-8. mousesports - $35.000
5-8. Fnatic - $35,000
5-8. QBF - $35.000
5-8. G2 - $35.000
9-11. Vega Squadron - $8.750
9-11. Gambit - $8.750
9-11. Space Soldiers - $8.750
12-14. Astralis - $8.750
12-14. Liquid - $8.750
12-14. BIG - $8.750
15-16. Virtus.pro- $8.750
15-16. North - $8.750
Highest rated players at ELEAGUE Major Boston 2018:
1.
Egor 'flamie' Vasilyev – 1.39
2.
Freddy 'KRIMZ' Johansson – 1.29
3.
Mihail 'Dosia' Stolyarov – 1.25
4.
Nikola 'NiKo' Kovac – 1.25
5.
Ladislav 'Guardian' Kovacs – 1.24
6.
Tomas 'oskar' Stastny – 1.23
7.
Aleksandr 's1mple' Kostyliev – 1.23
8.
Tarik 'tarik' Celik – 1.22
9.
Olof 'olofmeister' Kajbjer – 1.20
10.
Timothy 'autimatic' Ta – 1.20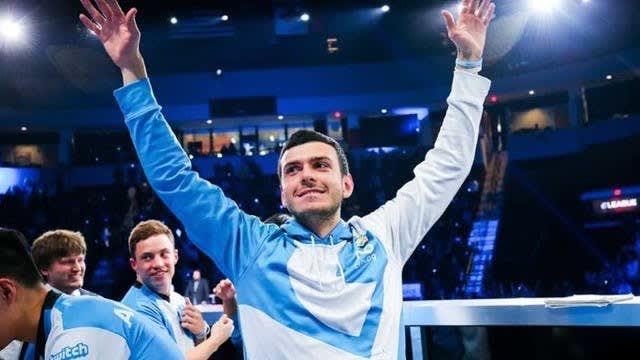 The MVP from NA's biggest CS:GO achievement: Tarik "tarik" Celik
Tomorrow we take a look at the FACEIT London Major from 2018.