We are only 2 days away from kick-off at the PGL Antwerp Major in Belgium. To ease the waiting time, we have created a countdown series, where we dive into the history of all of the 16 Majors.
PGL Major Kraków 2017
Date: Jul 16th – Jul 23rd 2017
Number of teams: 16
Prize Pool: $1,000,000
Winner: Gambit (Hobbit, AdreN, Dosia, Zeus, mou)
MVP: Dauren "AdreN" Kystaubayev
Map pool: Cache, Cobblestone, Inferno, Mirage, Nuke, Overpass, Train.
PGL Major Kraków 2017 was the eleventh CS:GO Major tournament in the history of the game and was held from July 16 – July 23, 2017 in the TAURON Arena in Kraków Poland. Like the three previous Majors, this one also featured a total prize pool of $1,000,000 with 16 teams competing for the lions share.
Back when Gambit were formed, the roster consisted of a mix of unproven rookies and legends that were supposedly past their prime. They had their work cut out for them to prove their worth in-game. However, running rampant at tournaments like DreamHack Winter Open 2016, Gambit dominated their competition. This event saw them rip apart Renegades in a dominating 2-0 Grand final.
Gambit continued to impress and slowly made a name for themselves throughout the early half of 2017, and in events, they obliterated the likes of fnatic and Astralis, making it clear that they had no intention of slowing down. Finally proving themselves to the Counter-Strike world, Gambit took home the victory at PGL Major Kraków 2017 against Immortals in the Grand final and became the first CIS team to ever win a Major. Gambit shocked the entire CS:GO scene as many expected an early exit from them.
Dosia's legendary grenade
One thing the Counter-Strike community especially remembers from the Grand final at the PGL Major Kraków 2017 is Mikhail "Dosia" Stolyarov's legendary grenade.  
For many CS:GO players it's a well-known fact that, on the iconic Inferno, you can stand in the corner of pit and survive the bomb explosion if you have a good amount of health. An individual who certainly knows this is Gambit's Dosia who is the man behind one of CS:GO's most iconic moments in the history of the game. On the final map of the Grand final, Dosia hurled a perfectly placed grenade to that exact above mentioned corner in 'pit' on Inferno, killing two enemies to crater Immortals' economy. Gambit lost the round, but Dosia's nade helped them win the war.
The grenade is genuinely legendary, so much that it even got immortalized as a graffiti by Valve who hung up a poster depicting Dosia's grenade and placed it right where it exploded. The play encapsulated everything that was special about Gambit's Major run. The determination. The ingenuity. The magic.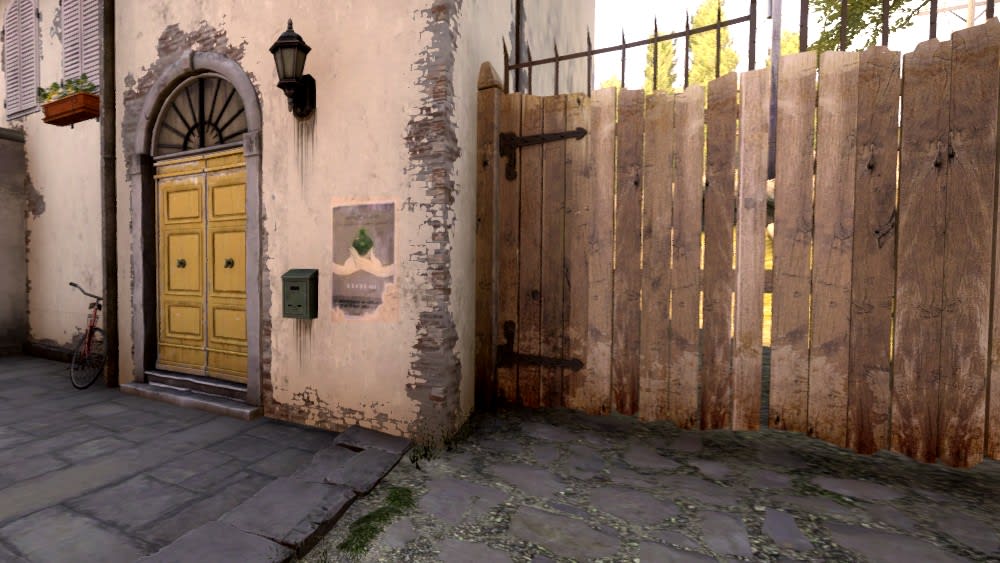 A comeback in the Grand final
FaZe, SK Gaming, and Astralis were the only conceivable contenders. Teams like G2, fnatic, and NAVI were dark-hose picks, but it seemed like an unrealistic ask even for those teams. Zeus and company from Gambit were not even in the conversation. Yet Gambit won the PGL Major Kraków 2017 and surprised every CS:GO fan.
Gambit went up against the Brazilian squad from Immortals after beating defending champs from Astralis 2-1 in the semi-finals. Immortals were no slouch either as they took down Virtus.pro themselves in the semi-finals.
The action of the Grand final started on Immortals' pick of Cobblestone, where the Brazilians exploded into action with an impressive 3-12 lead at the end of the first half. Playing on the CT-side, the Brazilians continued playing like a train with no brakes and managed to quickly close out the map with a 4-16 scoreline.
But then Gambit got to work. On the second map of the series, Train, Zeus and company delivered a solid T-side and threw Immortals off their game with quick executions, which Immortals had no response to. Stellar performances from HEN1 and kNg helped Immortals grab 6 rounds in total before Gambit ended the first half with a 9-6 advantage. The Brazilians would go on to equalize the score, but after buying up, Gambit took control of the game with no response from Immortals, bringing the scoreline to 12-9. A triple-kill from Gambit's mou in a partial buy gave his team their 14th round and left the Brazilians with no money to attempt a comeback. Gambit tied off the series 1-1 with a 16-11 scoreline, forcing the decider.
On the decider of Inferno, Gambit stormed to a 11-4 lead on the CT-side full of momentum. Immortals picked themselves up early in the second half, winning four rounds without response. Adrenaline was running high in both squads, and when Hobbit secured Gambit their first round of the half with a sensational 1v3 clutch, the whole TAURON Arena exploded. That was the start of a great run from Gambit, who brought the scoreline to 14-9 and only allowed Immortals to take a single round before wrapping up the series 2-1 with a 16-10 scoreline.
Following this outcome, Hobbit and company from Gambit earned $500,000, while the Brazilians took home $150,000.
Tournament results:
1. Gambit - $500,000
2. Immortals - $150,000
3-4. Virtus.pro - $70,000
3-4. Astralis - $70,000
5-8. SK Gaming - $35,000
5-8. fnatic - $35,000
5-8. BIG - $35,000
5-8. North - $35,000
9-11. Cloud9 - $8,750
9-11. FlipSid3 - $8,750
9-11. G2 - $8,750
12-14. MOUZ - $8,750
12-14. NAVI - $8,750
12-14. PENTA - $8,750
15-16. Vega Squadron - $8,750
15-16. FaZe - $8,750
Highest rated players at PGL Major Kraków 2017
1.
Aleksandr "s1mple" Kostyliev (NAVI) – 1.43 Rating
2.
Marcelo "coldzera" David (SK Gaming) – 1.40 Rating
3.
Johannes "tabseN" Wodarz (BIG) – 1.30 Rating  
4.
Dauren "AdreN" Kystaubayev (Gambit) – 1.26 Rating
5.
Miikka "suNny" Kemppi (PENTA) – 1.21 Rating
6.
Peter "dupreeh" Rasmussen (Astralis) – 1.20 Rating
7.
Johannes "nex" Maget (BIG) – 1.20 Rating
8.
Kristian "k0nfig" Wienecke (North) – 1.17 Rating
9.
Nicolai "device" Reedtz (Astralis) – 1.17 Rating
10.
Denis "electronic" Sharipov (FlipSid3) – 1.15 Rating
Something you probably didn't know: Gambit won 72 out of 137 rounds on the T-side (52.6%) and even did better on the CT-side winning 82 of 145 rounds (56.5%).
Tomorrow we take a look at the ELEAGUE Major: Boston 2018.