There has been a lot of talk and debate about how the gap between the Counter-Strike elite and the lower-tier pursuers has shrunken heavily, after having witnessed numerous upsets and underdog victories at the biggest stage of the game.
It's a topic that we've got the chance to discuss with GamerLegion's young captain Kamil "siuhy" Szkaradek, who himself - together with his team - is fighting a harsh battle of making the jump from tier 2 into the exclusive company.
Success at the RMRs
Our talk began with us touching on GamerLegion's back-to-back qualification for the Majors, following their significant roster overhaul less than two months before the Rio Major.
- It's a huge achievement for sure, siuhy quickly affirms. Especially looking back at what GamerLegion was before and who I was before. I came from an academy team and I didn't have the opportunity to play such events as the Major qualifiers.
- Then to go out and make it through to the Major the first two times, is just incredible. Also for GamerLegion, who was not really on that level yet, but I feel like the changes they made, brining in Freddy [acoR] and Nico [keoz], and I made a huge difference. We just clicked well together and the results showed instantly in the squad.
Breaking the barrier to tier 1
Despite two consecutive Major appearances for GamerLegion, the 20-year-old Pole still has both feet planted on the ground in terms of how he sees his squad in the current CS:GO landscape.
- You know, at this point, in theory, we're just another tier two team. Because once in a while we're qualifying to these bigger events, to a major or something, where we have a good performance there - but when that finishes, we go back to playing tier 2 events or online events, siuhy explains and continues:
- It's hard for us to get through that barrier. However, as soon as we make it a consistent thing to qualify to those Tier 1 events, where we can fight against the bigger teams and we can show that we're capable of competing against them, then I believe that it will bring us up into that top 15 bar. Whereas if it's just once in a while, it doesn't really matter at the end of the day.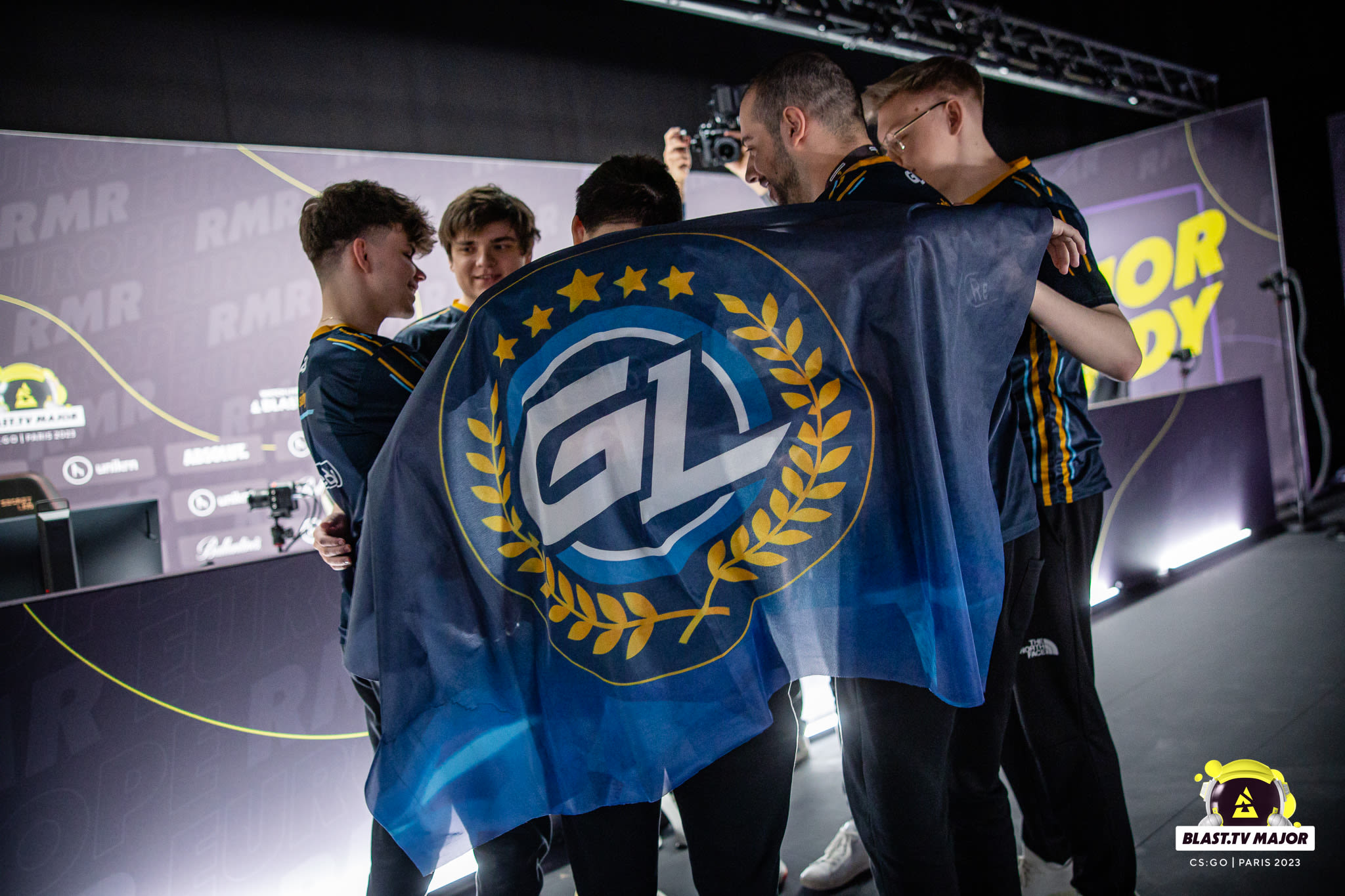 GamerLegion at the RMR tournament in Copenhagen earlier this month
"Harder to play against tier 2 teams than against tier 1"
GamerLegion is currently ranked #28 in the world, however, the young squad were just barely within Top 20 at the start of 2023. In the last year or so, the gap between teams in that range and heavy hitters like G2, FaZe and Heroic has gotten "really close" according to the former MOUZ NXT player.
- I think a lot of the tier 2 teams have become a lot better, and if you give the opportunities to some of these teams to play against the bigger teams, they would shine as well. Just like we have, just like 9INE has done so far. If you give the teams the opportunity, it will be a completely different result than them being stuck in tier 2.
As siuhy also puts it:
- Counter-Strike has come to a point where everyone knows how to shoot. It's about the smallest details you could think about - the little specifics that are going on. It's the extra experience that gives you the edge over a team. It's the small decisions inside the game, whether you lose a weapon this round or you don't lose a weapon are all that matter. I feel like that's the only margin between tier 1 and tier 2 right now.
Ever since siuhy took over the reins at GamerLegion, the European team has managed to take down strong opponents in G2, Vitality, BIG and OG. Teams, that siuhy and company actually prefer to square up against.
- For us, it's much easier and much more enjoyable to play against the better teams in the world, especially the top ones. Because it's harder to play tier 2 teams - you never really know what to expect from them.
- Against these tier 1 teams, you know their play style, you can look at their anti strats, and it's just a lot more calculated gameplay in those games. That's why I feel like our players, feel much more comfortable playing against the bigger dogs compared to tier 2 teams.
Partner leagues in Counter-Strike
The entire discussion on whether partner leagues, such as ESL and BLAST events are a good thing in Counter-Strike or not, is not something siuhy focuses on that much nor he believes that he is the right person to ask.
With that being said, siuhy still touched on the matter describing that it can be rough sometimes to see "underperforming" top teams be directly invited to tournaments.
- It's definitely a little bit hurting inside that we are unable, or we are a little bit limited and blocked to play certain events. But it's not also completely like that. I mean, you can still qualify, siuhy quickly points out.
- It's not the biggest issue, but it's a bit hurting inside, looking at maybe some of the tier 1 teams whenever they're underperforming and they're still getting invited. Or they're still playing the bigger tournaments, whereas you have a tier two team who's shining and, you know, maybe people are saying they should get a chance to play instead of the underperforming team, but that doesn't work like that.