Despite having played nearly 1500 official maps and won countless trophies, including two Major titles, Epitacio "TACO" de Melo is still VERY committed to CS:GO. He's also extremely devoted to carrying his 00Nation squad to the top of the game.
So much that TACO is willing to dedicate his entire off-season watching demos and building the perfect strat-book for 00Nation, the Brazilian IGL explained on the latest episode of HLTV Confirmed.
- I didn't have a break. I didn't want to, TACO said in the podcast. "I'm being honest, I spend my entire player break watching demos. I have a lot of notes from all seven maps we're playing. When we came back after the player break our strat book was already made.
- I wrote a lot of stuff, I copied a lot of stuff, and I watched a lot of stuff. So, I didn't have a break. That's what you do when you want to improve and get better.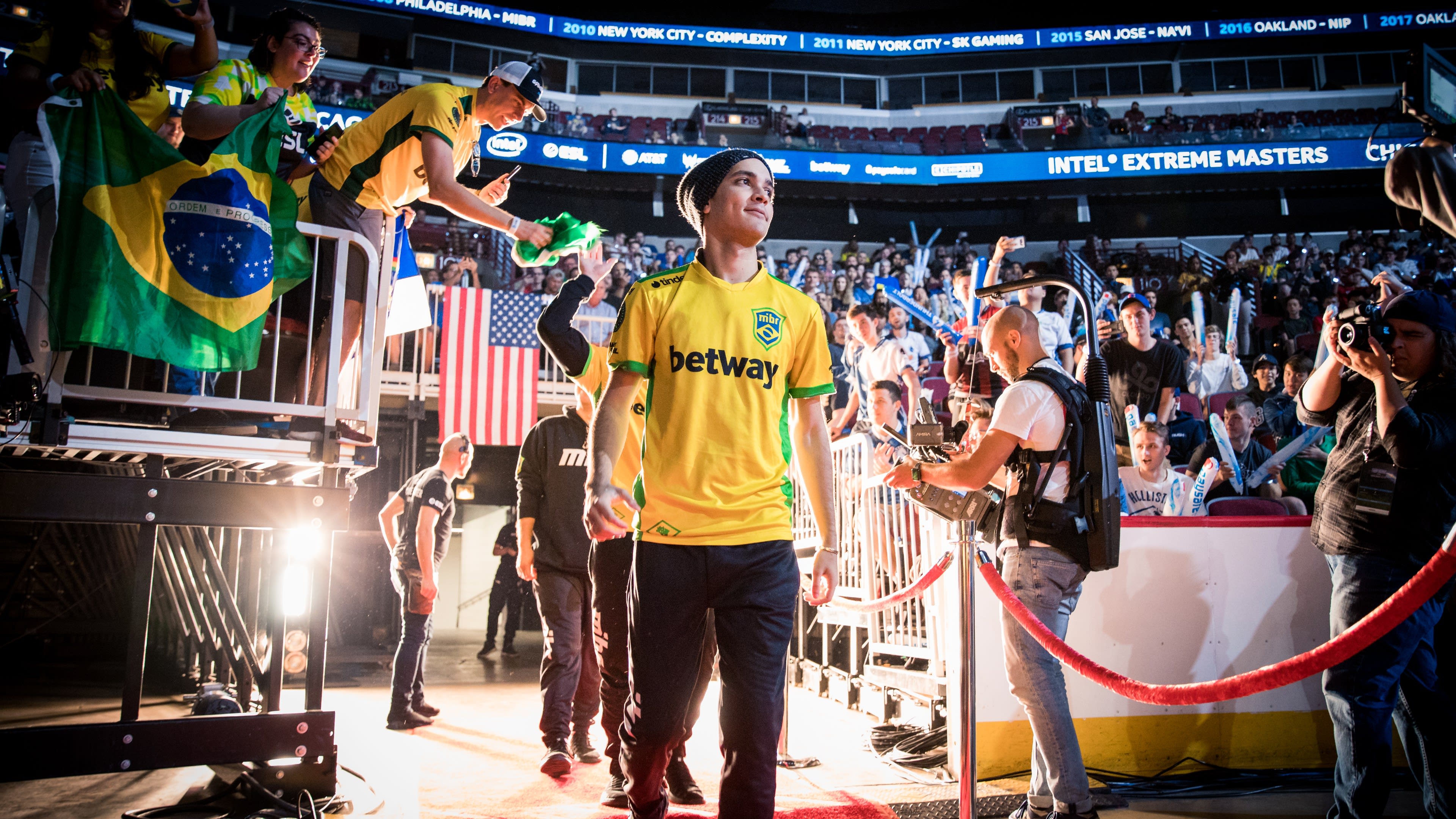 TACO from his MIBR days
In the episode, TACO even revealed that he watched all 73 map demos from this year's IEM Cologne during his player break.
- I used my free time to watch a lot of demos – if HLTV could get my IP address, they would see that I've watched every IEM Cologne match demo. Every map played at IEM Cologne 2022.
- (…) When I'm saying that I didn't have a break, it's very different when you are home [compared to being at a bootcamp]. You can pause, eat something that you like, talk to you girlfriend, play with your dogs and stuff like that.
You can watch the sequence, or the entire HLTV Confirmed episode, in the video down below.
Joining forces with coldzera
In late June this year 00Nation revealed the signing of three GODSENT players starred by TACO. The transfer meant that TACO was reunited with his former long-standing teammate Marcelo "coldzera" David.
The South American roster also include Santino "try" Rigal, Eduardo "dumau" Wolkmer, and Bruno "latto" Rebelatto.