BIG have, alongside Astralis, managed to secure first place in their group at the Pinnacle Cup Championship 2022 in Lund, Sweden. First place in Group A means that BIG have already qualified for the playoffs where they are set to face Astralis, the winner of Group B, tomorrow in the Upper Final of the event. We talked with the iconic rifler Johannes "tabseN" Wodarz just after their victory against fnatic. He explains how the victory against fnatic required BIG to wake up after a troublesome map on Nuke:
"For us it was clear that we were not awake. And we needed to have a talk, like concentrate guys this was not our map.We knew that we could be much much better and fortunately we woke up and it worked out for us."
Things definitely worked out for BIG as they managed to best fnatic on both Overpass and Vertigo, allowing them to claim the first place spot in their group. A great part of BIG's recent success is down to the fact that "gob b" has returned to BIG, this time as the team's Head Coach:
"He plays time-outs in very good spots, he also talks very fluent and very calm. He gives us a lot of confidence which is really important in these kind of games, because obviously if someone is struggling with a bad game or something and you have a mentor behind you that just gives you the power you need in these moments, everything can work out."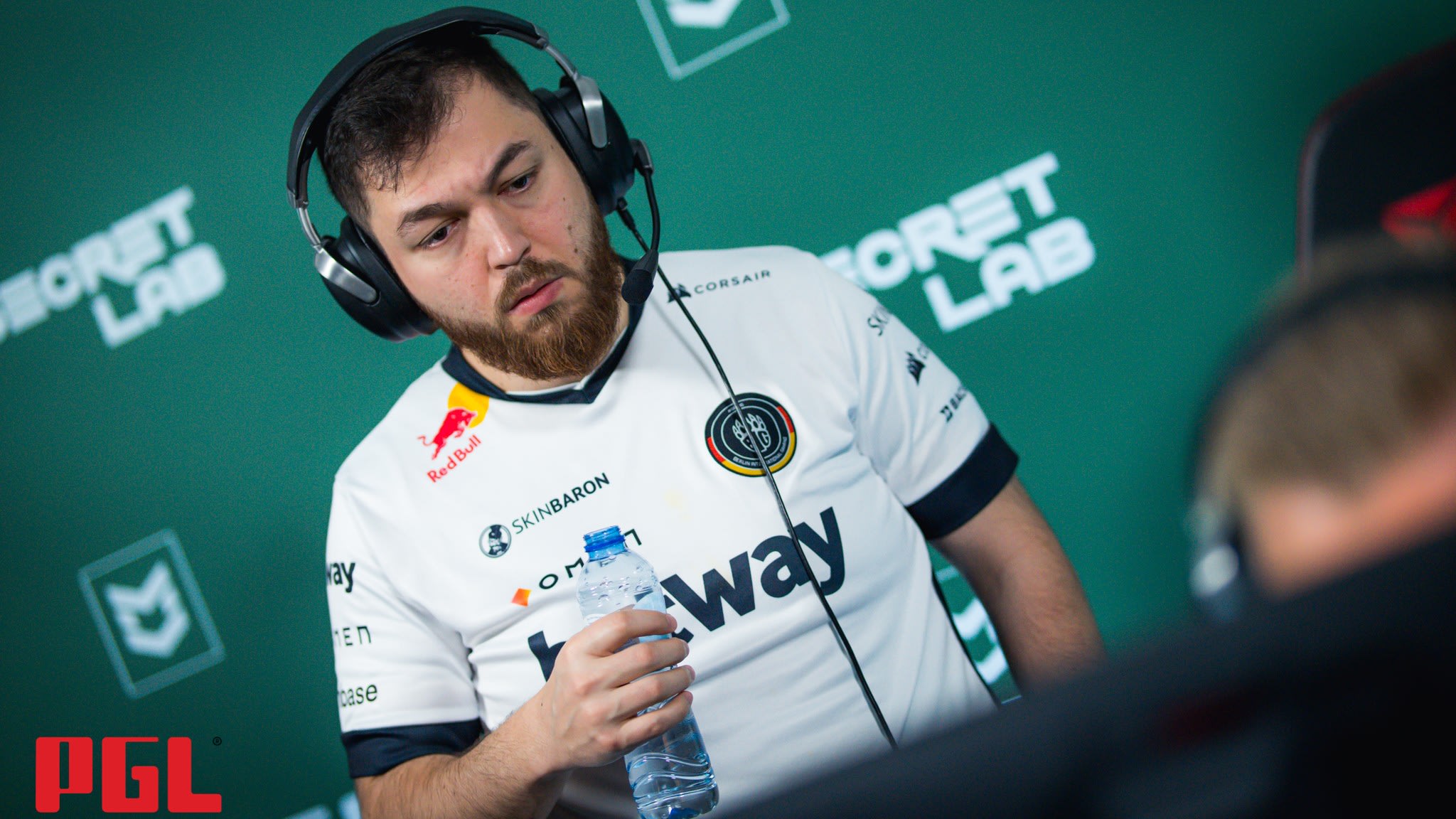 Going forward at the Pinnacle Cup Championship, BIG are looking poised to reach a spot in the Grand Finals. Besting Astralis tomorrow will grant the Berlin-based roster instant qualification to the Grand Final, otherwise a chance through the consolidation final will act as their second chance at reaching the Grand Final of the event. When asked about the remaining matches at the event, however, "tabseN" doesn't seem to think that a Consolidation Final is going to be necessary, as he is confident in BIG's abilities.
"I believe so, I think that I can say that we're the favorites, but everything can happen here. Everyone wants to win the tournament, it's a huge tournament and a huge prize pool, i think that there are very good teams at the tournament, but I believe we are able to win this tournament for sure."
BIG will be facing Astralis tomorrow at 20.00 (CEST) for a spot in the Grand Final of the Pinnace Cup Championship 2022. To hear more about what "tabseN" had to say regarding BIG's recent success, "gob b" as a mentor for the roster, and their chances going forward at the event, you can watch the exclusive interview down below: