Danil "donk" Kryshkovets is undoubtedly the hottest name in Counter-Strike right now.
Despite being only 16 years old, the Russian super talent has established himself as one of the best-performing players since the inauguration of Counter-Strike 2, with many experts and fans calling him the Next Big Thing.
But who is the young rifler from Spirit, who's currently the highest-ranked player in Counter-Strike 2?
We have spoken with donk about the hype around him, his aggressive and confident playstyle, his thoughts about joining an international team, why he thinks he's been so dominant in CS2 so far, and more.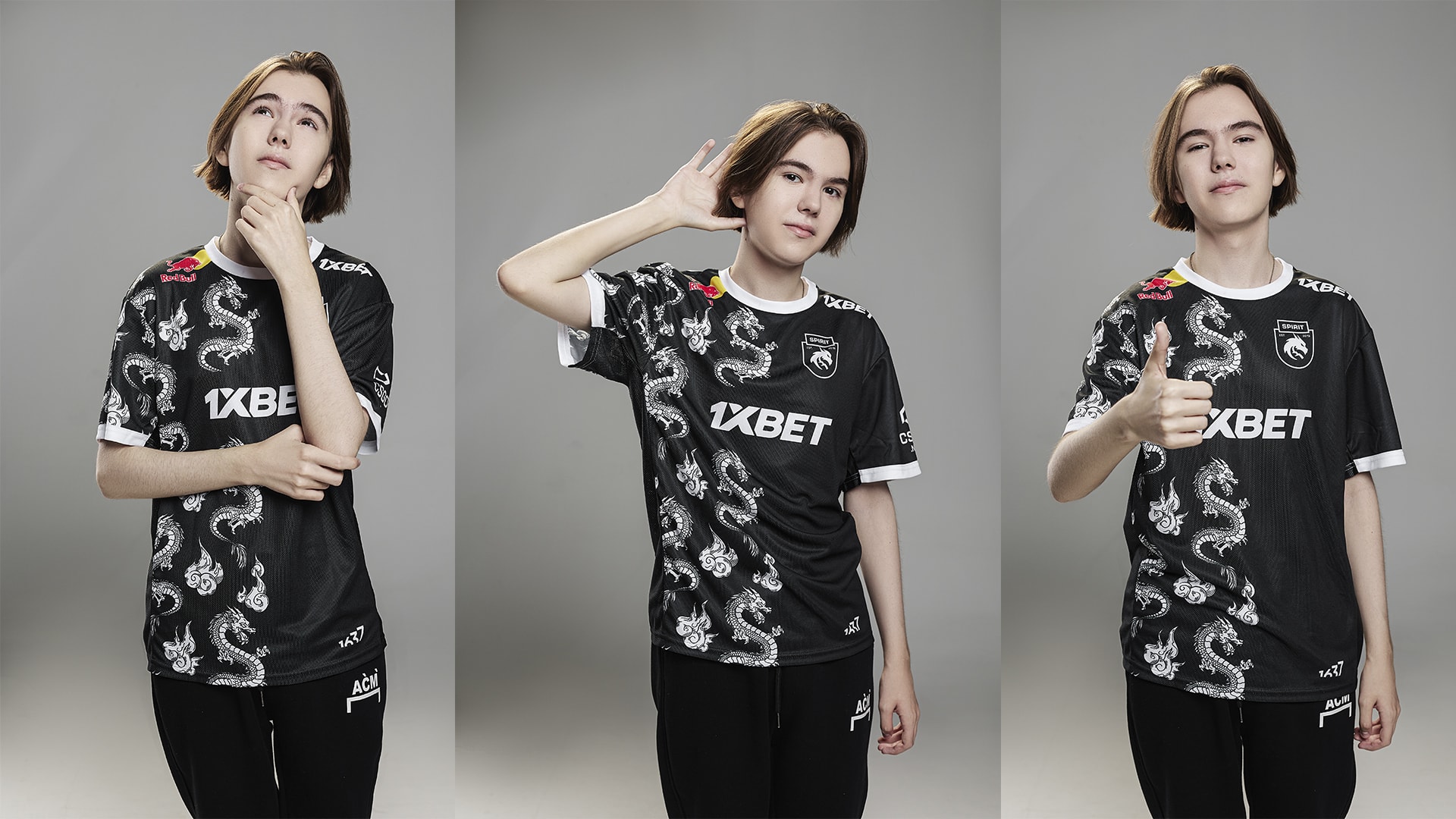 Spirit has found themselves a new golden child
The inevitable promotion and getting more recognition
In July this year, donk got promoted to Spirit's main roster after a phenomenal individual showing on the academy team, alongside fellow graduates Artem "⁠ArtFr0st⁠" Kharitonov and Myroslav "⁠zont1x⁠" Plakhotia.
- It has been awesome since I joined the main team. I'm happy that I'm now able to compete against the best teams in the world. But it's still nothing to surprising.
- It feels nice [being more recognized in the scene] and also seeing that my work is paying off. The hype around me and the rumoured interest from top teams makes me more confident – both on and off the server. But obviously, it has been surreal that it all has gone so quickly.
donk's stats in Counter-Strike 2
1.38 Rating (#1 in the world)
1.34 Rating vs Top 10 teams (6 maps)
96.0 ADR (#1)
0.93 Kills per round (#1)
+180 K-D difference (#1)
1.26 Opening kill rating (#1)
Statistics are from HLTV.org and the Top 50 filter is used.
donk is not going anywhere
Stats don't lie. And if you're pulling up that kind of numbers game after game for a team that's not among the very best in the scene, you will undoubtedly be an interesting prospect for top-tier teams.
That seems also to be the case for donk, with there being multiple top teams interested in the powerful rifler, according to the CIS insider Aleksey 'OverDrive' Biryukov.
But when asking donk himself if he ever has thought about playing in an international team, he promptly scraps that idea.
- No, no.
- Spirit is the future for donk, he says before praising and highlighting his team and teammates:
- Every player on the team works really hard and every one is young, confident and hungry. And I think the biggest strength of this team is that they never give up, and if everyone continues to progress like they do right now, I'm sure the team will compete for titles.
Playing 14-15 hours per day
Until five months ago, donk has lived his entire life in Tomsk, Russia - And for the people, who are not strong in geography; Tomsk is a city with a population of just over 500.000 in the southwestern part of Siberia, and is located more west than India.
However, this summer following his promotion to the main team, donk flew more than 4000 kilometres east to Belgrade, Serbia where he now lives in his own apartment.
And what does he spend his time on, you may ask.
- I'm playing 14-15 hours of Counter-Strike every day. Mostly FACEIT and pugs. I don't spend that much time theory crafting in CS2, on empty servers, you know. I just play PUGS and FACEIT matches with mixed teams, where I can find new mechanics and stuff like that.
Counter-Strike 2
Playing Counter-Strike from his hometown, Tomsk meant that donk usually had to deal with a high-ping on the server. Something, he believes has been an advantage for him in Counter-Strike 2.
- I don't think much has changed for me switching from CS:GO to Counter-Strike 2. But I think it has for a lot of other players. For example, I have had to play from Tomsk with 100 ping, and when you play on such a high ping, you cannot stay still in the game – you have to be on the move always. And that is kind of the gameplay in CS2, so I think it has been easier for me to adapt and why the transition has been so smooth.
- I don't focus on the negatives around Counter-Strike 2. I think it's fun playing Counter-Strike 2, finding new mechanics and new stuff to discover. Obviously, there are some not-so-good things in CS2 but they are fixable and I believe they will be fixed, so for me, it's not a problem.
Aggression, confidence, and Counter-Strike idol
When you ask donk about how he sees himself as a player and what his biggest strength is on the server, the young rifler highlights two specific aspects: Aggression and confidence.
- My playstyle is very aggressive, I like to take duels, and I like to play cocky. But I also like to play disciplined sometimes. I would say my strengths on the server are my confidence in taking duels, and my confidence that I will out-aim and out-play my opponent.
- I think my confidence on the server comes from the amount of practice that I put in the game, because I play more Counter-Strike than any opponents. But I'm not as confident in real life than I am on the server.  
Who is your idol in Counter-Strike?
- That's NiKo. Because our playstyle is quite similar and he's also a confident player, who takes a lot of duels, and capable of producing highlights as well. I'm watching his demos so if I see something good that I can replicate, then for sure I will try to incorporate in my own game.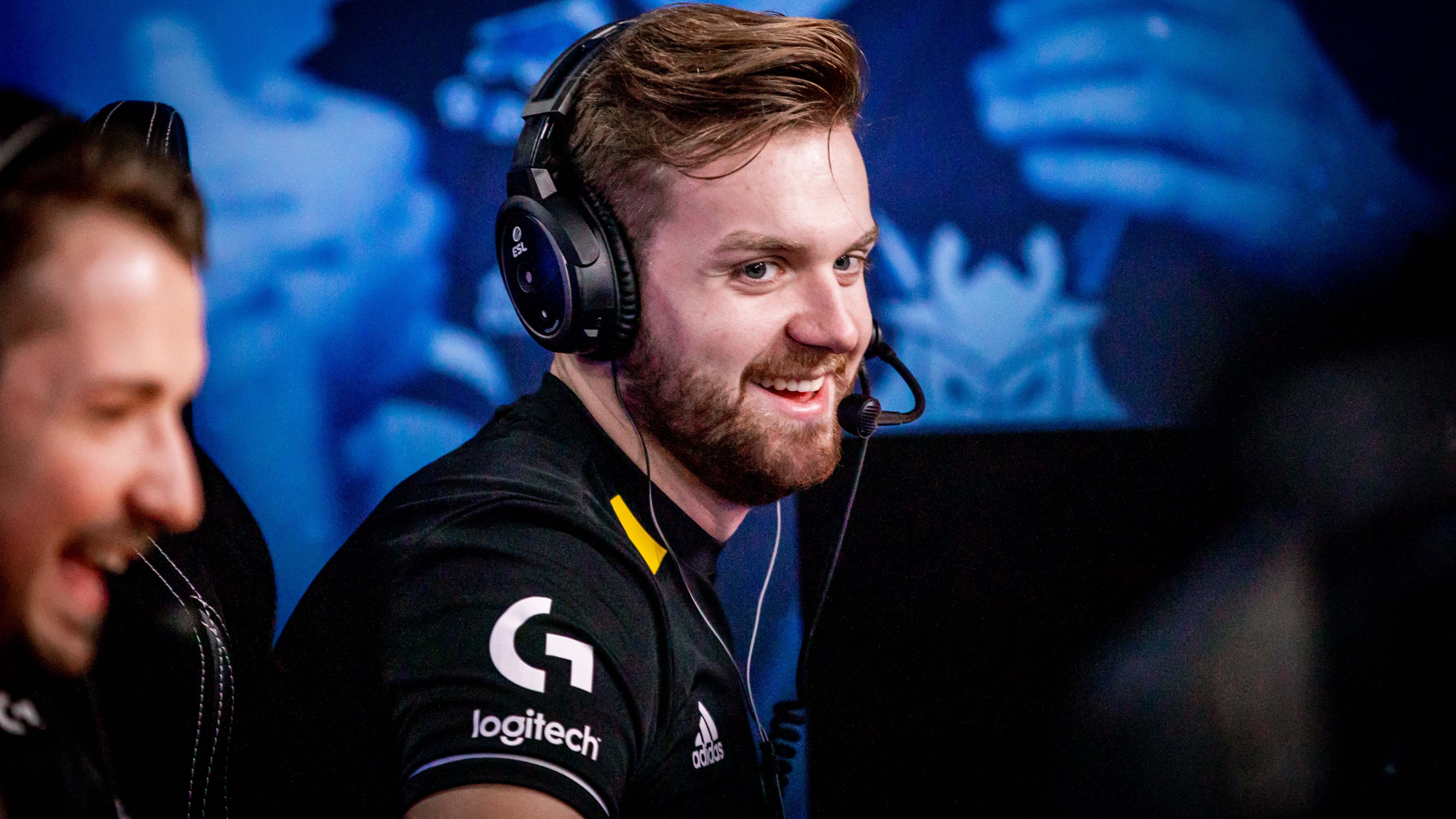 donk can see some similar traits between himself and his idol, G2's Bosnian star rifler Nikola "NiKo" Kovac
Danil "donk" Kryshkovets – Spirit
Date of birth: January 25th, 2007 (16 years old)
Nationality:
City of birth: Tomsk, Russia
Current place of residence: Belgrade, Serbia
Role: Rifler
Teams: Spirit Academy (August 2021-July 2023), Spirit (July 2023 – present)