Complexity is off to a fantastic start in Group C at ESL Pro League Season 16 after having won two consecutive series over Astralis and HEET. The recent results have put the North American underdogs, who were predicted by many as the least favorite team in the group, in pole position to take one of the playoff prestigious tickets.
The "NAVI approach"
A reason for Complexity's success here at Pro League could be due to a complete change in how they approach and prepare for their matches – more precisely taking the "NAVI approach", Complexity coach Tiaan "T.c" Coertzen explained in a post-match interview with ESL yesterday.
- Often it feels like we have a really good game plan going into a game when we are talking about it. But then as soon as we go on the server everyone forgets what the plan was, and then I have to pause [tactical break] because it's like 0-7 – and say "guys remember what the plan was", T.c said and continued:
- So, we have just completely changed up our approach and how we are preparing for these games, and as you can see, we have a stack of documents with us – so kind of taking the NAVI approach, where everyone has a stack of documents. I just think it makes it a lot easier for everyone to remember what we actually want to do.
You can see the entire interview down below.
Learning from B1ad3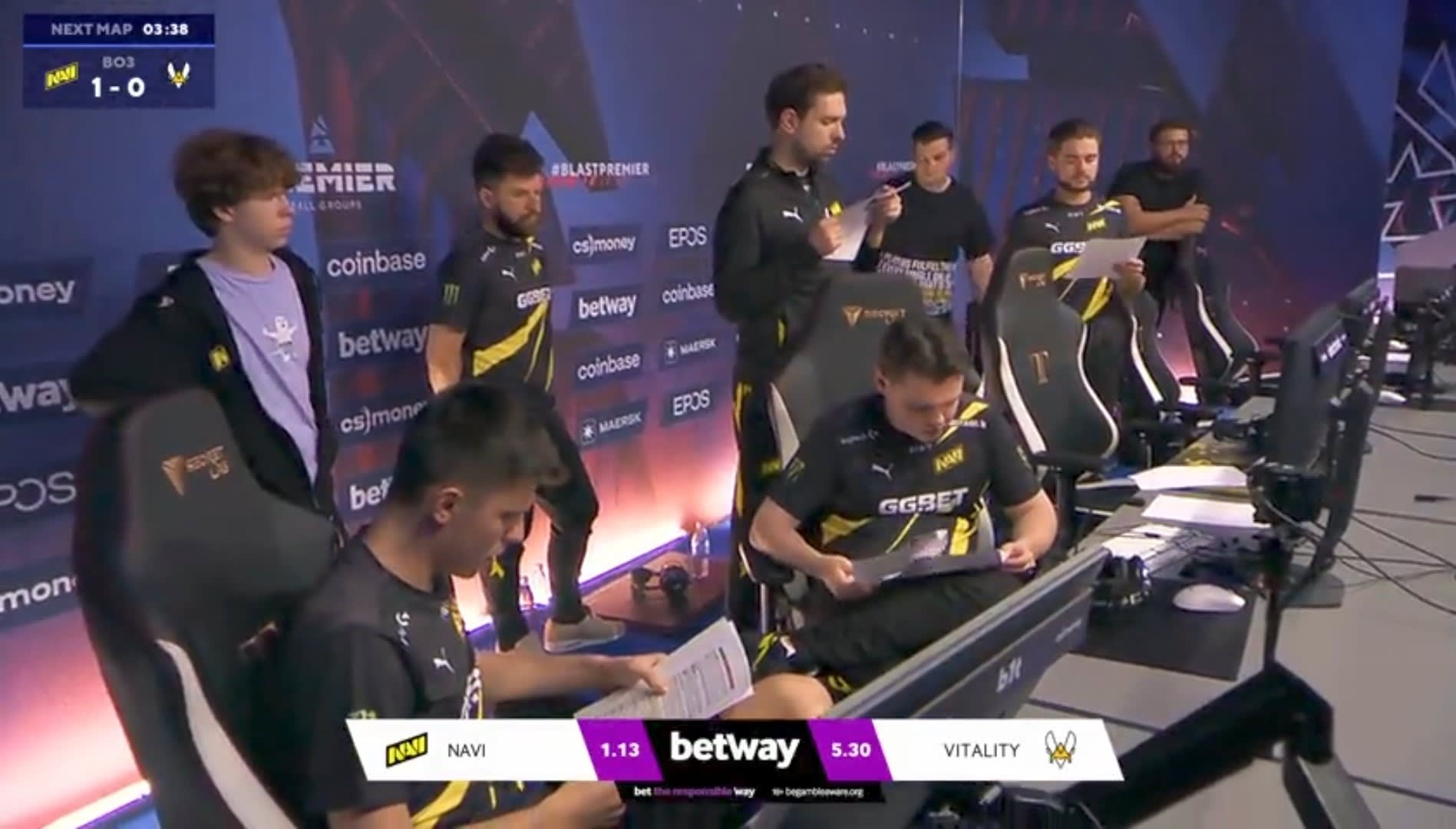 The entire NAVI roster with their papers in hands
NAVI and most specially Andrii "B1ad3" Horodenskyi is notoriously known for his documents and papers of strategies and anti-strats, consisting of all the thoughts and brilliant ideas from the Ukrainian mastermind. And by looking at B1ad3 and NAVI's success over the years, it's not the dumbest idea by Complexity.