G2 announced over the weekend that Remy "XTQZZZ" Quoniam has decided to step down as the head coach after ten months of service.
In a stream on Twitch, the 33-year-old coach explained his decision where he also outlined certain difficulties and issues while working with the G2 roster. Down below you'll see some statements from the stream which are translated from French and posted by Twitter user X4ndre2_Off.
I wasn't able to put in place my way of coaching, it's not the coach who drives G2. (…) Midway through the season, I told the club that if the way we worked didn't change I would leave. I felt useless, unable to impact."

(…) I had to take responsibility. I have not been happy for 10 months. I did not want to be a coward. I've seen this happen many times where people stay on just for the pay-check but don't give 100%, I wanted to leave instead of staying without conviction.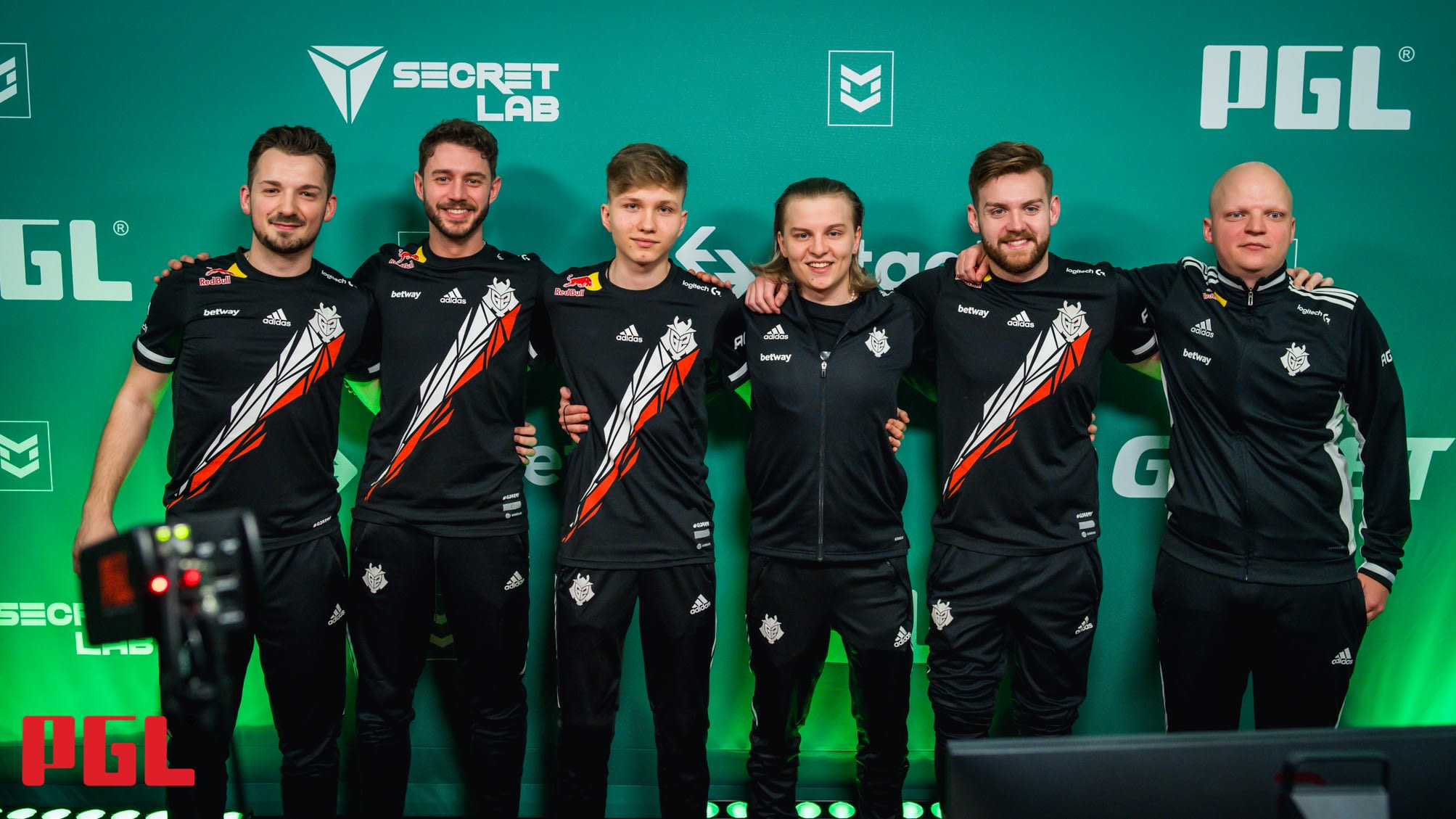 XTQZZZ and the G2 roster at the time
The news about XTQZZZ's departure came only weeks after G2's massive disappointment at the RMRs where they failed to qualify for IEM Major Rio. Here Nikola "NiKo" Kovac and company lost against the two lower-ranked teams in 1WIN and GamerLegion, despite having shown a promising level since picking up Rasmus "HooXi" Nielsen and Justin "jks" Savage.