Before the start of the European Regional Major Ranking events (RMRs), there have been some discussions regarding the distribution and seeding of the two groups with one of them looking significantly tougher than the other on paper.
Where Group B consists of 13 Top 30 teams, Group B only features six including four teams outside of Top 50.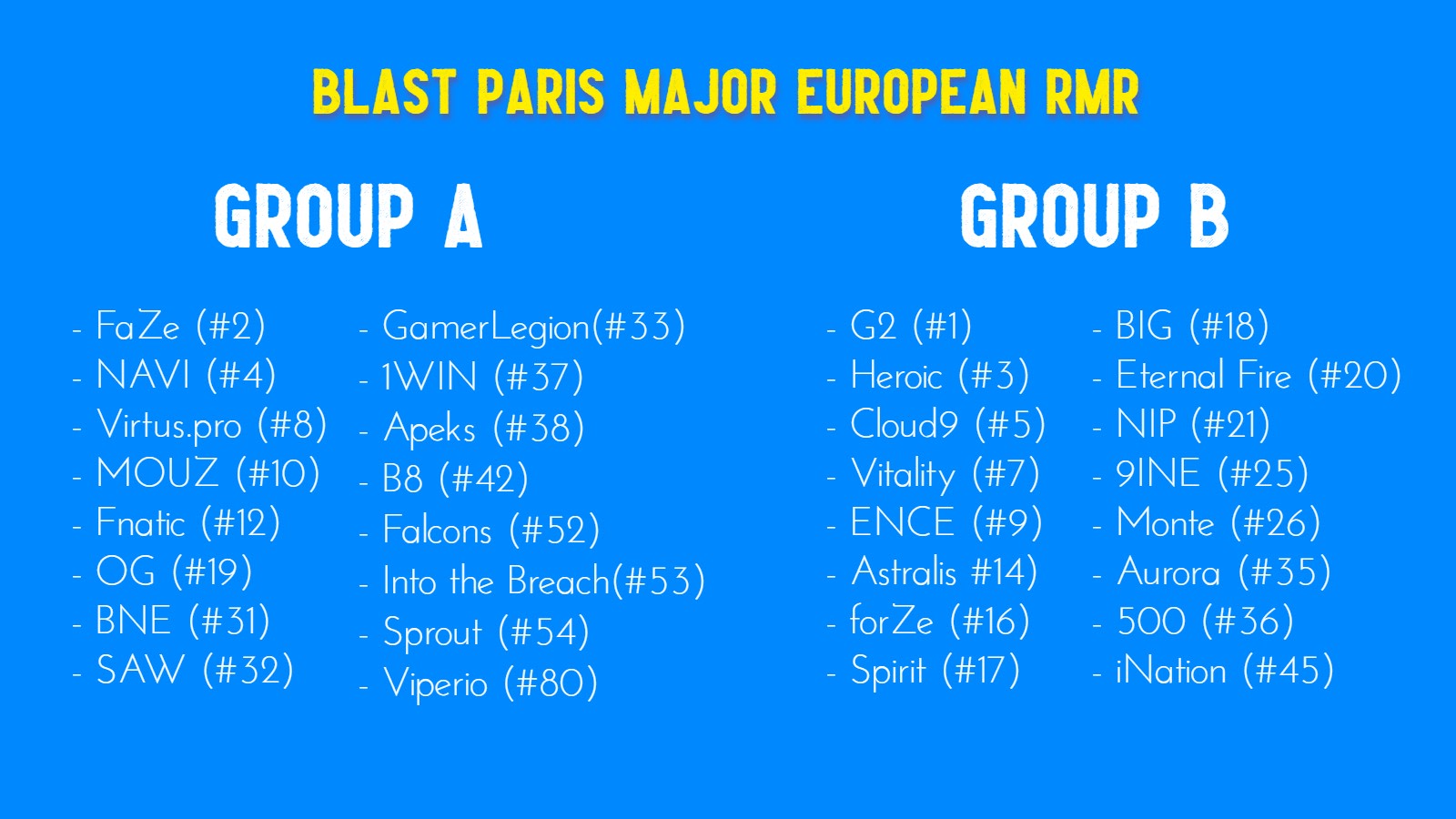 The skewed distribution is something ENCE captain Marco "Snappi" Pfeiffer touches on in a podcast called 'Off Angle', where the Dane is criticizing the seeding format stating that Group B "will be WAY, WAY harder" than the Challengers Stage itself.  
- Group B is, I would say, broken compared to Group A, Snappi quickly notes before agreeing with the hosts that it's not an unprecedented incident.
However, this is "extreme", Snappi explains.
- I mean there will be a lot of heartbreaks in Group B, that's for sure, because we will see some of the major organizations not make it to the Major.
- Eight teams will make it through but there are ten big organizations in Group B – and then on top of that, there are really, really good tier-2 teams like 9INE, Eternal Fire, Monte, and Aurora. So it's going to be a bloodbath in this group, the ENCE IGL predicts.
"Tougher than the Challengers Stage"
Snappi admits that it's hard to find a perfect system for the RMR seeding – however the current format has according to him made Group B tougher than the actual first stage of the Major.
- They just need to get better seeding honestly. It's not really that hard to do great seeding. They do it a bit more random, where they can use rankings or they can do the seeding closer to the RMR events…. There has to be better ways to get the best teams to the Major.
- There will be certain teams in Group B that will just literally lose to a bunch of Top 10 teams and not go to the Major. I can promise you, Group B will be WAY, WAY harder than the Challengers Stage at the Major, and it's not even close, Snappi says.
You can watch the entire episode of "Off Angle" featuring Snappi down below. (The discussion around the RMR seeding starts at around 22 minutes)
This week will feature the start of the Regional Major Ranking events (RMR) that works as the last qualifier before the BLAST Paris Major next month. Group A is set to start tomorrow while Group B first kick off next week.
Snappi and the rest of ENCE, who are placed in the deadly Group B, will start their RMR campaign against Monte next Monday.