Finn "karrigan" Andersen, Lukas "gla1ve" Rossander, Casper "cadiaN" Møller, and Rasmus "HooXi" Nielsen.
The list of top-tier Danish in-game leaders is long, with the Scandinavian nation breeding some of the strongest minds throughout CS:GO history.
But who is the best Danish IGL right now?
If you ask Marco "Snappi" Pfeiffer it's none of the before-mentioned names. It's himself, he explains to BLAST.  
- I think I'm the best Danish IGL, I do honestly believe so. I think all five [cadiaN and HooXi included] of us should probably believe that we are the best because we're competitors and we're facing each other. I'm doing it with a budget that is far less than all of them, I'm bringing tier 2 players into tier 1, and I do believe that I'm good. I have belief in myself and in the current team, I don't care if it's a mad thing to say but I do believe I'm currently the best, Snappi says.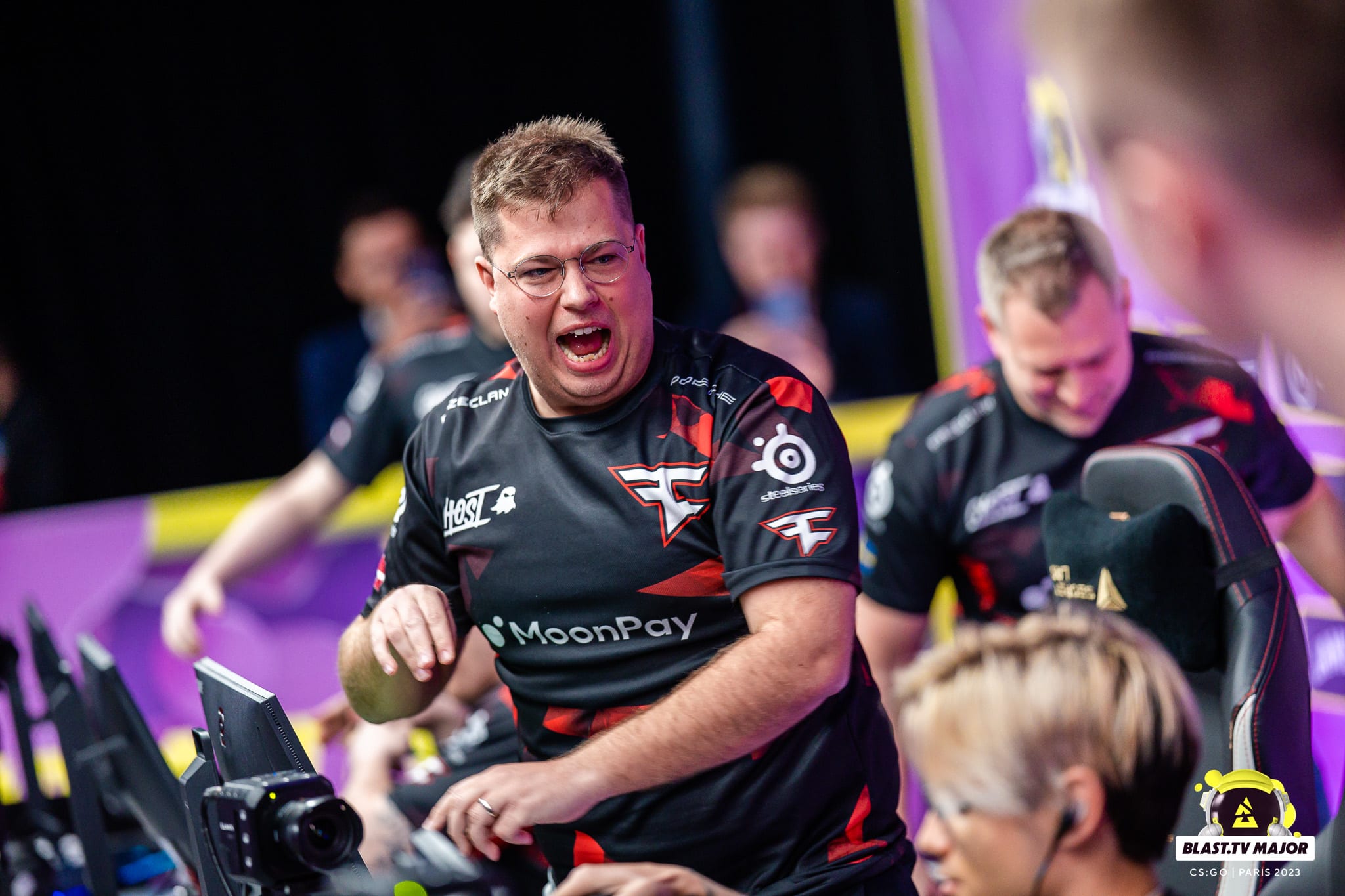 Finn "karrigan" Andersen at BLAST.tv Paris Major (Credit: Michal Konkol and BLAST)
Snappi then continued to touch on his two successful colleagues karrigan and gla1ve, who he also praised heavily and called the latter the best IGL over the last year and a half.
- I believe that gla1ve was obviously untouchable with the Astralis lineup, it was just everything coming together with that lineup, and I think Karrigan and I actually have a bit of a similar style when playing the game, snappi states and continues:
- I would say the difference between him and me is that he has always had the best players in the world and he has done amazingly. I have so much respect for Karrigan's achievements, especially over the last year. For everyone and for me Karrigan has been the best IGL in the world over the past year and a half, but I also have to believe I am good enough to beat them," Snappi told BLAST.tv.
Put your money where your mouth is
Snappi is not just all talk. Yesterday he and his ENCE squad managed to qualify for the Legends Stage at the Paris Major after going 3-0 in the first stage, defeating tough teams like OG NIP and lastly no other than karrigan's FaZe.
In the next stage, cadiaN and Heroic awaits them together with HooXi and the rest of G2.