Timofey "interz" Yakushin has been a part of the dominant Gambit side, which have taken the CS:GO world by storm in 2021 with the Russians having won several top-tier tournaments and racked up more than $1 Million in prize earnings, less than 12-months after being promoted as the org's main team.
interz might not be the first player who comes to mind when you think of Gambit and their incredible and star-studded roster. Teammates like Dmitry "sh1ro" Sokolov, Sergey "Ax1Le" Rykhtorov, and Abay "Hobbit" Khassenov have all grabbed an MVP medal this year, which naturally has caused some recognition for the star trio.
However, behind their success and greats stats, there's interz. A dedicated support player, who's ready to sacrifice himself in the way of taking bullets for his fellow teammates, dropping weapons and setting up perfect utility.
I think my role on the team is important. Because every player on a team can't play a star role and not everyone can get 40-50 kills every game. There has to be one who can create space for others to get kills, and a player who can do the dirty work.

I will always try to adapt and learn new things, so I can continue to progress.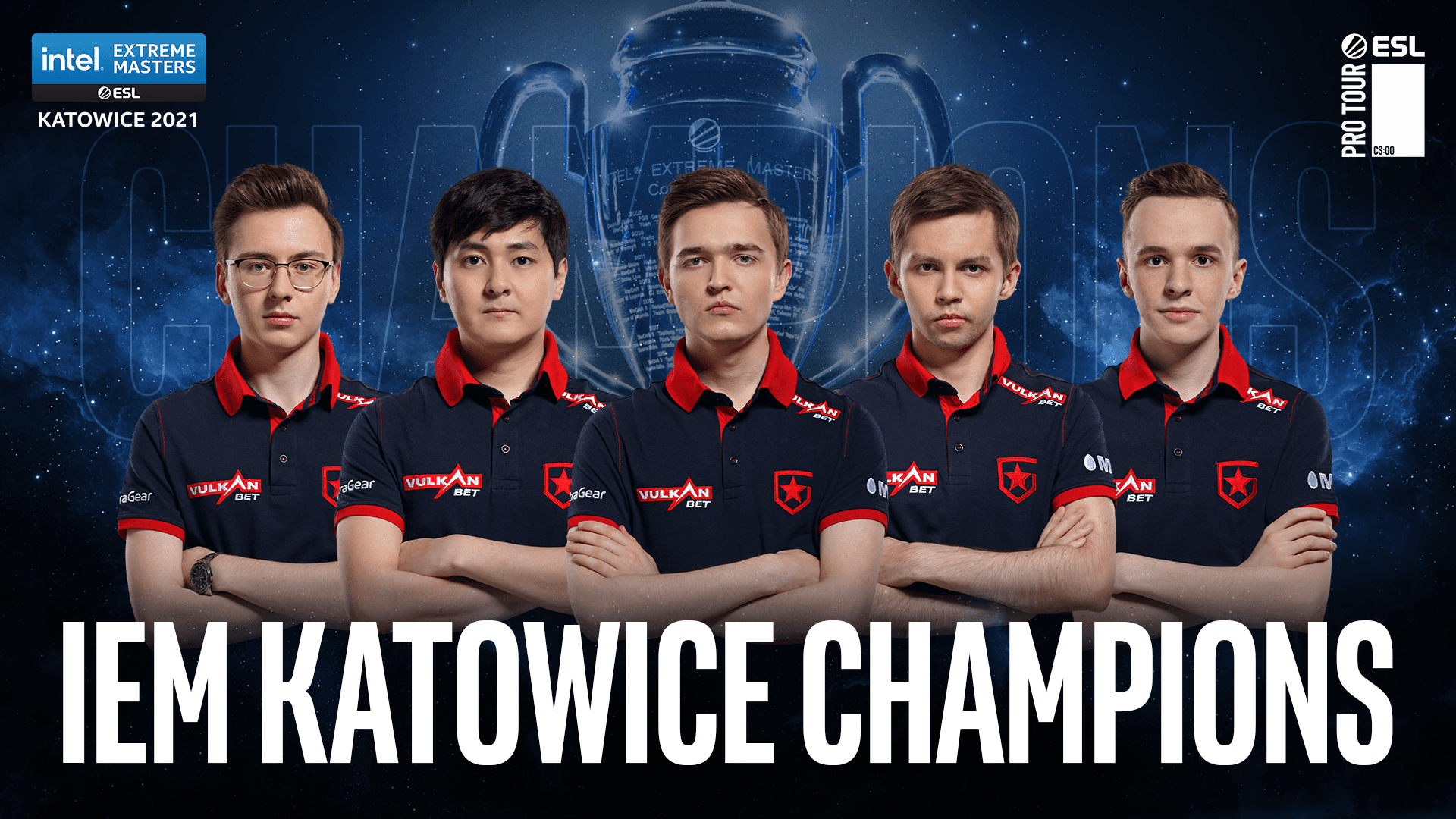 IEM Katowice is Gambit's biggest triumph up till this date
interz has represented the Gambit organization since May 2019 – first at Gambit Youngsters, which he joined together with sh1ro, Ax1Le and Vladislav "nafany" Gorshkov, making the promising quartet that later on became the fundament and the strong pillar of one of the best teams in CS:GO.
The best individual event for interz was at DreamHack Masters Winter last year, posting an impressive 1.15 Rating against tough opponents in Astralis, Complexity and Cloud9.
interz is not playing for statistics. He plays for his team – Gambit IGL nafany says.
Gambit's next task will be at ESL Pro League Season 14, where the Russian youngsters will try to seal their fifth big title in 2021, after placing 2nd at the last EPL season in April. When asked about how confident Gambit is going into the event, interz stated the following.
It's hard to say because everyone has been on vacation and tournament break. So, ESL Pro League Season 14 will show which team has practised and prepared the best. The game will show.

We have just practiced a lot. At the 8th of August, we started practising and four days later we went on bootcamp, where we have practiced all day since, to try to progress as much as possible.