If you hold a partner spot in ESL or BLAST - or perhaps even both – then you're secured to feature in multiple top-tier tournaments during the calendar year. Holding a franchise spot of this calibre simply means that you have some advantages that other teams don't.
But is that a problem?
That's a question that the G2 IGL Rasmus "HooXi" Pallisgaard Nielsen touches on in a recent podcast episode of 'Ace – A CS:GO podcast'. Here HooXi outlines why he believes "it's much easier to be a tier-1 team" and how some of the big tournaments by ESL and BLAST favour the top teams too much.
The G2 captain starts off by highlighting the direct invites top-tier teams are getting due to their franchise spots.
- It's, in any way, easier to just pack your suitcase and go to the tournament instead of going through eight qualifiers to get to a BLAST event, that's for sure. When you're at a BLAST event and you're a tier-1 team and have a franchise spot, you almost can't be eliminated. You have one chance, so if you get eliminated, you just get one more chance, HooXi said and continued.
- For our latest event here in Copenhagen [BLAST Spring Groups], you can be last in the group but still have one more chance, and if you lose that, you still have one more chance. Well, why not? But come on… we are also professional players, and if you do poorly, you lose your shot. That's the way it is.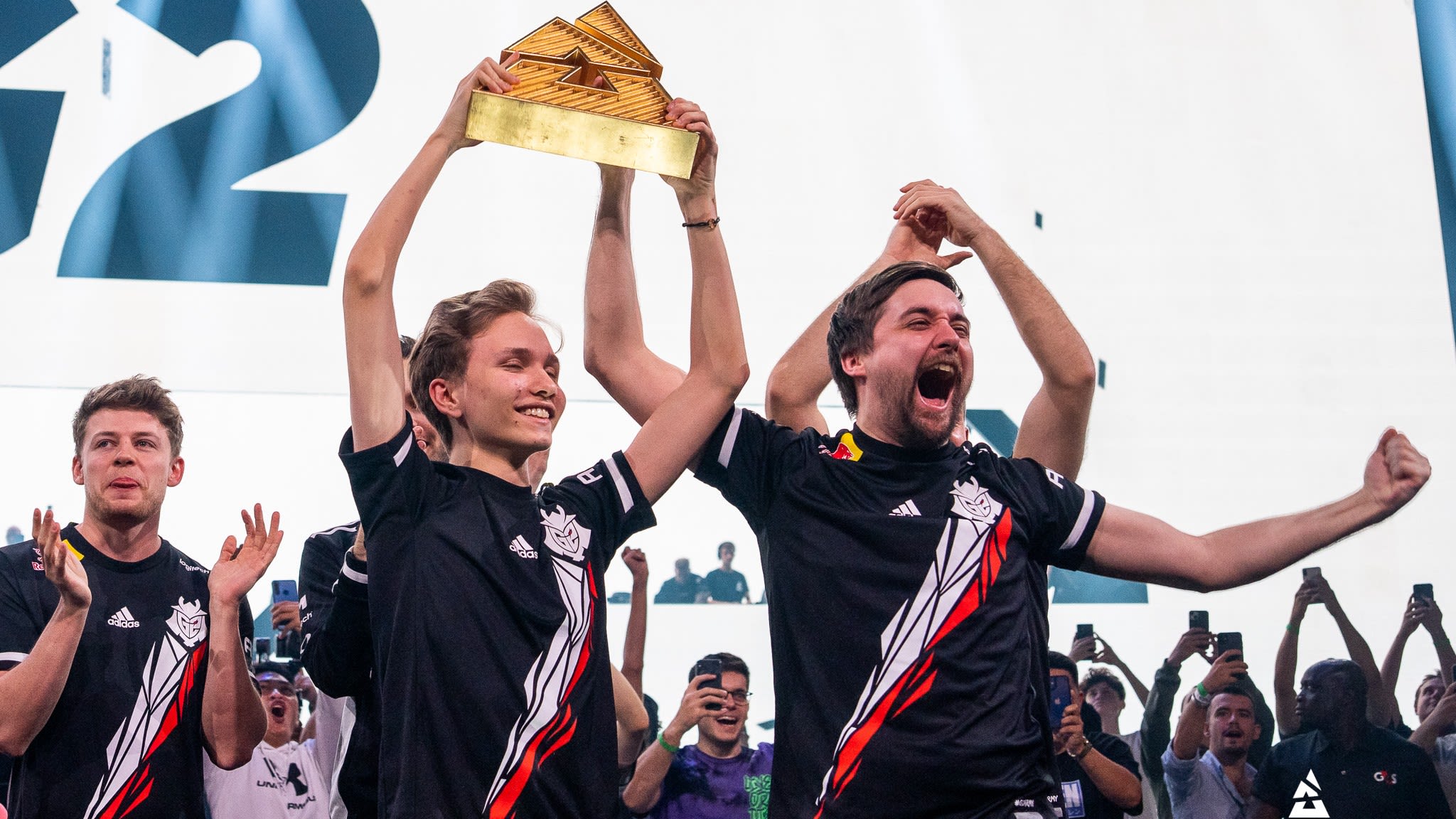 HooXi (to the left) together with Ilya "m0NESY" Osipov (to the left) after G2's big triumph at BLAST Premier World Final in Abu Dhabi last year
As HooXi explains, the structure of BLAST Premier Spring Groups, a qualifying tournament for the prestigious main event held in Washington, D.C, USA, seem to favor the 12 partner teams.
You can lose all your matches at BLAST Premier Spring Groups but still qualify due to being directly invited to the next qualifier which is the BLAST Premier Spring Showdown. Here four EU teams and two NA teams will join the party respectively for the two regional events.
Some of the same tendencies can also be seen in the second big tournament organizer ESL, HooXi explains.
- Here for the ESL Pro League, there is an upper and lower bracket and if you get kicked out of the lower bracket, there is also a last-chance stage. And if you can't get through that, then you should probably just go home and train a bit instead, HooXi said while laughing.
- It's just much easier to be a tier-1 team. It was definitely also something that played a role in the whole decision around the Flames lineup not continuing together, I think. Because nicoodoz and roeJ got the chance to go to Fnatic, which has an ESL Pro League spot... It means a lot because that you can skip all the gambols and focus on the Major and other HLTV tournaments, HooXi concluded.
ESL partner teams:
Astralis – BIG – Complexity – ENCE – Evil Geniuses – FaZe – Fnatic – FURIA – G2 – Heroic – MOUZ – NAVI – NIP – Liquid – Vitality
BLAST partner teams
Astralis – BIG – Complexity – Evil Geniuses – FaZe – G2 – Heroic – OG – NAVI – NIP – Liquid – Vitality
You can hear the entire episode with HooXi here. It's worth mentioning that the podcast is in Danish.
In the interview below, ENCE's IGL Marco "Snappi" Pfeiffer touches on the same topic discussing how difficult it is for a non-partnered team to qualify for some top-tier events.