The second day of Roobet Cup 2022 is well underway with two teams having secured their first victory at the event already. In a brawl for a good start to their event run, two exciting teams locked horns as either ENCE or Eternal Fire would walk away with their victory of the event. ENCE have been on fire recently and whether or not they can continue their great form is something that many have looked forward to witnessing. On the other hand, the Turkish fire-squad of Eternal Fire packs a serious punch, contains great aimers all around, and might very well be a dark horse at the event. Whilst there are still games to be played in Group C, it was ENCE who secured the better start to the event out of the two rosters. Three maps concluded with the mixed-European roster as the victors.
The first map of the Bo3-series was picked by Eternal Fire and took place on Dust 2. With great aimers and players with an extraordinary amount of mechanical skill like "XANTARES" and "woxic" it is perhaps no surprise that the Turkish stars opted for Dust 2 as their map pick. It was also Eternal Fire to come flying out of the gate on Dust 2. Proving why they are to be feared in almost every aim-duel, they secured a great T-sided half at the scoreline of 10-5. However, as the two rosters switched sides it was ENCE to finally wake up. Clawing themselves back it was ENCE to level things with an equally impressive T-side. At 15-15, the two rosters went into overtime to find a victor. Here Eternal Fire, despite an incredible performance from "imoRR", had to see themselves bested. At 19-17 ENCE proved more resilient and took home Dust 2 as the victors.
The second map of the Bo3-series took place on Nuke and was, of course, picked by ENCE. "Snappi" and his troops have seemed almost impossible to beat on the concrete of Nuke and were sitting on a win rate of 83% in the past three months (18 maps) before facing Eternal Fire on the map. As incredible as the mixed-Europeans of ENCE had been on Nuke as of late, as much did they crumble when put against the Turkish boys of Eternal fire. A powerful start to their CT-side quickly catapulted Eternal Fire into a lead that kept on growing. Failing to find a way past the Turkish defense, ENCE had to see themselves behind at the scoreline of 13-2. ENCE would have to pull off an incredible comeback to stay alive in the second half of Nuke. Such a comeback never became a reality, however, and at 16-8, it was Eternal Fire to force a third and final map in the series.
The third and final map was set to be Vertigo. An exciting battle was on the cards as both rosters are more than comfortable in the heights of Vertigo, sitting on a win rate of +70% in the past three months. After being battered on Nuke it was a more ready ENCE roster that started on the T-side of Vertigo. with "dycha" waking up after a shakey Nuke performance, the ENCE boys managed to secure a slim 8-7 lead going into the second half of the third map. The second saw ENCE add to their lead as Eternal Fire had difficulty with breaking down "Snappi's" defense. Ultimately it was ENCE to claim victory on Vertigo at the scoreline of 16-11, meaning a 2-1 victory and three points in ENCE's first game at Roobet Cup 2022.
Highlight of the Bo3-series:
ENCE - Eternal Fire 2-1 | Roobet Cup 2022 (Group C)
19-17 (Dust 2) |
imoRR - 1.60 Rating / 39-24 K-D / 111.7 ADR
8-16 (Nuke) |
XANTARES - 1.44 Rating / 25-20 K-D / 90.2 ADR
16-11 (Vertigo) |
XANTARES - 1.17 Rating / 26-22 K-D / 88.7 ADR
MVP
:
Ismailcan "XANTARES" Dörtkardeş - 1.31 Rating / 78-65 K-D / 90.1 ADR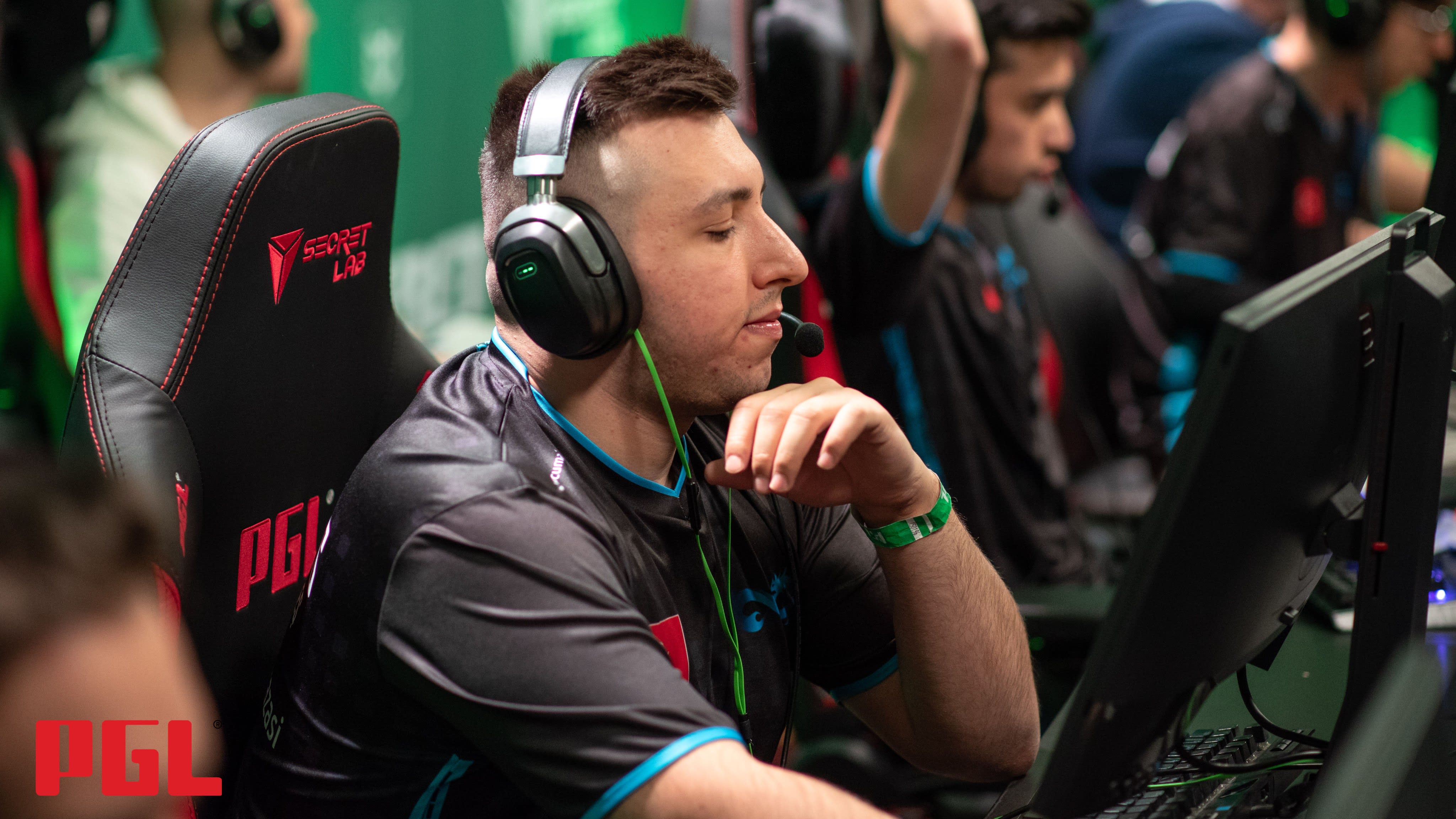 Roobet Cup 2022 (Group D) - Outsiders vs forZe (1-2)
Whilst ENCE and Eternal Fire had their battle, another brawl took place within the Roobet Cup 2022 event. Two great CIS rosters locked horns as Outsiders and forZe looked for their victory at the event. A dominating victory at the scoreline of 16-8 saw Dust 2 be claimed by Outsiders. Way closer was the two rosters' battle on Inferno. With very little separating the two rosters, 29 rounds were needed to find a victor. Ultimately it was forZe to take home Inferno at the scoreline of 16-13. The third and final map was set to take place on Ancient. forZe proved the better roster on Ancient and at the scoreline of 16-12, they were able to walk away from the Bo3-series with three well-deserved points against Outsiders.