The CS:GO world is heading into a hectic period with numerous top-tier competitions on the schedule, with the much-awaited PGL Stockholm Major and BLAST Premier Fall Finals as two of the biggest of the year. However, the Counter-Strike elite doesn't have much time to recover, as IEM Winter will be held on the 2nd of December, right after BLAST Finals.
The attending list for the prominent tournament has just been finalized yesterday, following the conclusion of the closed qualifier. The last qualifying stage offered three spots, which ended up being occupied by Fnatic, MOUZ, and ENCE. 
IEM Winter | Attending teams
NIP – Vitality – Gambit – Heroic – OG – G2 – FaZe – Astralis – Liquid – ENCE – Virtus.pro – BIG – MOUZ – GODSENT – Fnatic - TYLOO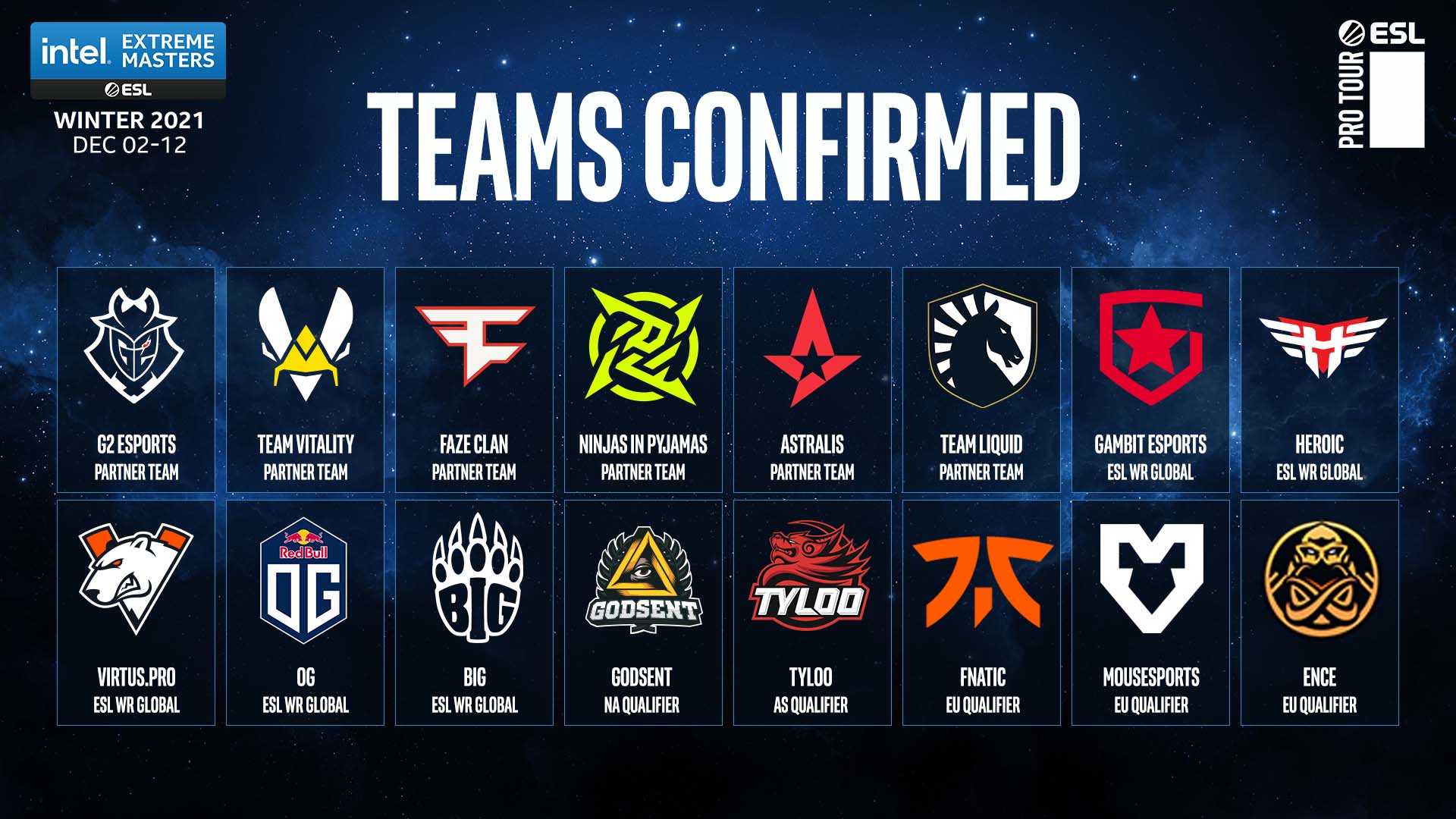 ENCE seal the last spot
Fnatic and MOUZ qualified through the upper bracket, while ENCE had to go through a tough lower final battle against FunPlus Phoenix on Tuesday. In the match, Marco "Snappi" Pfeiffer's troops continued their great form lately, where the Finnish team managed to 2-0 FPX on Vertigo and Dust2.
ENCE vs FunPlus Phoenix (2-0) | IEM Winter Closed Qualifier
16-12 (Vertigo) |
Spinx – 1.33 Rating / 23-19 K-D / 95.6 ADR
19-16 (Dust2) |
hades – 1.30 Rating / 29-21 K-D / 81.7 ADR
MVP:
Lotan "Spinx" Giladi – 1.26 Rating / 55-42 K-D / 91.1 ADR
IEM Winter | Results
1-2nd – Fnatic / MOUZ (Qualified for main event)
3rd – ENCE (Qualified for main event)
4th – Funplus Phoenix
5-6th – Spirit / K23
7-8th – 9z / Complexity