When NAVI decided to cut Kirill "Boombl4" Mikhailov back in May due to "high reputational risks", the CIS titans named Denis "electronic" Sharipov as their new in-game leader and captain, despite having no experience in the role.
Switching captains have not ruined NAVI and their status as a world-class CS:GO team – and it has definitely not ruined electronic. Quite the contrary in fact.
Because one would think that when electronic took over as IGL and got the calling duties on the server, his individual stats would decrease significantly due to all the extra responsibility. However, by looking at his statistics, it's clear that electronic's numbers are actually better than ever before.  
electronic's stats before and after taking over as IGL: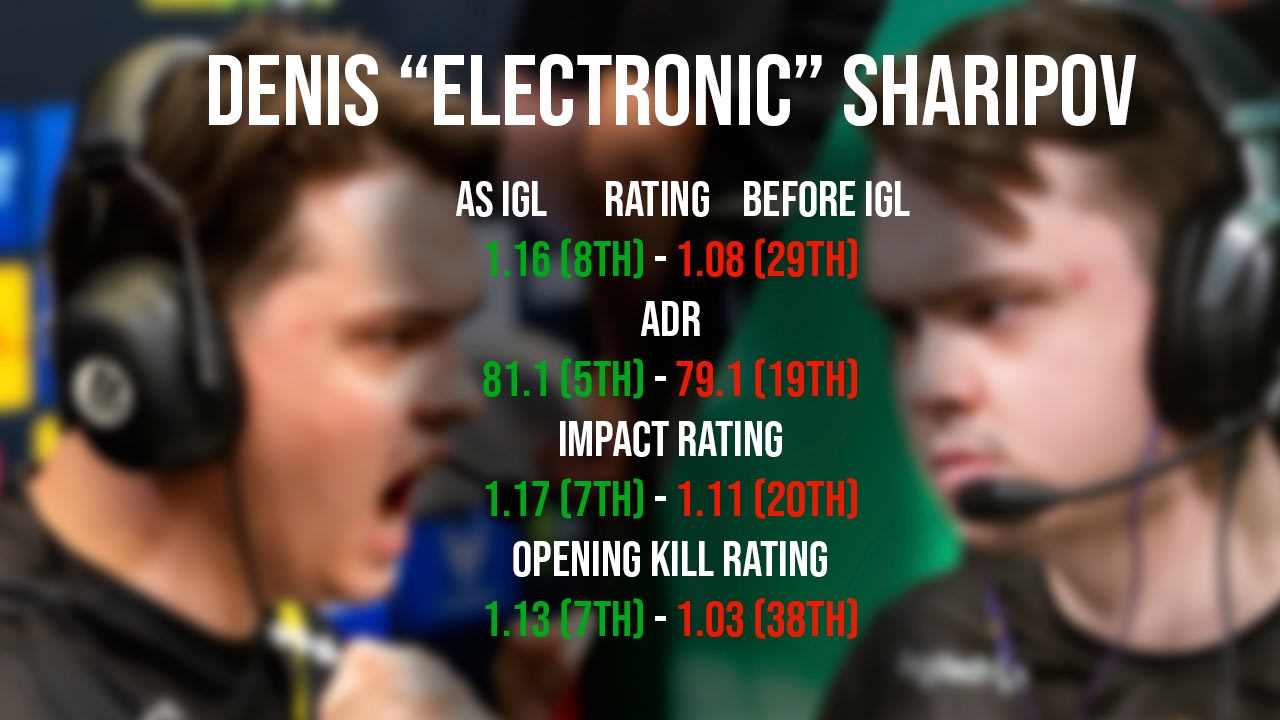 *Time frames = Before: 1st Jan - 31th May / After: 1st June - 15th Sep (Against Top 20 teams)
"He can be one of the greatest"
Earlier this year at BLAST Premier Spring Final in Lisbon, we spoke with NAVI's head coach, Andrii "B1ad3" Horodenskyi, where the Ukrainian mastermind said that electronic could be "one of the greatest IGL's" in CS:GO. You can watch the entire interview in the article below.
You can also watch our "Deep Dive feat NaTosaphiX" episode about electronic, where Niels Christian "NaToSaphiX" Sillassen analyzes the Russian star player before and after the role change.