It's not that long ago Casper "cadiaN" Møller and the rest of Heroic lifted their first top-tier trophy when they won BLAST Premier Fall Final on home soil in Copenhagen.
Following the impressive victory, the Danes had several weeks as the number one team in the world, with some people also naming them as the favourites for winning the Paris Major.
However, if you ask the CS:GO expert and analyst Alex "Mauisnake" Ellenberg, Heroic has already hit their ceiling and with a potential Heroic-era being "beyond their capabilities". Something he discusses in the latest episode of Snake & Banter.
- I think we have seen the best that we're going to get out of this Heroic lineup, Mauisnake says and continues:
- We have talked about this before on analyst segments that the hardest thing is; how are you going to get 10% more out of a player. And I feel like you're maxing out on everybody on this Heroic team. You basically had a career tournament for jabbi and they still fell short – and cadiaN is still playing pretty well as an AWPer.
"Pushed teamwork as far as it can go"
Mauisnake elaborates his thoughts about Heroic's individuals having reached their limit, where he also explains why it's doubtful to see the Danes dominate the CS:GO scene for a longer period.
- It feels like Heroic has pushed teamwork as far as it can go. We love with CS that teamwork can make you punch above your weight in terms of individuals but I don't think it's easy to see a route for Heroic to get that much better.
- They are capped now, but they should be a team that continues to fight their way deep into these playoffs. I think they could win like one trophy this year - they could definitely snag one but assuming that they're ever going to have any sort of era of dominance seems so far beyond their capabilities.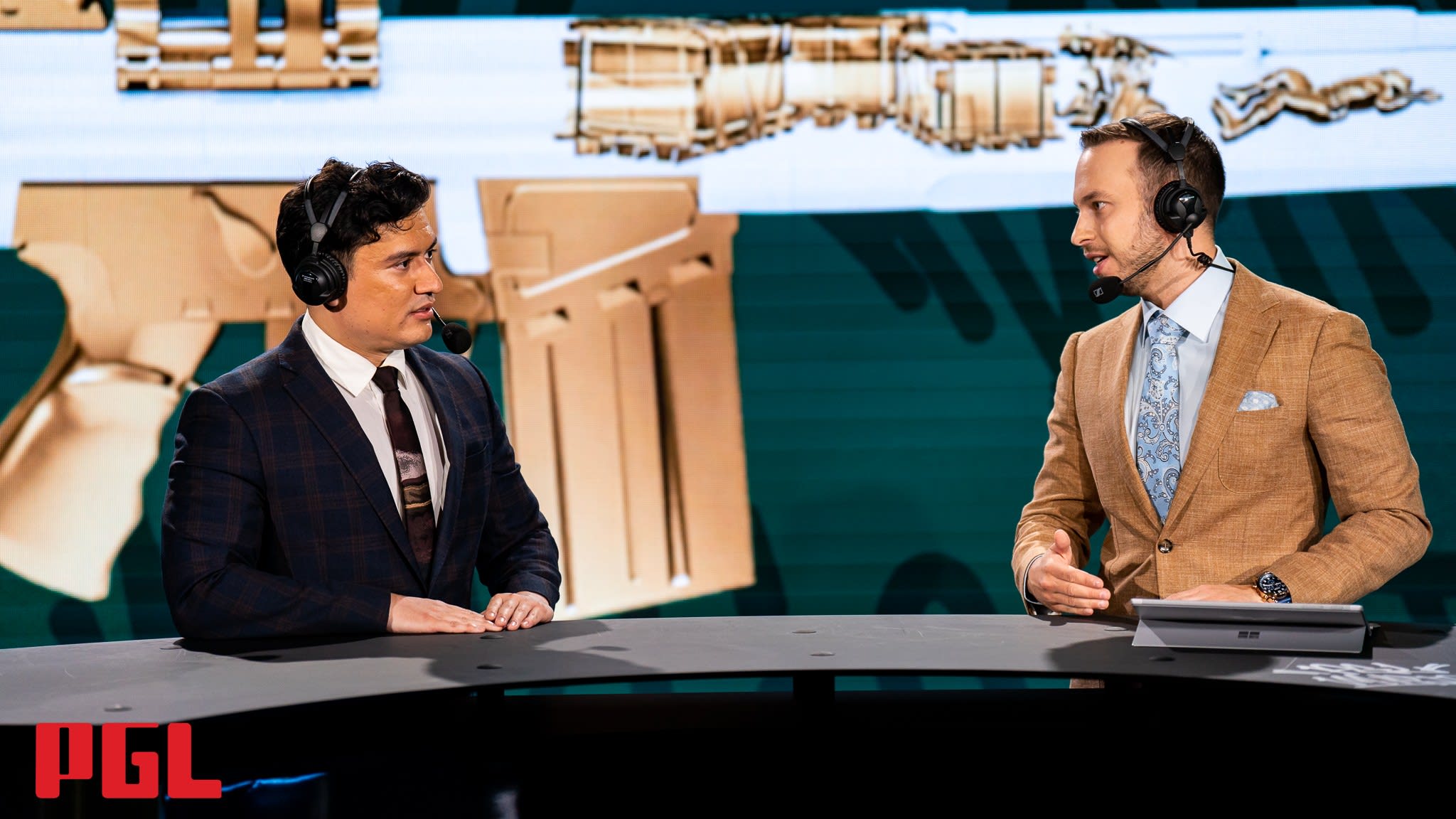 Mauisnake (left) at the desk at PGL Major Antwerp last year
The Finnish in-game leader Aleksi "Aleksib" Virolainen, who's a guest on the episode, chimes in on the discussion by outlining how he sees Heroic.
-The way they play CS is like they don't have one player shining, it's like the whole unit shining if they're playing well. You might not see them play better, but I feel like just because of their style and whatever they can claw out a win against anyone.
- But at the same time at the Major they lost to Outsiders, where I was telling everyone that Heroic is going to win this Major, and a lot of players agreed. But I mean they ended up losing right.
You can watch the full episode with Maunisnake, Aleksib and Duncan "Thorin" Shields right here. They start to talk about Heroic at around 1.34.00.