Just as the one between OG and Entropiq, a battle for survival at the ongoing Roobet Cup 2022 took place when Imperial and Eternal Fire locked horns in a Bo3-series. Both teams failed to secure a victory in their opening match of the event, despite Eternal Fire putting up a great performance against the resilient ENCE roster. Being close, however, does not matter as both Imperial and Eternal Fire stood before the risk of getting eliminated today. A battle between the iconic and experienced Brazilians, led by "FalleN", and a roster filled with nothing but astonishing aimers and players with an unreal amount of mechanical skill. After three intense maps it was the Turkish aimers of Eternal Fire to come out on top as they eliminated Imperial from the event and secured their own life at Roobet Cup 2022.
The first map of the Bo3-series was picked by Eternal Fire and saw the brawl kick off on Nuke. In addition to being the map pick of Eternal Fire, it is also a map that Imperial have struggled on as of late. In their matches, in the past three months, the Brazilians have only managed to win 36% (11 games). Before entering the server it seemed as if Eternal Fire had every opportunity to hit the ground running and to secure a great start to the Bo3-series on Nuke. This, however, was never the case. A rock-solid defense from Imperial proved almost impossible for Eternal Fire to break through. A cohesive performance with no Imperial player falling behind on the scoreboard meant a 10-5 lead before switching sides at halftime. The second half showcased exactly the same as the first had done, that Imperial were the superior team on Nuke. Two CT-sided rounds were all Eternal Fire collected as they had to see themselves defeated on their own map pick at the scoreline of 16-12.
The second map of the brawl between Imperial and Eternal Fire was, of course, chosen by Imperial and meant a trip to the infamous Mirage soil. With plenty of experience in the ranks of Imperial and with Mirage being the most played map of all time in CS:GO, it is no surprise that the two are a perfect match, at least on paper. It proved to also be a perfect match once the map had kicked off. Imperial carried on their momentum and punished a seemingly discombobulated Eternal Fire side. Before they even got the chance to get things rolling, the Turkish boys were behind at 8-1 on Mirage. Luckily for Eternal Fire, they managed to claw themselves back to a 9-6 scoreline at halftime. Once the two rosters had switched sides Eternal Fire finally woke up and things became closer and closer until overtime was needed to find a victor. Despite a "FalleN" on fire, the impressive individuals of Eternal Fire proved more resilient after three rounds of overtime. At the scoreline of 25-23, they managed to force a third and final map against Imperial.
The victor between Imperial and Eternal Fire was set to be found in the heights of Vertigo. After the thriller over on Dust 2, with both rosters waking up and playing extraordinary CS:GO, another close battle was definitely on the cards. And close it came to be. Despite "FalleN" having difficulties with reaching his almost always consistent skill-ceiling, perhaps due to fatigue from the previous map, it was Imperial to come out slightly on top in the first half of Vertigo. At the scoreline of 9-6, the two rosters switched sides and the final half of the Bo3-series ensued. Quickly nullifying the lead from the first half, Eternal Fire tied things up and the rosters were suddenly neck and neck. With next to nothing separating the two teams, they traded rounds back and forth. Ultimately, however, it was the Turkish boys of Eternal Fire to prove more resilient once again. The heroics of "fer" were not enough to save Imperial and at the scoreline of 16-13, they would have to see themselves eliminated from the Roobet Cup 2022.
Eternal Fire - Imperial 2-1 | Roobet Cup 2022 (Group C)
12-16 (Nuke) |
FalleN - 1.39 Rating / 17-11 K-D / 77.7 ADR
25-23 (Mirage) |
FalleN - 1.38 Rating / 43-30 K-D / 89.8 ADR
16-13 (Vertigo) |
fer - 1.35 Rating / 27-18 K-D / 94.9 ADR
MVP
:
Fernando "fer" Alvarenga - 1.23 Rating / 81-61 K-D / 90.0 ADR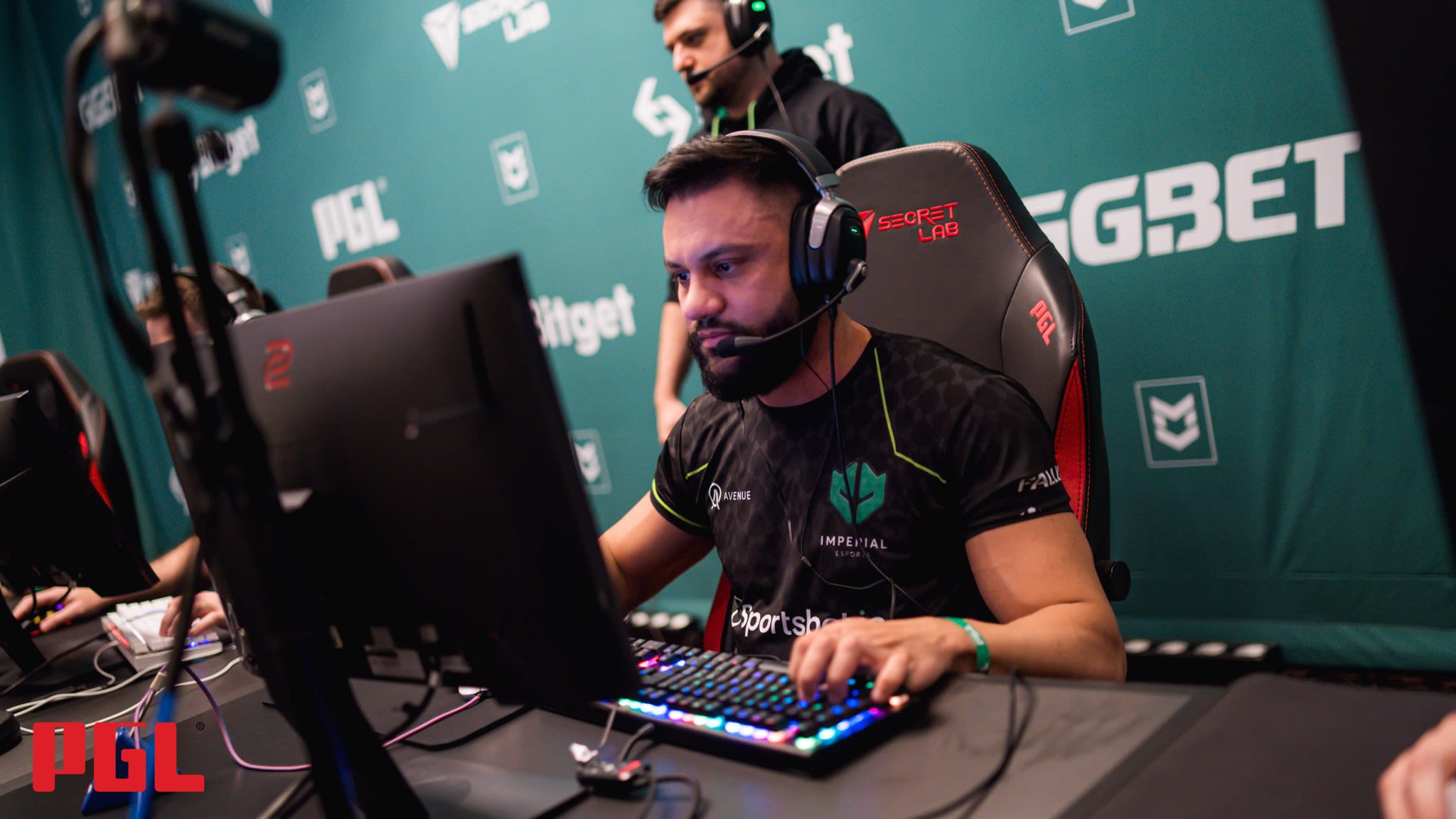 Roobet Cup 2022 (Group D) - FURIA vs Outsiders (2-0)
Whilst Imperial and Eternal Fire had their battle, another brawl took place at the Roobet Cup 2022. Just as the one between Imperial and Eternal Fire, survival was up for grabs between FURIA and Outsiders. With FURIA taking a shocking loss in their first match of the event, it seemed as if they were fired up and ready to earn redemption. On Inferno, it was a furious FURIA to steamroll Outsiders and claim victory at 16-6. Whilst it seemed as if Outsiders finally woke up on Vertigo, FURIA remained the stronger side as they claimed victory at 16-10, meaning a confident 2-0 victory in the Bo3-series.