It does not look like CS:GO will lack great and powerful AWPers in the future with the arrival of numerous top talents throughout the last couple of years. Something the legendary and four-time Major winner Nicolai "dev1ce" Reedtz also has noted.
As the guest in the most recent episode of HLTV Confirmed, dev1ce praises the new generation of AWPers, where he also pin-points what they are doing so good these days and what aspects he's yet to master himself.
- I think m0NESY is going to be one of the greatest that's ever touched Counter-Strike. His mechanical skills are absurd and a bit cleaner than what you see with s1mple, where s1mple just has more flair, dev1ce stated.
- s1mple does impossible things, m0NESY does that as well, but it's kind of different with the mouse movement because of the difference in mouse sensitivity… but m0NESY is for me the next big, big, big player.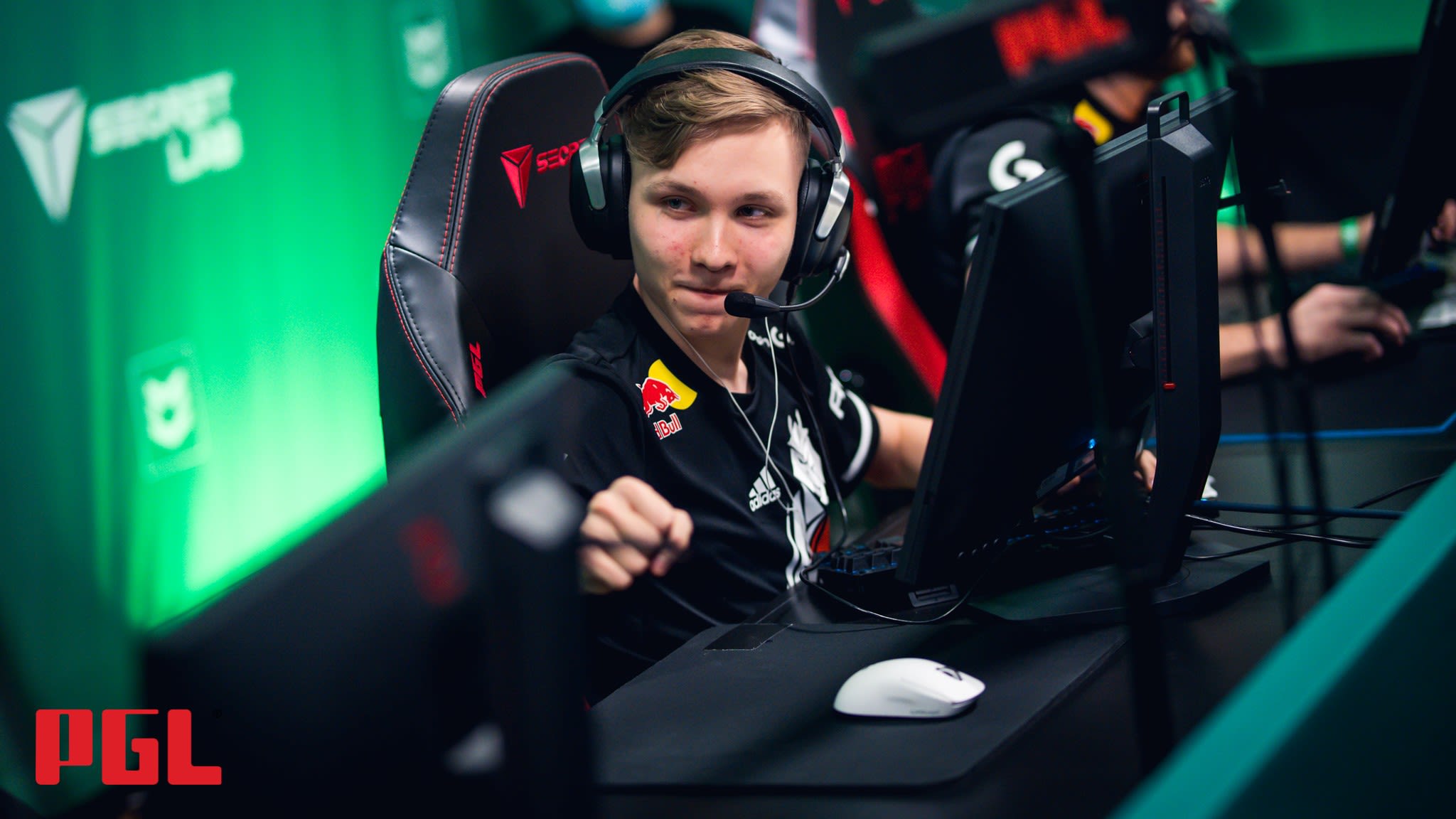 m0NESY, G2's new talisman, gets a lot of honouring words from dev1ce
dev1ce then continues to highlight a young trio of snipers as well.
- degster still has something to learn but he's also really, really good. Like there are so many CIS AWPers that is good – you can just go through the list of deko and so on, who supposedly is not a very friendly player to play with.
- broky and sh1ro as well. They fit perfectly into their teams and these two are specially very good at trade fragging with the AWP when you execute. That's something that's really hard for me, like quick zoom and trade fragging, and is something that I'm working on which is quite new.
Clutch AWPers is the new black
When asked Zvonimir "Professeur" Burazin about what makes these new top-tier AWPer stand out, the Astralis superstar quickly points towards one specific aspect; Clutching.
- One common thing is the clutch factor. I think that's something you've seen more and more with AWPers - It has been there with FalleN and others previously - But now you're thrown into clutches a lot more as an AWPer because you set your team up for executes.
- Especially broky, m0NESY, and degster. You can just see the highlight reel when you say their name in the clutch situations, dev1ce said.
You can watch the entire HLTV Confirmed episode down below.