In October this year, Astralis revealed the homecoming of the superstar AWPer Nicolai "dev1ce" Reedtz on a multi-year deal following a 1.5-year tenure at Ninjas in Pyjamas.
From the outside perspective, dev1ce returned to an Astralis squad that is miles away from the top of CS:GO. But that is not a perception that dev1ce himself buys into, he explains in an interview with us.
- It's funny. Everybody is kind of doubting Astralis and because we've been at an extremely high level, it is so easy to criticize us and the organization, dev1ce stated to Pley and continued. Being here, you really don't have that feeling of being "far away". The results haven't been there at all, everybody can see that, but look around, look at the Major. Look at our good friends and colleagues out there – it is not that easy to stay on top and no team does that for a long period of time.
- I really don't think we're that far away, and the time we have to build on our game, roles and how we do things here. It could actually end up being an advantage for us.
Other interesting offers
In the interview, dev1ce revealed that there were other options, including "very interesting" organizations, lying in his inbox. Yet he wasn't in doubt when Astralis came calling.
- For me Astralis is home. I've been contacted by other organizations, also some that were very interesting, but once Astralis stepped in, there was no question in my head what so ever, dev1ce stated where he continued to touch on reuniting with two old teammates:
- The project is important, and it is important that I am convinced that we will build a team and an organization that will be competing for the biggest titles again. This is what I have signed up for, this is what I feel every day, and to do this with two of my best friends in the game and in Astralis is awesome.
Staying in shape on the sideline
dev1ce is set to make his much-awaited comeback for Astralis this weekend at CCT North Europe Series 2, despite the re-debut at first was set to come in 2023. Regarding his shape at the time of the interview and how he's prepared for his return, dev1ce stated this.
- I am not yet on my top level, but I do feel that my team mates are happy about where I am, so that's good. But let's not set expectations too high just yet. (...) In the first months, I did not play a lot due to my situation, but the past 5-6 months, I have stayed in shape and pracced a lot. I feel really good on the server, but it is not the same as being a part of a team, so there is still room for improvement. But I do feel really good and I enjoy playing on a team again – the guys are great and I have had fun being "back to work" so to speak.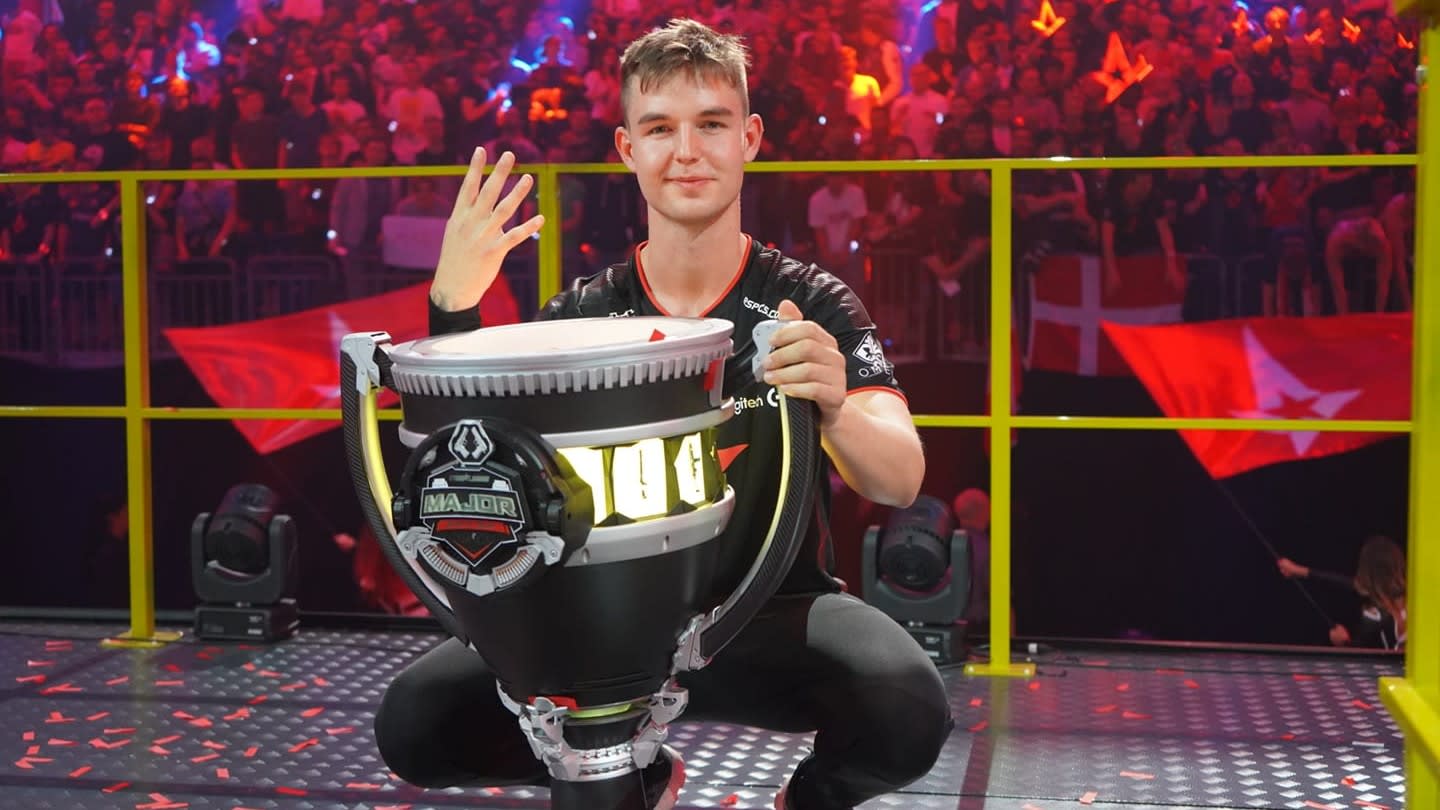 dev1ce at StarLadder Berlin Major in 2019 after having won his fourth Major title with Astralis
We also asked dev1ce about what he looked forward to the most when returning to competitive play.
- Being a part of it all again. Feeling the support from the fans, being on a team with great team mates and the whole Astralis-feeling. You don't realize how much you like something until you don't have it. I am so lucky to be back, and we are taking the time to do things right so I can give my very best to the fans, once I step in on the team.
Building a strong foundation
- We will probably have an online tournament coming up, but on the team we all work on the playbook, our roles, and how we can develop our game in new directions. Everything won't be perfect from the first tournament, but we will come out with a very strong foundation on the team.
dev1ce is set to make his comeback this Sunday (4th December) when the playoff stage at CCT North Europe Series 2 kicks off. The online tournament will also feature the likes of ENCE, OG and Sprout.