The renowned Counter-Strike mastermind, Andrij "B1ad3" Ghorodensjkyj, has been scratching his head for a long period of time due to the evident and quite obvious problems at Natus Vincere.
Before the start of the 2023 season, NAVI revealed that they were promoting academy player Andrij "npl" Kukharsjkyj to the main squad, which meant a farewell to the more experienced Viktor "sdy" Orudzhev.
A decision, NAVI's head coach has opened up about in a recent interview with players.com.ua. Here B1ad3 explains that they saw no "prospects" in sdy despite him wanting to sign a longer contract.
- We didn't see prospects in him, we see prospects in young players. (…) He can get a little better somewhere, but he doesn't fit our style or skills in the game, we still need something else.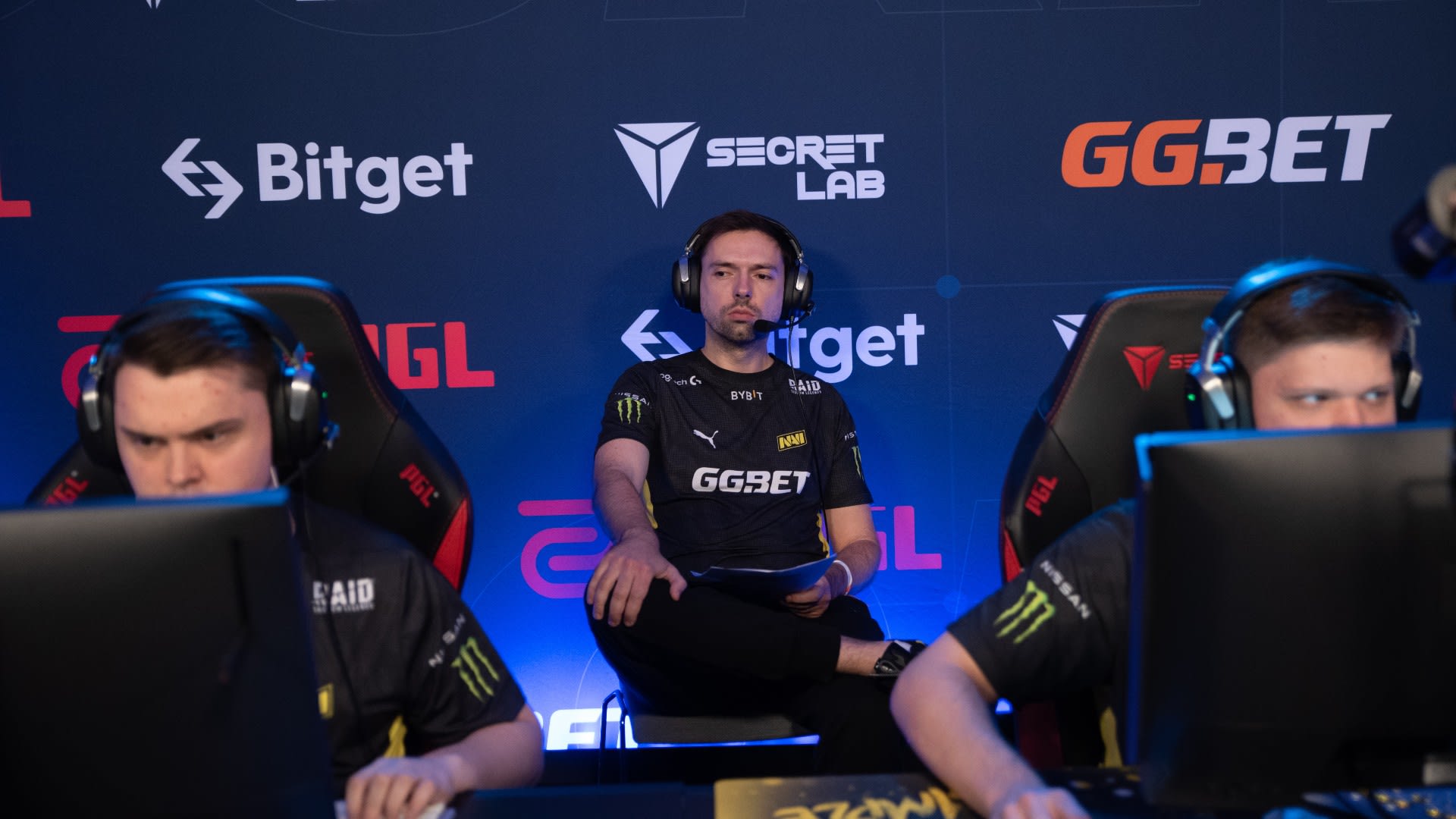 B1ad3 sitting behind his two superstars (electronic and s1mple)
No veteran players, please
Further on in the interview, B1ad3 comes along why NAVI decided to pick up sdy as a stand-in following the departure of Kirill "Boombl4" Mikhaylov in May last year, saying that NAVI won't take a player a player who has turned 25 on a permanent contract.
- It was the best option at the time, B1ad3 said.
- Everything is simple here, there should be no illusions. We would never take a player who is 25+ on a permanent basis. Of course, he had a chance, if he played incredibly well and everything was great, he made no mistakes and everything was great, of course, we would have kept him.
B1ad3 then continues to talk about NAVI's strategy on the breeding of young CS:GO talents and how to implement them on their star-studded main team – alongside the likes of s1mple and electronic.
- The organization and we in the team realized that we need to have a very strong player in two years, for example, and we decided to give this chance to young Andriy [npl], who will be able to progress.
- In general, NAVI works in such a way that we give young players a chance. First it was Valeriy [b1t], it could have been m0NESY if we hadn't dominated, but we really dominated and there was no room for him.
You can read the entire interview with B1ad3 here (in Ukrainian).