This week will feature the start of Intel Extreme Masters Winter 2021 (IEM Winter). Among the 16 attending teams, there will be some of Counter-Strike's best and most iconic teams starred by the likes of Astralis, Gambit, NIP and Vitality.
Down below you'll find every detail of the event and four interesting storylines to follow throughout the ten days.
When and where?
Date: Dec 2nd – Dec 12th 2021
Location: Stockholm, Sweden – LAN without an audience.
Prize pool
$250.000
Four key storylines
Will blameF and k0nfig continue to shine for the new Astralis?
Astralis |
gla1ve
Xyp9x
Lucky
k0nfig
blameF
Last month, the Counter-Strike heavy hitters from Astralis made a trio of significant roster changes, where they replaced dupreeh, Magisk and Zonic with k0nfig, blameF and ave, starting a completely new chapter in the history of Astralis.
Astralis' new poster boys in the former Complexity duo Kristian "k0nfig" Wienecke and Benjamin "blameF" Bremer proved their worth from the very get going, as they ended the newly-concluded BLAST Premier Fall Final as the Danes' top performing players (k0nfig 1.25 Rating / blameF 1.17 Rating). Replacing superstars like dupreeh, Magisk and Zonic will never be an easy task, however, it looks like Astralis has managed to make the transition as swift as possible.
IEM Winter will for sure be a much clearer indicator for what we can expect for the new-look Astralis, or Astralis 2.0 if you want, due to the team having a bit more time to prepare and play together on the server. Given their status in CS:GO and past achievements, Astralis will always be in some kind of contention to win any event, especially when you have a mind like gla1ve and a pair of fierce riflers in k0nfig and blameF. Something to look out for as well will be the AWP role on the team, as we most surprisingly saw gla1ve pick it up instead of Lucky at BLAST Fall Final.
The legend returns – kennyS to stand in for G2
G2 |
NiKo
huNter
JaCkz
AmaNEk
kennyS (stand-in)
One of the most anticipated aspects of IEM Winter must be the return of the French legend Kenny "kennyS" Schrub. The 26-year-old AWPer has been sidelined for 10-months now after his benching on G2, however, some VISA issues for Nemanja "nexa" Isakovic has meant that kennyS' labour again is needed.
kennyS will most likely take up the AWP role on the team, which means François "AmaNEk" Delaunay is set to return to the rifle. Regarding kennyS' impact on the server, it would unrealistic to think and expect him to top frag and be as dominant as we have seen in the past, owing to his lack of officials this year and his notable decline in recent years.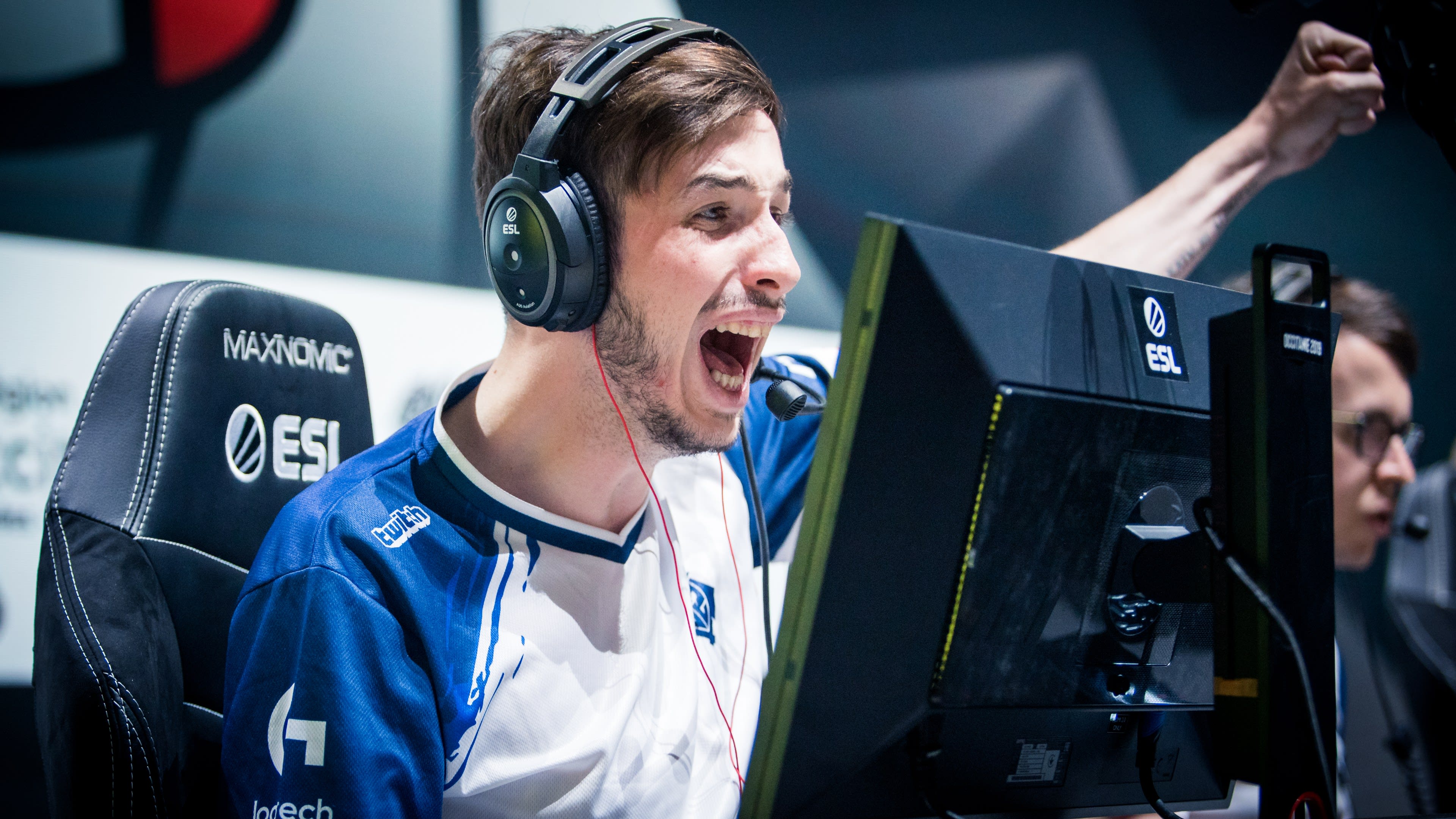 kennyS last played an official in February this year.
Has Fnatic finally found the right recipe?
Fnatic |
ALEX
mezii
smooya
Brollan
KRIMZ
The iconic Swedes from Fnatic haven't up to their usual top levels in recent years which we saw in the early stages of CS:GO, however, there might be light at the end of the tunnel. Because, after creating their current British-Swedish mix, the team has begun to show promising forces. Led by IGL Alex "ALEX" McMeekin and the controversial but powerful AWPer Owen "smooya" Butterfield, Fnatic has climbed the world ranking from #65 spot in August to their current #19 position. They came into IEM Winter with two consecutive titles in the bag after their impressive triumphs at DreamHack Open November and REPUBLEAGUE TIPOS Season 2.
It will be interesting to see if smoyaa and company can continue their strong form among the elite of CS:GO, and not only within tier-2 competition.
Can the Brazilians from GODSENT make it to the top?
GODSENT |
TACO
felps
b4rtin
dumau
latto
Here at the end, we've decided to put our focus and spotlight on GODSENT. A Swedish organization, but with a fully-Brazilian lineup, led by the two-time Major winner Epitacio "TACO" de Melo. The Brazilian squad was picked up by GODSENT in January 2021, but their first real success and breakthrough first came later this year after the most recent player break in August.
Since the player break, TACO and his troops have won DreamHack Open September NA, ended second at IEM Fall NA losing to FURIA in the Grand Final, topping it off by qualifying for the massive $2 Million Major in Stockholm.
GODSENT is once again competing against some of the best teams in CS:GO here at IEM Winter, where it will be interesting to see whether they will step up and show their worth as the new Brazilian CS:GO hope or if end breaking their neck against the top-tier opposition. The opening round at the event could be crucial for the South Americans if they wish to make it to the playoff. GODSENT is set to kick off the $250.000 event against Heroic in the BO1 opener.
Attending teams
Group A:
Vitality (#2) - G2 (#3) – NIP (#6) - Astralis (#9) - OG (#15) – Liquid (#12) – MOUZ (#17) – TYLOO (#39)
Group B:
Gambit (#4) – Heroic (#5) – Virtus.pro (#7) – FaZe (#8) - ENCE (#13) – BIG (#16) - Fnatic (#19) – GODSENT (#24)
Format
Group stage: Double elimination -Two teams from each group qualify for playoffs.
Playoffs: Single elimination - Bo5 Grand Final
Most in-form players:
Top 10 highest-rated players (Last 3 months / vs. Top 30 teams):
1.
NiKo (G2) | 1.33
2.
ZywOo (Vitality) | 1.30
3.
sh1ro (Gambit) | 1.29
4.
smooya (Fnatic) | 1.27
5.
k0nfig (Astralis) | 1.25
6.
Hobbit (Gambit) | 1.18
7.
NAF (Liquid) | 1.17
8.
YEKINDAR (Virtus.pro) | 1.17
9.
huNter (G2) | 1.16
10.
ropz (MOUZ) | 1.15
Opening round (BO1 matches)
Thursday 2/12 (CET):
12.00: NIP – Astralis
12.00: MOUZ – Vitality
13.10: G2 – Tyloo
13.10: OG – Liquid
14.20: Gambit – Fnatic
14.20: ENCE – Virtus.pro
15.30: FaZe – BIG
15.30: GODSENT – Heroic
The rest of the schedule can be found in the link below:
Offical streams
Twitch: esl_csgo / esl_csgob
IEM Winter 2021 trailer