Four teams are left to fight for the title and the $45.000 at WePlay Academy League Season 4.
MOUZ NXT and BIG Academy won their respective groups to qualify directly for the playoffs, while FURIA Academy and Fnatic Rising had to go through a Play-in bracket to make it through. The playoffs are set as a double-elimination bracket.
The opening round 24/6: (CEST)
15.00: BIG Academy - Fnatic Rising
18.15: MOUZ NXT - FURIA Academy
Highest rated players in Season 4:
1.
Fessor (Astralis Talent) - 1.31 rating
2.
phsy (Young Ninjas) - 1.30 rating
3.
hyped (BIG Academy) - 1.27 rating
4.
xertioN (MOUZ NXT) - 1.26 rating
5.
regali (Fnatic Rising) - 1.25 rating
Previous Seasons:
Season 3: 1st MOUZ NXT, 2nd BIG Academy, 3rd Astralis Talent
Season 2: 1st MOUZ NXT, 2nd NAVI Junior, 3rd Young Ninjas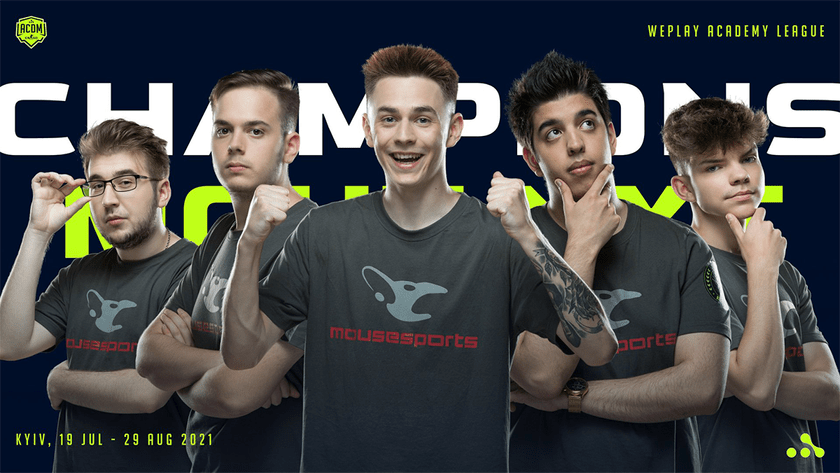 Season 1: 1st MOUZ NXT, 2nd Young Ninjas, 3rd Fnatic Rising