When OG was in need of a temporary in-game leader due to the captain Nemanja "nexa" Isakovic taking a break from competition in mid-February, the organization decided to bring in a familiar face; Nikolaj "niko" Kristensen.
The former Heroic and North rifler have now been in charge of Abdul "degster" Gasanov and company for about two months, where he at the newly-concluded RMR event led OG in an outstanding comeback to secure a ticket to the Paris Major.
We got the opportunity to speak with niko to discuss his long-awaited comeback to the server, him taking over the IGL reins from nexa, and the possibility of re-joining OG on a permanent basis.
You and OG managed to qualify after an outstanding comeback going from 0-2 to 3-2. Can you put some words on this impressive achievement but also the RMR journey itself?
- Everything changes as soon as you know it's Major qualification on the line, and everyone feels even more motivated to succeed. We are all extremely happy with the outcome. It wasn't easy going from 0-2 to then turning it all around and qualifying, but we managed to do it.
Your last match before getting benched last year was when you and OG lost the opportunity to qualify for PGL Major Antwerp at the RMRs. How have the last 12 months been for you being on the sideline?
- I've had a lot of time to think about how to approach the game and what I want to improve on as a player. It's never nice to be put on the bench and wonder what the next step is, but I feel like I made the most of it while not being on a team. I just had to keep doing my thing, which is practising a bunch and staying as active as possible in my routines, so when the right opportunity came around I would be ready.
How has the experience been IGL'ing? And is it a role you want to pursue permanently going forward?
- It was a lot of responsibility on my shoulders coming straight into a team and being given the role of IGL. But the more I play it, the more fun I'm having with it and I think it shows, so I'm definitely not opposed to pursuing that role going forward.
Do you think you have found your own style of IGL'ing?
- It comes with the experience in terms of finding my own style, I think. To begin with, we were very focused on doing basic strategies that the rest of the team was used to doing. As time goes on, and we practice/play more and more, I really start to feel like I'm finding my own style as an IGL.
What is the situation with you and OG? Are there any talks about you returning permanently?
- Right now it's still one tournament at a time, but both OG and I are happy with how things are progressing right now, which is also why I'll be continuing as a stand-in for the upcoming major.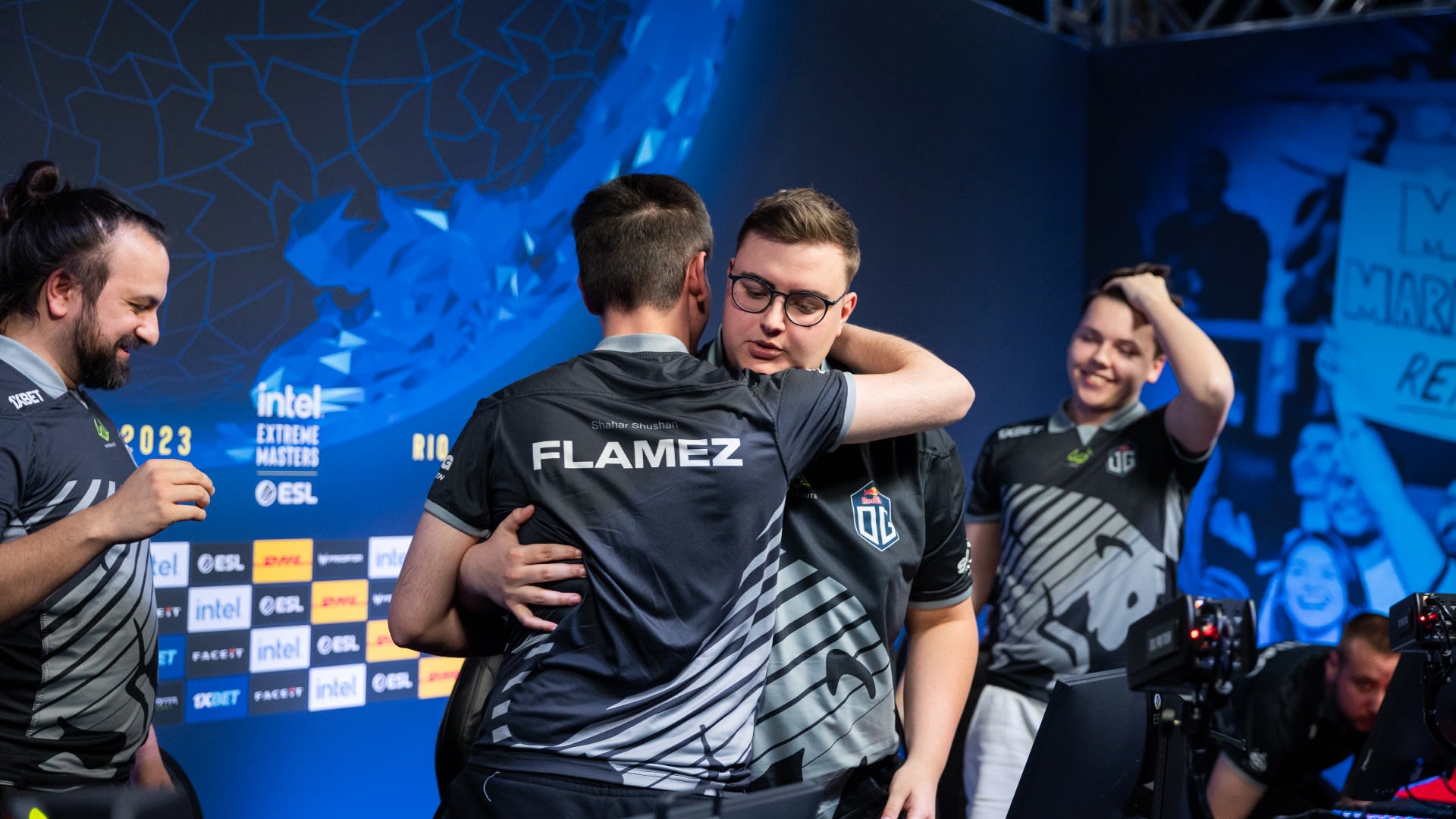 niko is currently standing in OG in the absence of nexa
If it were up to you, would you like to return to OG and be the new in-game leader if nexa won't come back?
- Of course, it feels great being on OG right now for me. I think generally speaking I would like to find a permanent home to play Counter-Strike. OG would be a great place to play permanently, but I also respect that they are trying to figure out the best possible scenario for them. I have no information on what the current situation is with nexa and what plans OG has for the future. I'm still a stand-in and understand that for the time being I am playing as that while doing everything I can to help the team succeed.
What will you and the team do before the Major to give yourself the best conditions in Paris? And is it confirmed that you will attend the Major with OG?
- Yup, I'll be playing for OG during the Major. We will keep practising and preparing like we are already doing. The more experience we get as a roster the more comfortable we will be, going up against the best teams in the world. I think IEM Rio is a good test of what's to come in the Major, I think.
Major in sight
niko and OG are set to compete at the upcoming BLAST.tv Paris Major which will be played between 8th-21th of May in the French capital. Here OG will kick off their campaign in the Challengers Stage against ENCE in the opening round.