We have spoken with Mateusz "mantuu" Wilczewski about his time in OG and why his removal from the team back in July 2022 actually ended up being the "best thing to happen" for the Polish AWPer.
Something he opens up about in a recent interview with us.
- I think getting benched was the best for me to happen, because it made me reset and rethink a lot of stuff… It was good for my mental health. I had like a lot of problems playing every single tournament and not succeeding.
mantuu then explains how he saw his long-standing teammates Aleksib and valde search for new opportunities during last year, while he describes his own situation as being "stuck in a loop of constantly being disappointed"
- That will negatively impact you, and your physical and mental health will go down. That's what I kind of saw with myself because I started developing some physical problems myself and it was 100% due to stress.
Just a support AWPer
The feeling of not getting the opportunity to play the Counter-Strike you want and being reduced to a more supportive AWPer, was clearly also something that bothered mantuu deeply during his time in OG.
- I was playing the support role throughout OG the whole time. And I just wish in, every variation of the OG teams, I would have voiced my opinion more and tried to do what I wanted to do. Then maybe, maybe we could have implemented my style a little bit more and then we would have had more success with the teams.
mantuu describes that he tried to implement some new ideas for the team for him to be more activated on the server. However, these were quickly "demolished", mantuu notes.
- It was just people telling me what to do - Like we had a page from the coach and analyst saying that I do not do anything on T side or you just play around the riflers.
Something that was upsetting for mantuu as it made him feel both irrelevant and uninvolved on the server.
- I'm not doing anything. I'm not playing Counter-Strike. I'm just watching my teammates do everything. I'm flashing for them and I'm just playing at the back with the AWP and literally, I cannot do anything, he describes.
- I remember valde saying where at some point with a team, you just need to take a step back and even kind of remove yourself from the team. And that's what I needed to be removed from the team and try to find a new environment.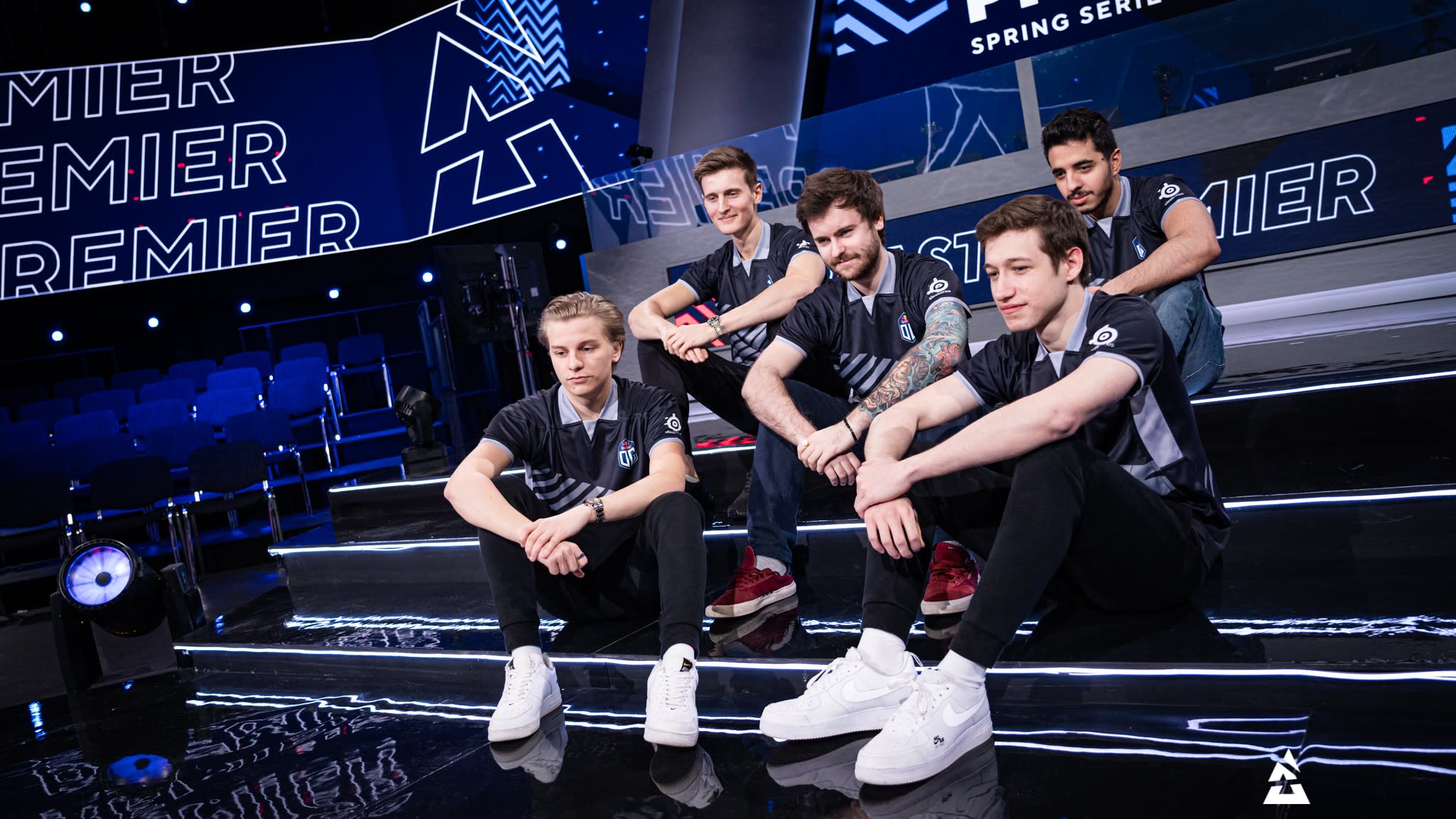 The original OG squad (From left to right: Aleskib, valde, NBK, mantuu, and ISSAA)
mantuu admits that he did have some sort of freedom while playing for Aleksib, who was the in-game leader on OG for three years between December 2019 and January 2022. However, it was under the leadership of nexa that it went downhill for real regarding his mental health.
- I saw potential. I saw a young roster and I saw the potential of me playing a little bit differently. But as soon as the season started, I saw my ideas getting swept to the side, and it was like going back to zero again, mantuu notes and continues:
- Again, I was sad about not voicing my opinion. My confidence was at an all-time low, and I was not enjoying playing Counter-Strike… But again, I always put my head down and just grind, and I think it was kind of bad for me.
In a better state now
A lengthy part of the talk we had with mantuu also focused on the period after his benching in July and what he has been doing while being away from professional CS:GO for eight months. Getting his driver's licence was the first thing on the list.
- Doing all the normal things, like completing my driver's license, which I could never find the time to do, was first thing I did. Then I started running and doing physical fitness, which you can't really find the time. That will improve your mental state as well, which I felt and it helped a lot. Stepping back from the competitive environment helps you sleep and it helps you eat better.
- For the first couple of weeks or first month, I could just sleep properly. And I was also listening to the device interview [HLTV Confirmed] where he also felt like he had problems mentally and physically. And I also relating to the things he kind of said in the interview where you're just feeling all like stressed out.
- So the first thing was like, take a break and be with family members, be physically active, do stuff you wanted to do. And then slowly go back into CS and have fun with it and enjoy the game that you always enjoyed, right.
Hopes for 2023 and Counter-Strike 2
In the articles below, you'll find our two previous interview articles with mantuu where he among other things touches on his hopes for this year.