It is no secret that Astralis have been going through a rough patch as of late. Ever since "device" left Astralis to join NiP, the iconic Danes have had issues finding their previous form once again. Whilst the signings of "k0nfig" and "blameF" brought back some life to the roster, they have still experienced struggles with finding their groove on the server. This could possibly be about to change as Astralis have just managed to secure first place in their Group at the Pinnacle Cup Championship 2022. The recent victory against Imperial means that the Danes are now set to face BIG in the Upper Final of the event. When asked about the recent victory after a shaky performance on Mirage, the Hulk of CS:GO "blameF" had the following to say:
"Yeah, i mean, it felt good of course. I think also Overpass was a really close map. Usually our CT is the best side for us, but we didn't have the best CT side, and they played really well."
In contrast to Astralis' usual T-sided performances, the Danes showed a much more confident T-side against Imperial. When asked about the changes that were made, allowing for a stronger T-sided performance, "blameF" explained:
"We've been switching some positions around, I felt like was playing a very support position before... But now we've put me in a position where I can talk a little more and the T-side has improved a lot ever since we made those changes."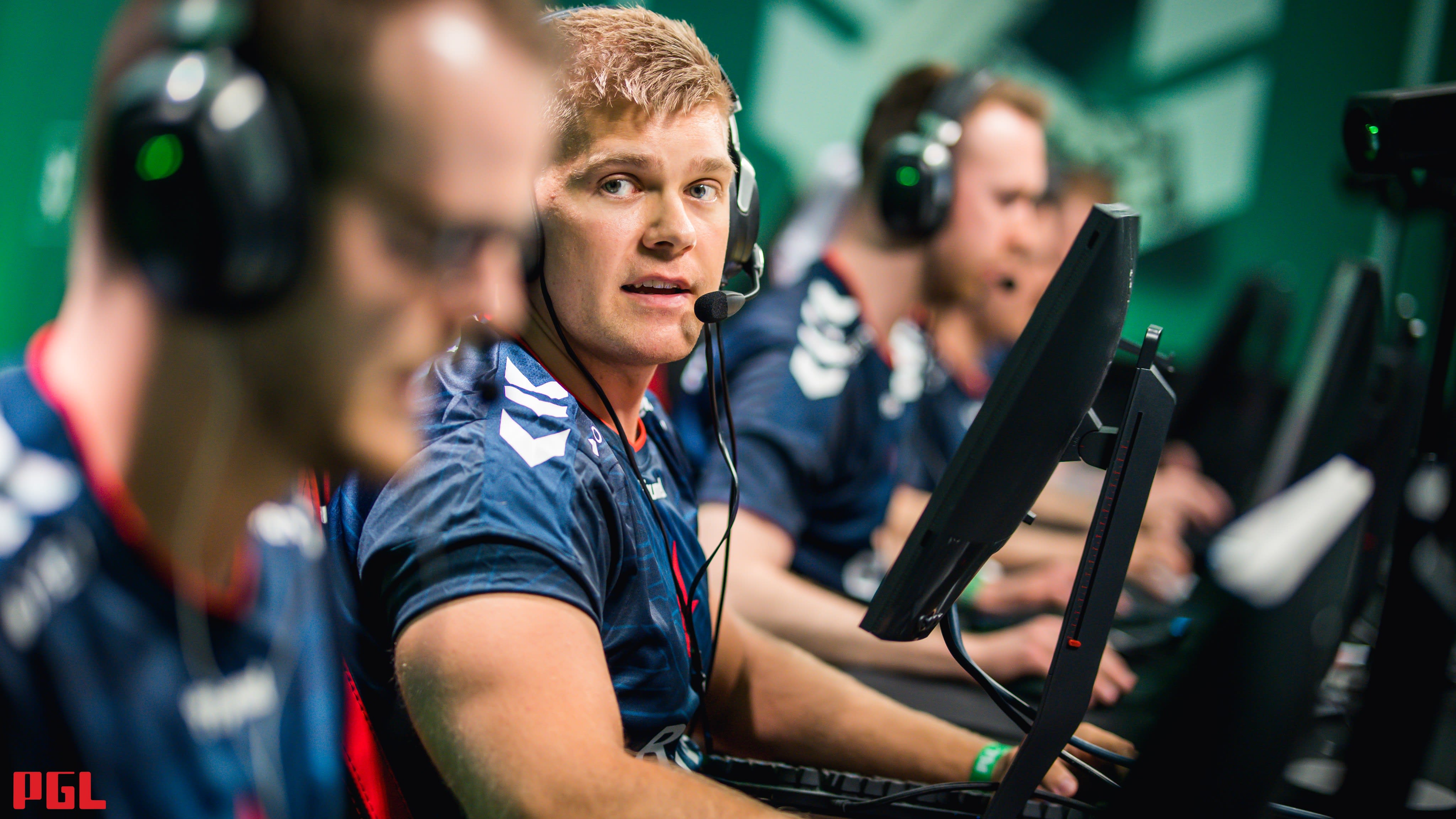 Putting "blameF" in a more impactful role within the Astralis roster proved to be a great decision as they are now 2-0 up at the event, with great performances on their T-side. Looking at the recent numbers for "blameF" it is no surprise as to why he is needed in a more impactful position within the roster. When asked about his own individual performances as of late, the Danish rifler explained by saying:
"I think, I'm always motivated. I just don't think I'm ever incosistent in the way I'm training or anything like that. I always do the same routines, if I'm at tournaments, if I'm at home, if I'm travelling a lot, I always grind a lot, I always play the couple hours of deathmatch that I'm trying to reach every day... I'm just a very consistent person."
Astralis are set to face BIG tomorrow at 20.00 (CEST) in the Upper Final for a spot at the Grand Final of the event. To hear more about what "blameF" had to say about the recent form of Astralis, his own individual performances, and the upcoming brawl against BIG, you can watch the entire exclusive interview down below: