As we begin to reach a conclusion for the PGL Major Antwerp 2022 Europe RMR B event, there are fewer and fewer qualifying spots left as time goes on. One of these very important tickets to the upcoming PGL Major in Antwerp was on the line when the Ninjas in Pyjamas locked horns with Sinners. Both teams were sitting on a 2-1 record and a victory today would mean instant qualification to the Major.
From start to finish it was clear that one team was simply just better today than the other. The Scandinavians of NIP proved to be extremely resilient and fended off any trouble that the Sinners tried throwing their way. After two stellar performances on Inferno and Overpass, it was NIP to claim a 2-0 victory and see themselves earn a well-deserved qualifying spot for the upcoming major.
The first map of the Bo3-series was picked by Sinners and saw the brawl begin on the soil of Inferno. Being one of the most played maps in the history of Counter-Strike, Inferno is a map that almost any team can say that they are somewhat comfortable on. Sinners, however, have been incredibly scary on Inferno as of late. In the past three months, they have collected an impressive win-rate of 79% throughout 19 maps. Whilst this may be the case for Sinners, once the map got underway, an intense first half with very little separating the two rosters ensued. Going toe-to-toe with each other, Sinners and NIP could walk away at halftime with the scoreline as close as possible at 8-7. Whilst the first half had been a close affair, the second half showcased a dominant NIP on their T-side. With aggression and intent, it was the Scandinavians to take home Inferno at the scoreline of 16-8, only allowing Sinners a single round on their CT-side.
The second map of the Bo3-series was to be played on Overpass and was, of course, picked by the Ninjas in Pyjamas. Once again it was a close battle in the first half of Overpass, this time with Sinners gaining a slight advantage over NIP. At the scoreline of 9-6, it was Sinners who looked poised to take home Overpass and force a third and final map in the Bo3-series. Whilst little separated the two rosters in the first half of Ovperass, the second half was dominated by the Scandinavian Ninjas. Only allowing Sinner two rounds on their T-side, it was a stunning CT-sided performance from NIP led by "REZ" that took them across the finish line at 16-11.
NIP - Sinners 2-0 | PGL Major Antwerp 2022 Europe RMR B
16-8 (Inferno) |
REZ - 1.50 Rating / 21-13 K-D / 99.1 ADR
16-11 (Overpass) |
REZ - 1.44 Rating / 25-13 K-D / 83.7 ADR
MVP:
Frederik "REZ" Sterner - 1.45 Rating / 46-26 K-D / 91.0 ADR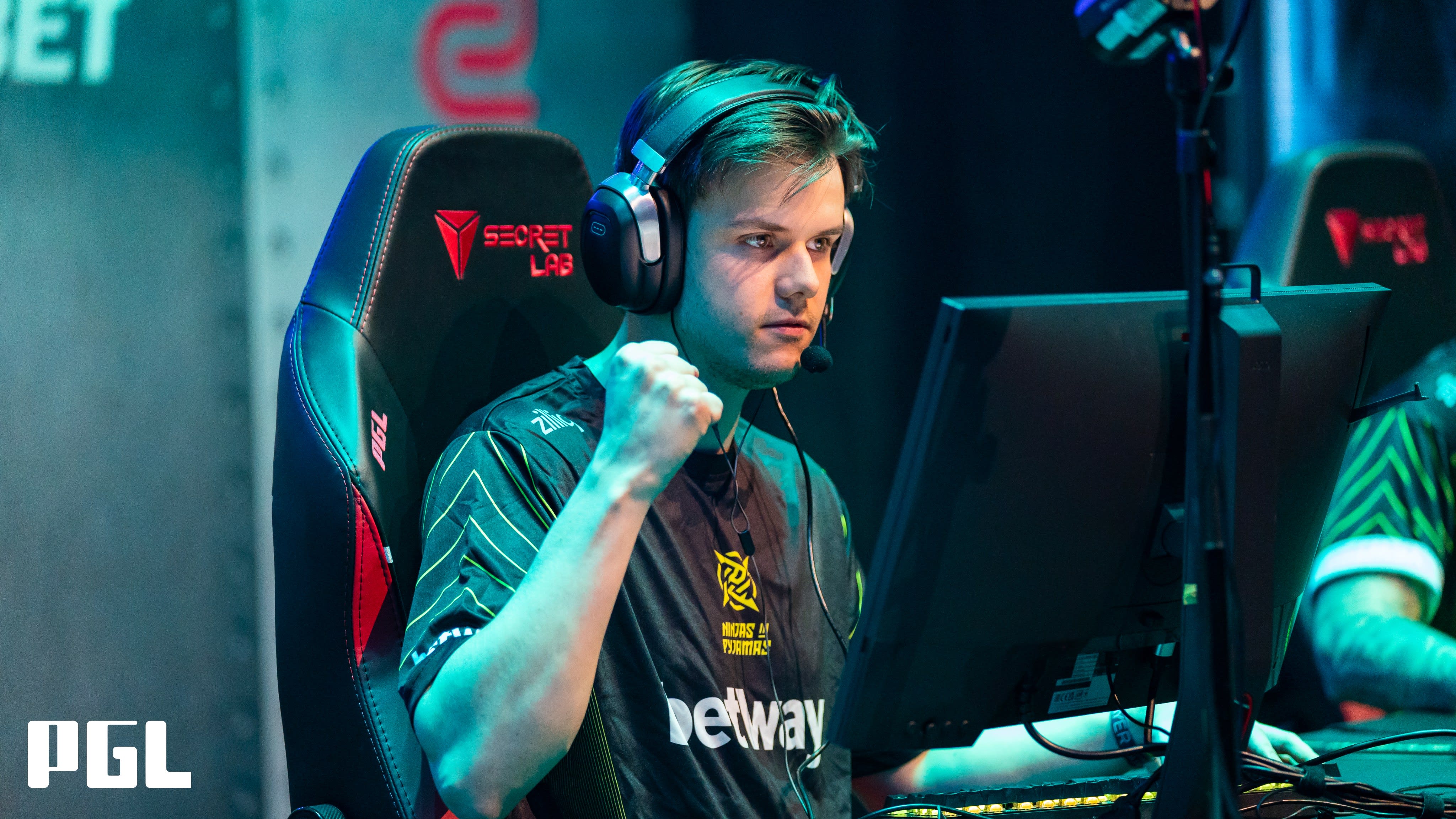 PGL Major Antwerp 2022 Europe RMR B overview - Bad News Eagles vs ASG (2-0)
Whilst the brawl between NIP and Sinners was underway, another brawl took place over on the B-stream between Bad News Eagles and ASG. Whereas NIP and Sinners found themselves fighting for a qualifying spot, the battle between Bad News Eagles and ASG was to avoid elimination from the RMR event.
Avoiding elimination, and therefore keeping their chances of earning a spot at the PGL Major in Antwerp alive, was Bad News Eagles. In just two maps, the eagles managed to fend off ASG and secure a much-needed victory. The 2-0 victory against ASG means that Bad News Eagles are still in contention for a possible qualifying spot at the RMR event.