The Legends Stage of BLAST.tv Paris Major was a bloodbath in terms of our picks. Only Vitality, Heroic, and FaZe were able to survive into the Champions Stage.
Especially Heroic and Team Vitality left a good impression going 3-0 each in the Legends Stage. The two teams have been seeded and can only face each other in the Grand Final. So, who do we think will win the event? Well, Heroic is probably the team with the highest bottom level, while Vitality with ZywOo in great shape looks like the team with the highest ceiling. In other words, we have the strongest confidence in Heroic reaching the Grand Final, while Vitality would be our favorite in a Heroic vs Vitality matchup.
Let's take a look at the matchups in the Quarter-Finals:
Heroic vs FaZe (Heroic)
Monte vs GamerLegion (Monte)
Team Liquid vs Apeks (Team Liquid)
Team Vitality vs Into the Breach (Team Vitality)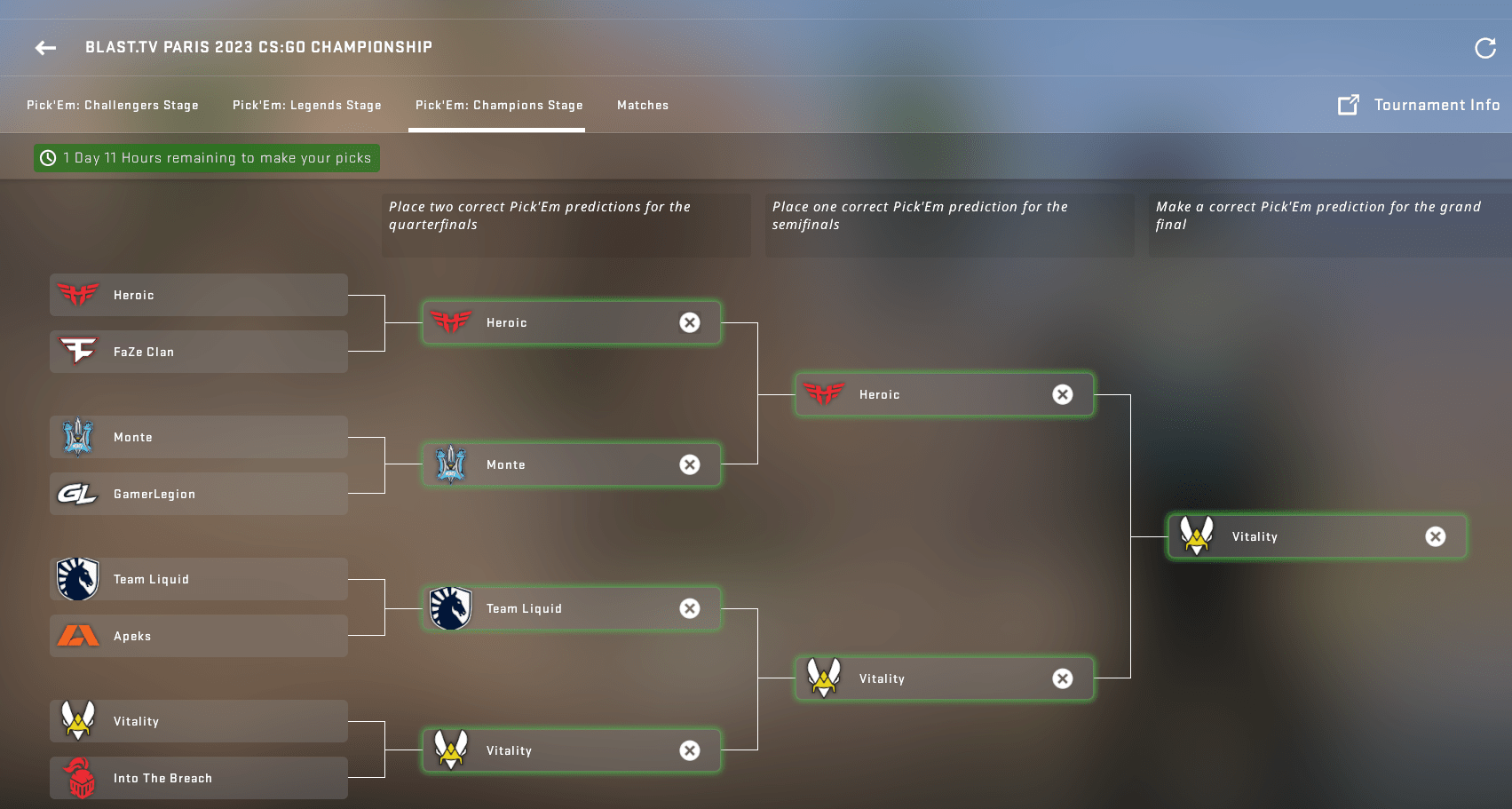 The experience begins to kick in as a big factor whenever you enter a big stage like the Accor Arena in Paris in front of 15-20.000 people. Despite some big upsets during the tournament, we put our faith in the teams with more experienced players. The first match between Heroic and FaZe will be an absolute banger!
Semi-Finals:
Heroic vs Monte (Heroic)
Vitality vs Team Liquid (Vitality)
Grand Final
Heroic vs Vitality (Vitality)
Good luck in your pick'ems!