With the first three groups being concluded, it's time to take a look at Group D at ESL Pro League Season 16 - and by the looks of things, it's going to be the Blue teams vs the Black teams.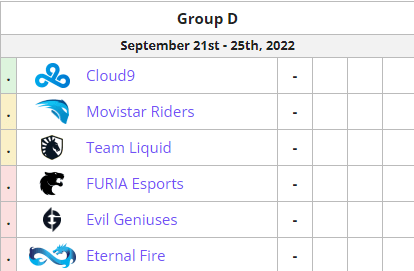 Preview of Group D
Liquid
We start off the preview with the North American flagship Liquid. The Nick "nitr0" Cannella-led squad has started the second season of 2022 is sharp form with the team securing a top spot at BLAST Premier Fall Groups, including a 5-6th place at IEM Cologne.
Liquid is still playing with the Latvian power rifler Mareks "YEKINDAR" Gaļinskis as a stand-in, having been a huge upgrade for the team. Both him and his new temmates seems to thrive while playing together. Something they have confirmed in several interviews.  
Cloud9
We have Cloud9 as the favorites to take the #1 spot in Group D, despite Liquid and Movistar Riders being ranked higher on the world ranking. That's due to one particular reason: Dmitry "sh1ro" Sokolov.
The 21-year-old AWPer has been firing on all cylinders so far this year and have managed to elevate his game from an otherwise phenomenal 2021-season. His stats and numbers speak for itself with him averaging a 1.29 Rating throughout the year (#1 in the world). sh1ro is, as always, accompanied by his co-stars in Ax1Le and H0bbit.
Although winning two titles this year, the young guns arrive at ESL Pro League with a massive disappointment in the baggage as they finished 9-12th at IEM Cologne. Their executioner was no other than Liquid, which they now get the chance to revenge here in Malta.
FURIA
What can you expect from FURIA?
That's a hard question to answer. Because when the Brazilian panthers are playing up to their best, they are really dangerous for every team in the scene. But at the same when they are not feeling it, they can be very deficient and inconsistent.
With that being said, FURIA should be able to grab a playoff spot in this group when you have players like yuurih, KSCERATO, and saffee.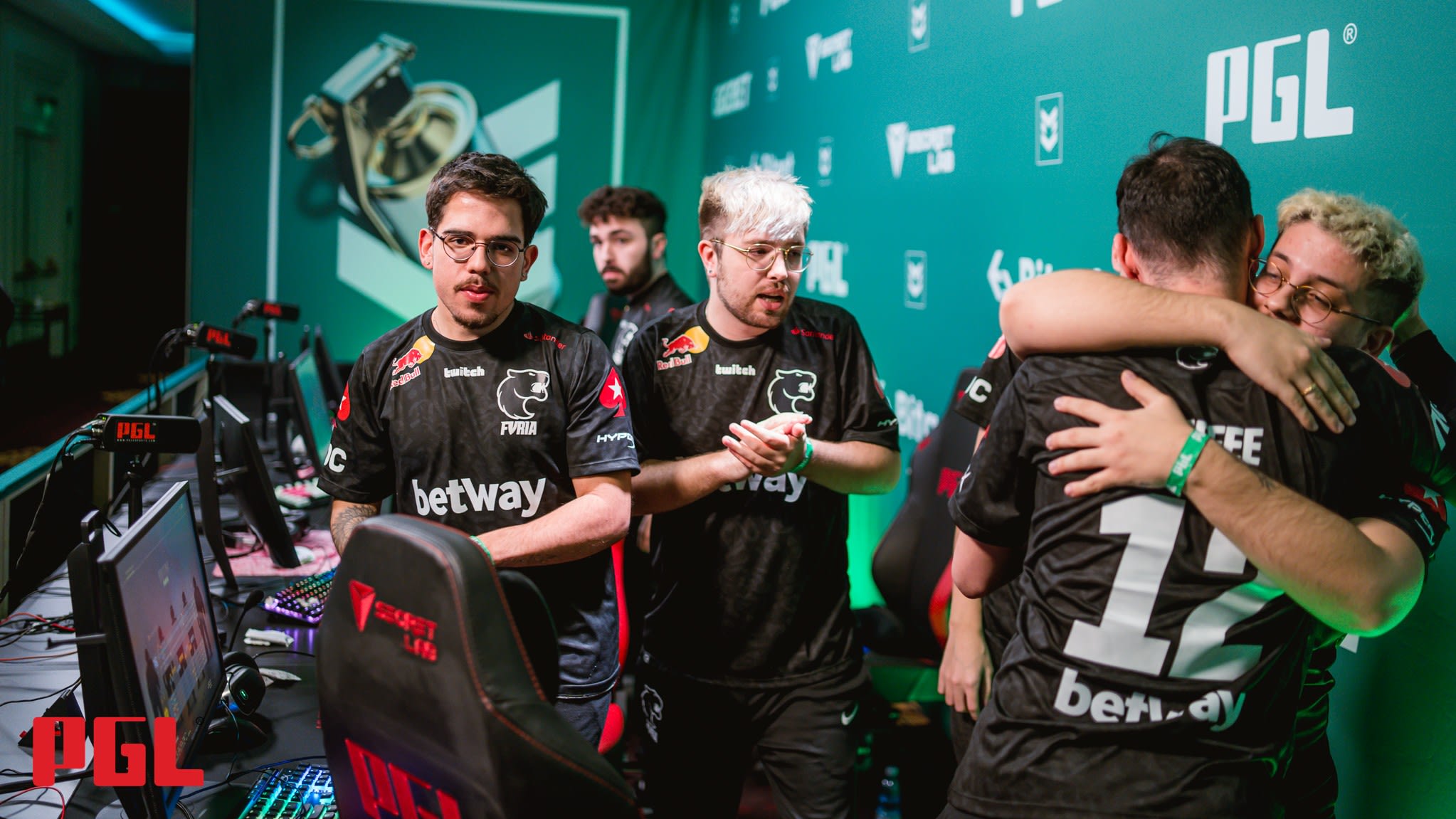 Evil Geniuses
Evil Geniuses is arguably the least favorable team to advance from Group D. The North Americans, which is set to feature their main team here in Pro League, will have to defy the odds if they wish to snatch a spot from one of their competitors.
However, that was the same thing being said about their countrymen from Complexity in Group C…
Movistar Riders
Movistar Riders is currently ranked as the fifth best team in the world, right in front of star-studded rosters like G2, Vitality, NIP and Heroic. The Spaniards have lost their talisman in Alvaro "SunPayus" Garcia who have joined ENCE.
As a replacement to the AWP, Movistar Riders has decided to bring in the more unknown Antonio "Martinez" Sánchez.
Eternal Fire
Here in the end, we have Eternal Fire - Turkish Counter-Strike's big hope. The profiled lineup will, as well as Evil Geniuses and Movistar Riders, have to play up to their very A-game to secure a Top 3 place. Furthermore, the partnership between Özgür "woxic" Eker and Ismailcan "XANTARES" Dörtkardeş have to work to perfection, with them being their two most important and impactful weapons.
The action from Group D is set to start on Wednesday at 12:30 (CET).