The best and most promising Counter-Strike talents come from Ukraine - At least if you ask the Top 20 best players from last year.
In HLTV's annual ranking of the best players in a calendar year, they also ask each player to give their bid on an upcoming player who they see has the biggest chance to receive the same honour as themselves. For 2022, a big group of players agreed on one particular name; Daniil "headtr1ck" Valitov.
The new NIP AWPer was picked no more than seven times by superstars like Mathieu "ZywOo" Herbaut, Ilya "m0NESY" Osipov, and Benjamin "blameF" Bremer. In the list, headtr1ck were joined by three countrymen from Ukraine, leaving the CIS nation as the country with the most representatives. You can find every 'Bold prediction' down below.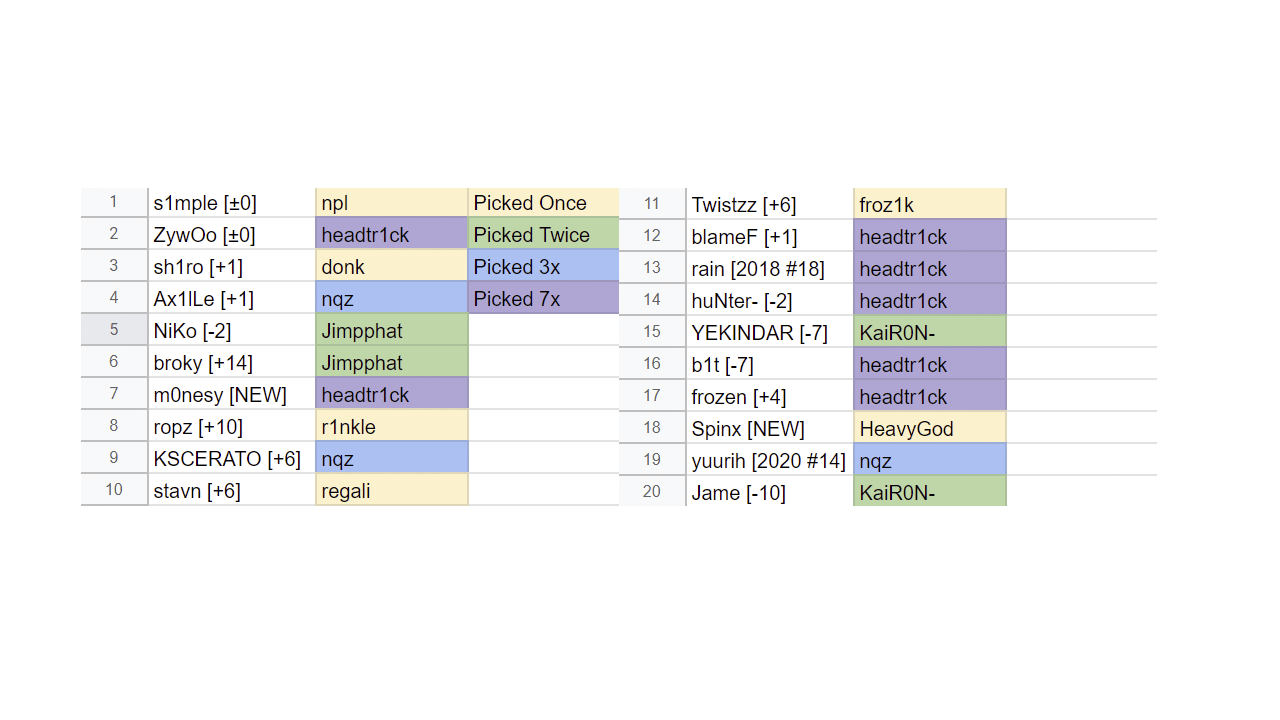 Credit to @NerdsCS on Twitter.
Besides the luxury of having some of the best talents in the world, Ukraine also has the very best player in the game in Oleksandr "s1mple" Kostyliev. A title that was written in stone this weekend at HLTV's award show where he received his third Top 1 ranking in his career.