At this very moment, the future of Richard "shox" Papillon looks highly uncertain. The French legend is currently without a team after departing Nakama this week, and the game that he has played and loved for more than a decade is about to get replaced by a new and younger model over the summer.
We have spoken with the French legend about his future, his feelings about not competing at the Major in his home country, and whether or not he could see himself transitioning into coaching.
Note: The interview happened a couple of days before shox announced his departure from Nakama.
How does it make you feel not to be and compete at the Paris Major in your home country?
- Honestly, it's hard. It's hard. Of course, I would love to compete in Paris, but you don't want to live in the past. So, there is no reason for me to just be sad or angry because I'm not here. It's done. Of course, when I didn't qualify for the Major at the beginning of the year, it was a rough period for me and it was really hard to handle.
- But nothing is going to change, and now it's better just to just focus on the good things; that the last CS:GO major in history is going to be in France and just enjoy that. So I'm just going to try to enjoy the Paris Major from a spectator perspective, and hopefully, I will get a slot to go to Paris and maybe see some familiar faces and also see the French crowd.
Do you think it has created some extra motivation for you to miss out on the Major?
- I feel like I already have the motivation, you know. It's not because I'm failing the last few months that things are not working, and that I don't have the motivation. You know, sometimes you can have the biggest motivation possible, but it doesn't mean it's going to work.
- So my motivation is definitely hard and high, but I can't say not being at the Paris Major makes it even higher. I would say that at the moment, the things that makes my motivation higher than ever is definitely Counter-Strike 2 due to having something new, you know, having a lot of things that's going to happen that you don't know about. I'm feeling very ready for this challenge and I can't wait for it to begin.
With your knowledge and your insight of the game and the French scene, is the future looking bright for French Counter-Strike with the teams and upcoming talents out there?
- No, honestly. At this moment, you can't say so. And this is why it's going to be really interesting for Counter-Strike and see how the Paris Major is going to bring maybe more French players to the game.
- Having the last ever CS:GO Major in France and then having the start of Counter-Strike 2 one or two months after is something that can really help the scene. Maybe if Vitality is winning the Paris Major, it will give some people in France motivation to maybe launch the game on Counter-Strike 2 and maybe from there we will have some surprises in the next few years with like some upcoming talents.
Do you think you set the bar too high for you and Nakama when you, in your announcement stream on Twitch, said that the main objective was to qualify for the Paris Major?
- I can't say if it was too hard or maybe it was too high. It's really important to set goals in life and the goal to play to the Paris match. The resistance is going to be the last major in CSGO and it was the first one. It's going to be the first one in France. It was really like important and we were all willing to play over there. I don't think it was like, impossible. I just think, like, unfortunately, things didn't go like how I thought it would go. Of course. Um, but I can't have any regrets since. Since if you want to chase your dream, you have to believe in it. So that's what we did. But unfortunately, it was not enough.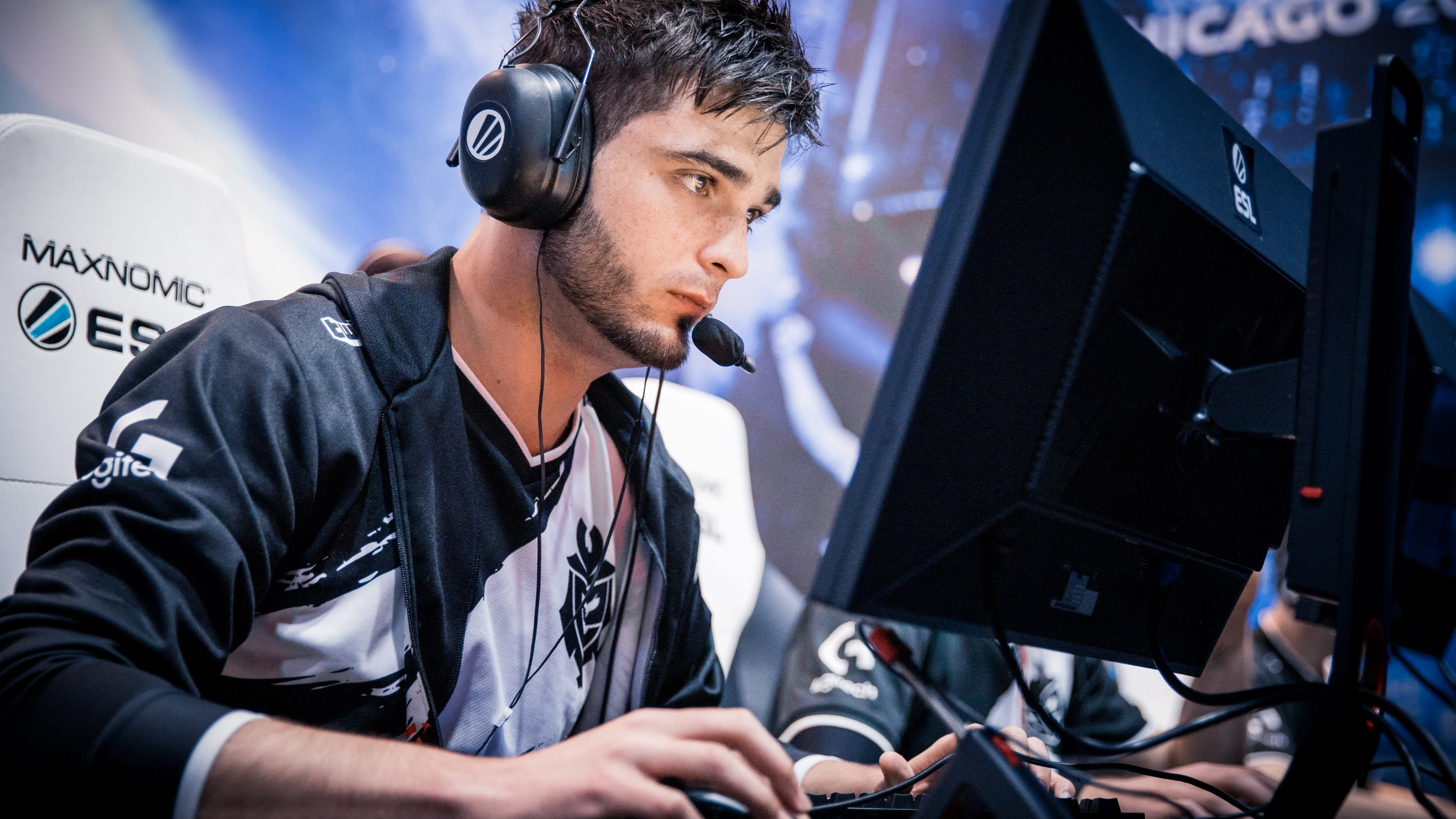 shox when he was playing for G2
Did you sacrifice a bit of your own interests when taking on this Nakama project to help and develop these youngsters and newcomers?
- I mean this was something that wasn't a sacrifice because this was something I really wanted to do. Sooner or later I would have done it, and I choose this moment because of the Paris Major while I was thinking like, this is the best moment to do it. And so, yeah, I needed to I needed for my personal like, experience to just try it.
Shox's thoughts about the shift from CS:GO to Counter-Strike 2
- We have Counter-Strike 2 around the corner and that is something I've been waiting for; to just have like a great change in Counter-Strike. Because I feel CS:GO, despite being the best game in the world in my opinion, still doesn't have enough updates to always like have something new. And sometimes it can be long with one meta, always having the same maps same and not changing for months or even years. Sometimes it can be long and I'm feeling like we need something to change and now it's finally coming. So my motivation is higher than it has ever been.
Have you considered being a coach after you retire?
- Yeah of course. I have already thought about this and I would probably give it a try for sure. And then we will see if I like it and also if I can I be good at it. But for now, I still want to play. But for sure, as soon as I'm  done playing, this is something I will explore and try to help the team as much as I can by being a coach.
Do you think you will be good at coaching?
- Yes, I think this is something where I can be good because I think I'm good at organizing. I also been a leader in-game, and I also worked with players that were way above my age, if that makes sense. It's been a lot of years and I've been in different teams and I know what works and what doesn't work, but also what is important for a team. And this is something I will definitely like be very happy to do and to help the players.