Counter-Strike: Global Offensive has dozens of incredible players from clutch kings to flashy snipers to headshot machines.
Through CS:GO's rich history and what could almost be described as a cult-like following, the franchise has seen players that can take the game to a whole other level. When Counter-Strike Global Offensive was released, it was seen as a monumental improvement over the previous Counter-Strike titles. CS:GO brought new maps, weapons, modes, and a whole host of balancing. In the last 9 years has seen many challengers for "greatest CS:GO player of all time" emerge. Young prodigies with mechanical prowess, early scene dominators, and skilled, consistent veterans can alle stake a claim to the title with no clear winner that will appease everyone.
Although some of the professionals on this list may have competed longer than others, a long career isn't what it's all about. Some prodigies are already being considered as one of the best players in the history of CS:GO. This list will seek to combine all factors like MVP awards, pure aim, and strong history.
Without further ado, let's get into the list, and find out who are the greatest CS:GO players of all time.
1. Kicking off our list is Nikola "NiKo" Kovac from G2.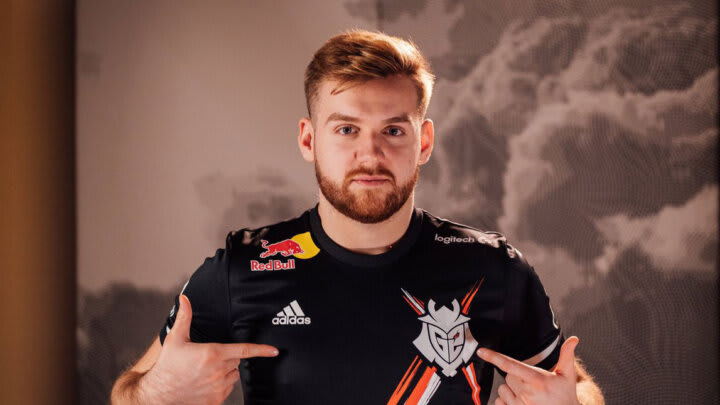 Whether wielding a AK-47, AWP, or just an Desert Eagle, the Bosnian was only a threat when killed, as he is capable of winning any round even if the odds are against him. NiKo is undoubtedly one of the best players on the G2 roster, and has always been one of the strongest forces on the teams he's played for. His aim is insane, and his ability to win clutch rounds with whatever weapon he can get his hands on always impresses fans.
Top 20 HLTV overview for NiKo:
#4 best player in 2020
#11 best player in 2019
#3 best player in 2018
#2 best player in 2017
#11 best player in 2016
MVP awards: 7
Majors: 0
2. Aleksandr "s1mple" Kostyliev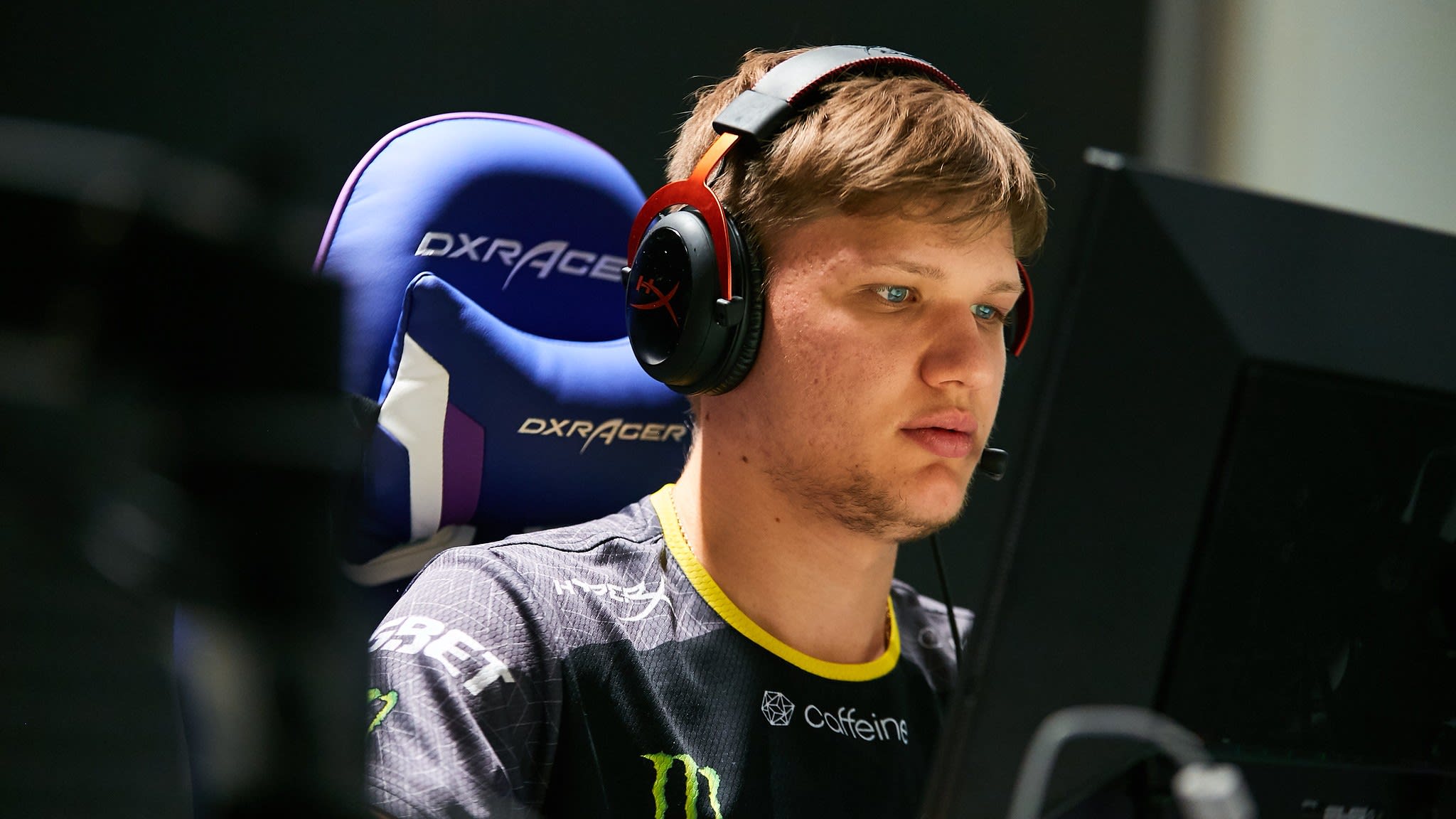 The Ukrainian beast is one of, if not the definitive, Counter-Strike's greatest players in terms of game mechanics. He's one of the greatest FPS phenoms to ever touch a mouse and keyboard. A dome-smashing deity who's worshipped worldwide for his uncanny ability to pull off disgusting unthinkable feats all the time.
Top 20 HLTV overview for s1mple:
#2 best player in 2020
#2 best player in 2019
#1 best player in 2018
#8 best player in 2017
#4 best player in 2016
MVP awards: 15
Majors: 0
3. Christopher "GeT_RiGhT" Alesund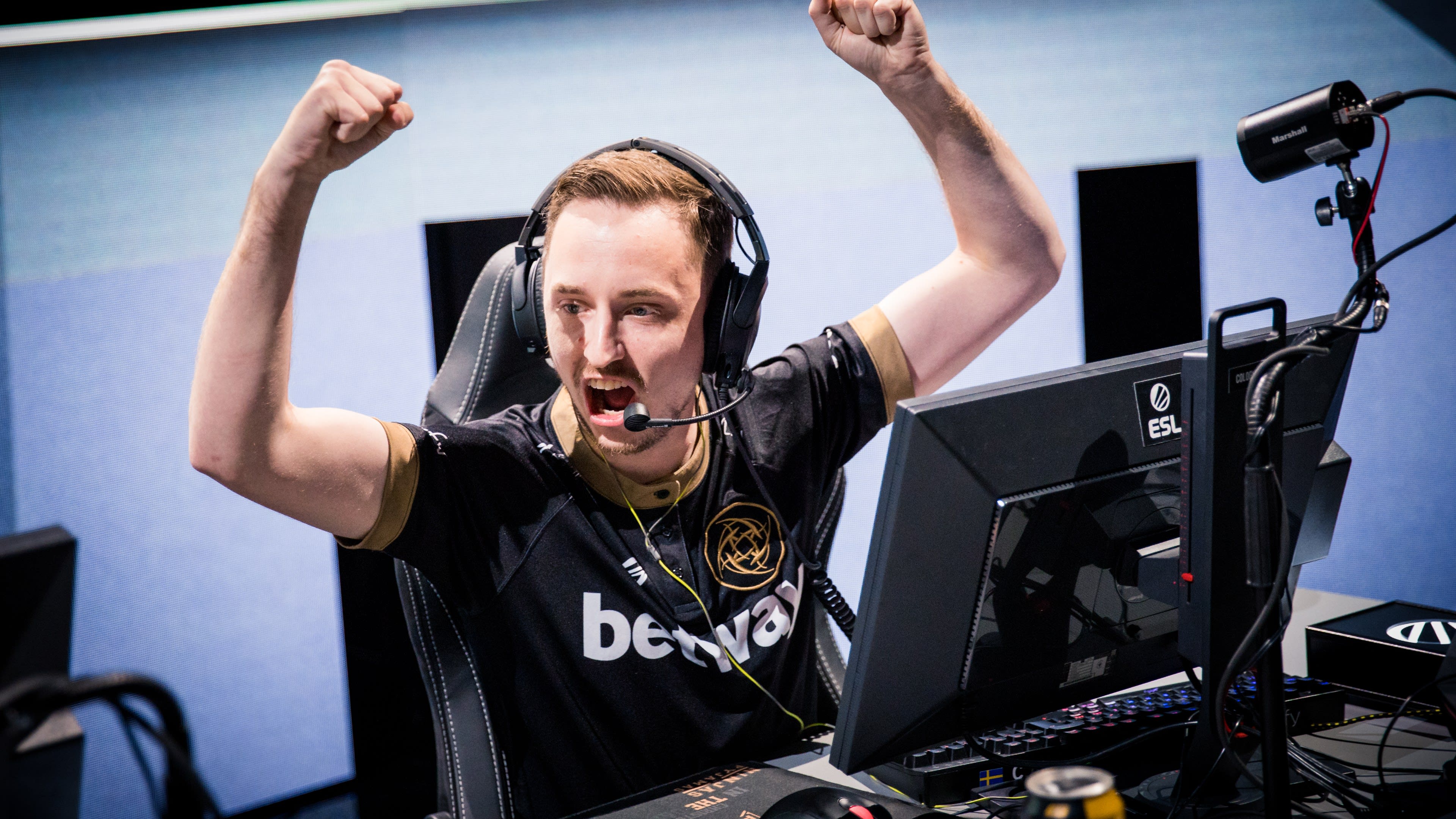 Though the Swede took off his legendary Ninjas in Pyjamas jersey in 2019, GeTRiGhT is one of the first superstars in Counter-Strike history. Even before the release of Counter-Strike: Global Offensive, the 31-year-old was one of the most accomplished CS players in the world, with a game sense and skill across multiple incarnations of the game that are unmatched. The Swede racked up ten MVP medals from 2012 to 2014 and led the charge as NiP went on their historic win streak. As an individual who spearheaded the lurking meta into existence, GeTRiGhT was often considered a God among men.
Top 20 HLTV overview for GeT_RiGhT:
#18 best player in 2016
#11 best player in 2015
#1 best player in 2014
#1 best player in 2013
MVP awards: 10
Majors: 1
4. Olof "olofmeister" Kajbjer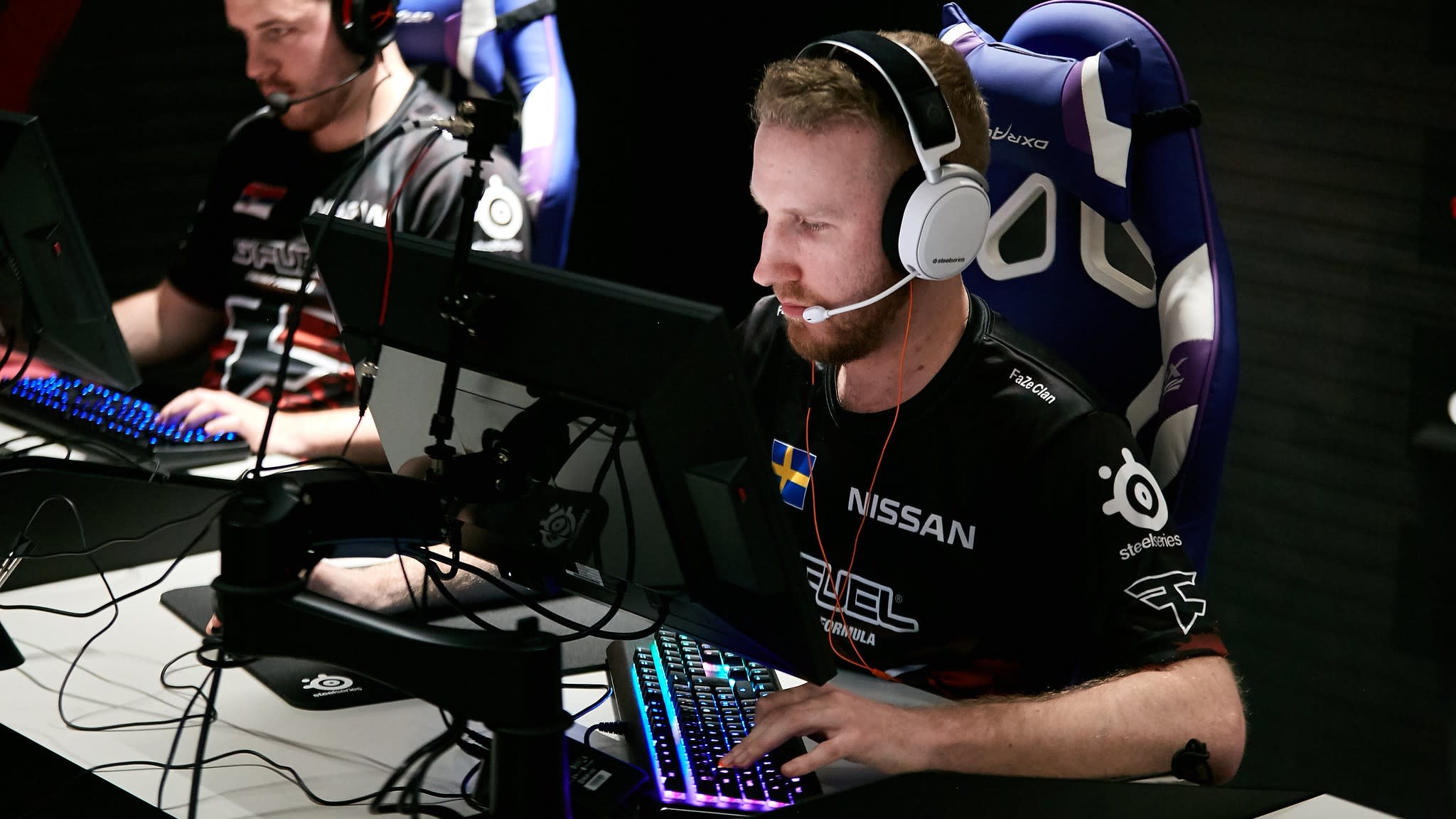 The Swedish superstar, olofmeister, is somewhone who has set the CS:GO world on fire over the past few years. Due to his popularity and legendary status, the 29-year-old Swede has become as iconic to the game as Dust2 itself. After NiP's reign was over at the end of 2014, not a single person knew who would be the next team to dominate the scene. The Danes were showing their teeth with device in the driving seat, while kennyS and his French teammates were on top of their game. But it ended up being fnatic who rose through the ranks when the competition was at its fiercest.
Olof was a huge part of fnatic's success, being one of the most creative players CS:GO fans has ever seen. The Swede always came up with new trump cards to bust out whenever fnatic needed them. During his three years at fnatic, he won three Major titles and contributed to a long winning streak that spanned six LAN tournaments. Olofmeister is also known for the famous "olofboost" against LDLC, which is a crucial piece of history for the CS:GO scene.
Top 20 HLTV overview for olofmeister:
#19 best player in 2017
#8 best player in 2016
#1 best player in 2015
#12 best player in 2014
MVP awards: 6 (1 Major MVP)
Majors: 2
5. Mathieu "ZywOo" Herbaut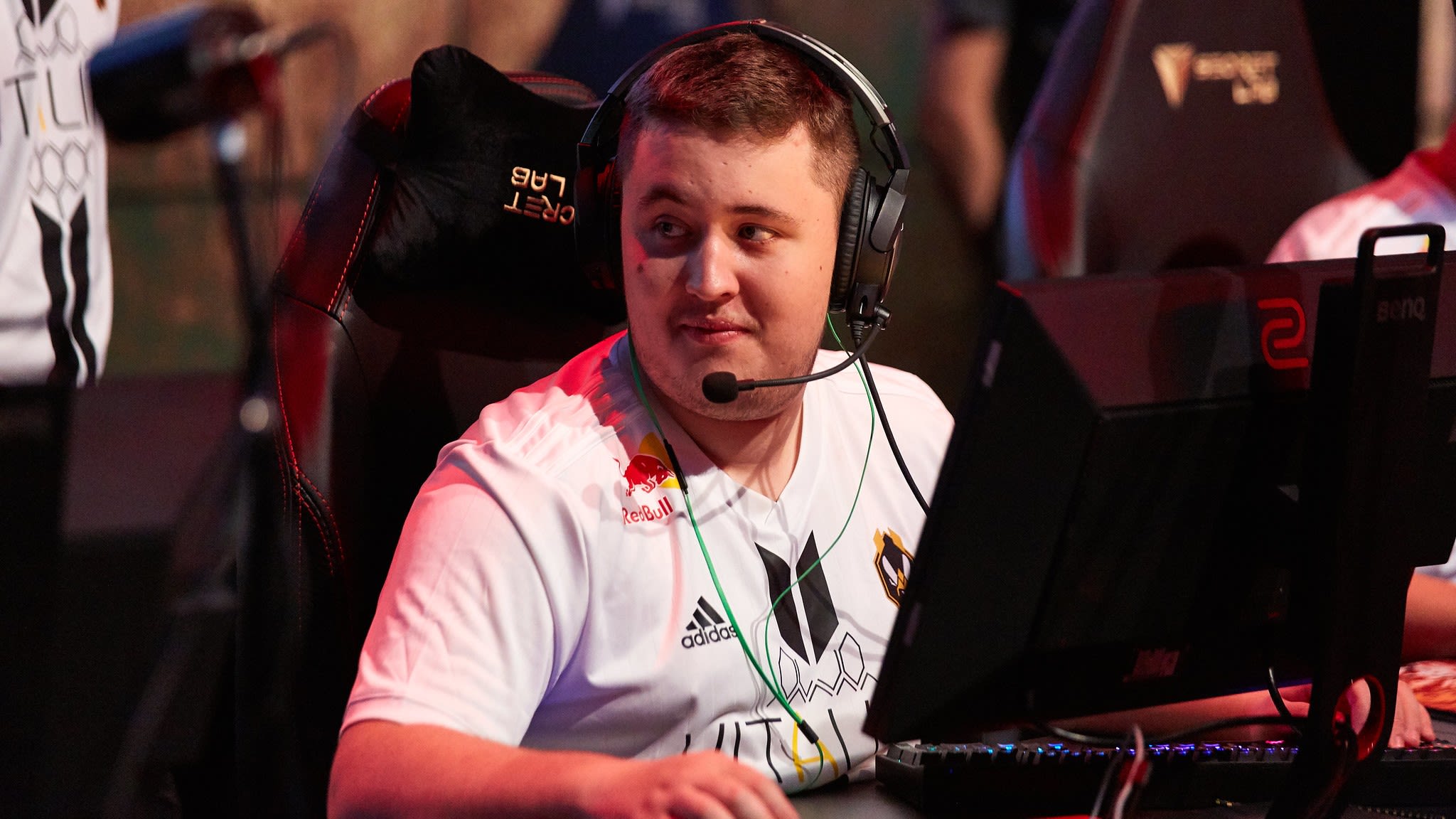 Although the Frenchman has been competing in CS:GO since 2016, it wasn't until 2018 that he made his breakthrough, snatching the first place at DreamHack Open Atlanta event. Since then, ZywOo has become a powerhouse of the CS:GO scene. Of course, he didn't just become so good during a single year or two. ZywOo has been a very good player for a long time even before joining Vitality in 2018, first making a name for himself in online tournaments before going pro. Now he is not only being compared to the likes of s1mple, but even outperformed him in 2019 and 2020, taking the crown as the Top player of the year in the eyes of many.
The mechanically-gifted Frenchman is already being praised as one of the greatest Counter-Strike phenoms to touch the game by the community. With 11 MVP titles under his belt, the 20-year-old  is looking to prove himself even further with a Major win.
Top 20 HLTV overview for ZywOo
#1 best player in 2020
# best player in 2019
MVP awards: 11
Majors: 0
6. Nicolai "dev1ce" Reedtz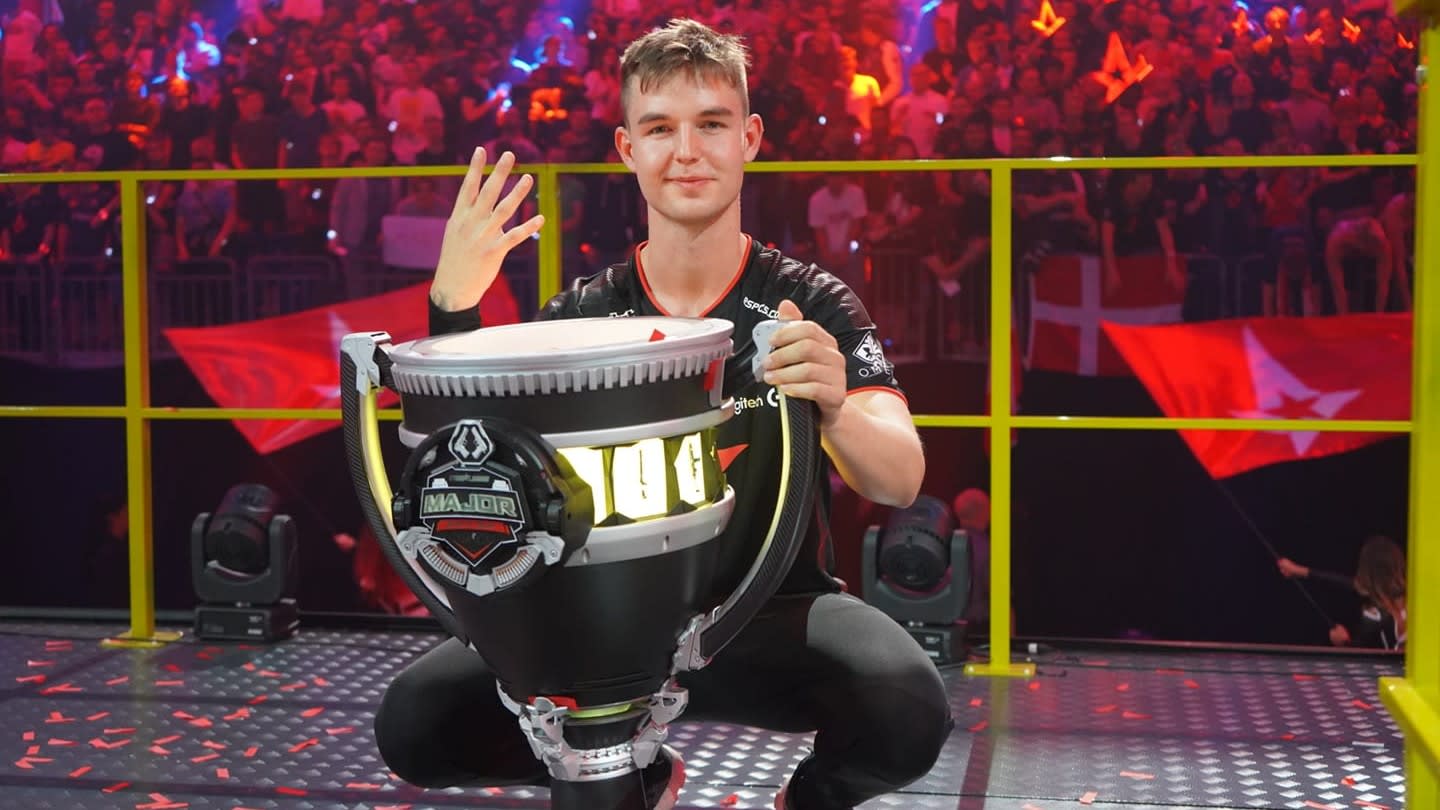 In terms of performance and MVP titles, the Dane wins this list of greatest CS:GO players by a length. device is a remarkable player who has been active since 2009 and is one of the biggest earners in CS:GO history. His record is sublime, and his AWP skills are almost unmatched. Mr. Consistent hasn't been the best player of an era like olof, nor a lone carry dragging teams to playoffs like AWPer kennys, nor even the most mechanical gifted players like ZywOo and s1mple, but the Dane takes the best of many of these players to be individually great and secure victories for his team as a whole.
While Ninjas in Pyjamas' 87-0 win streak saw multiple players on the team win MVP medals, 15 in total for all of the NiP roster through 2012-2013, device alone has earned 18 in his career with two of them being Major MVP's.
Top 20 HLTV overview for device:
#3 best player in 2020
#3 best player in 2019
#2 best player in 2018
#5 best player in 2017
#3 best player in 2016
#3 best player in 2015
#20 best player in 2014
MVP awards: 18 (2 Major MVP)
Majors: 4
7. Ladislav "GuardiaN" Kovács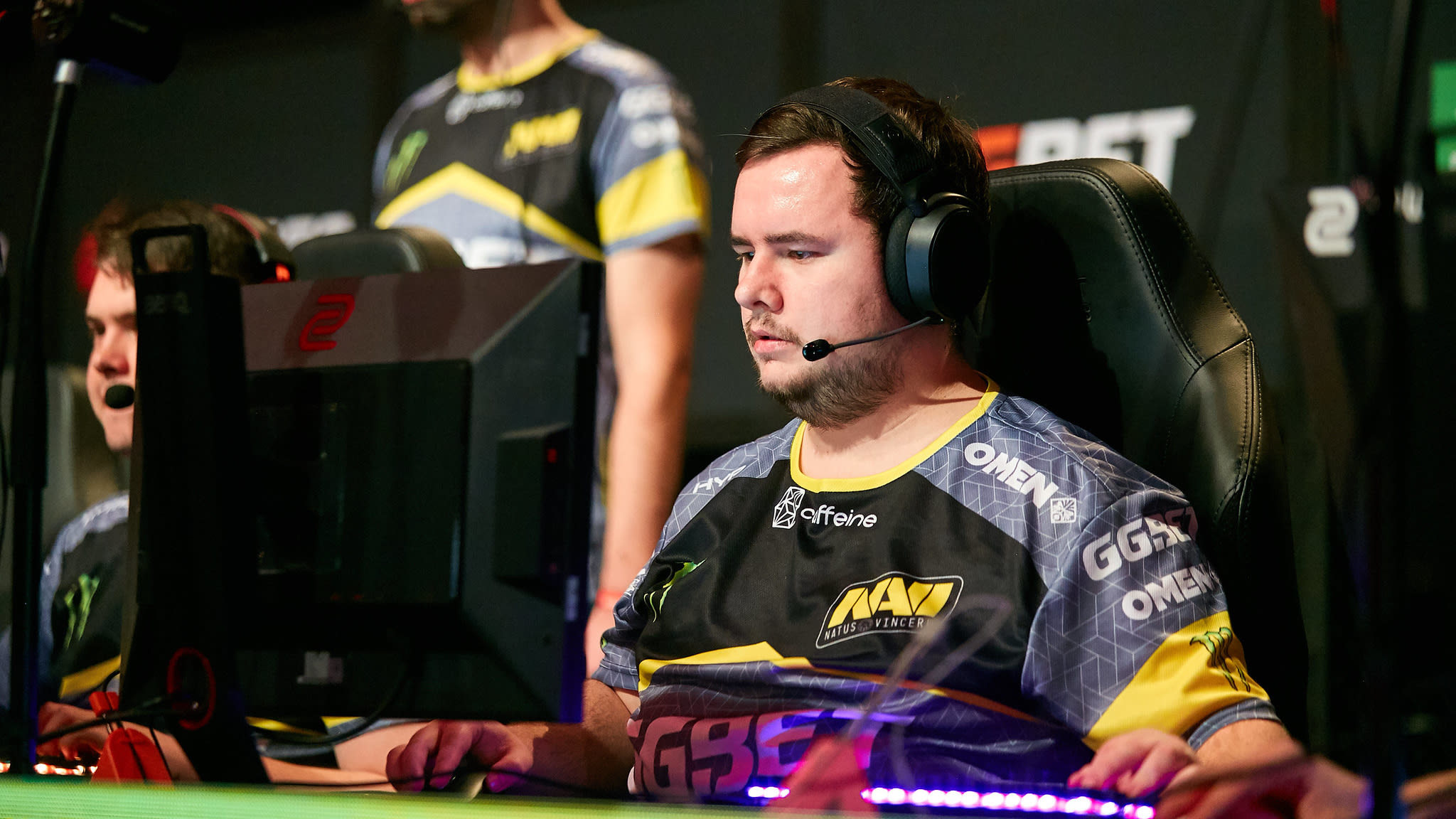 The Slovakian is considered one of the best AWPers of all time, having the second most recorded AWP kills of all time, making up 63% of his total pro kills. His playstyle might not be as flashy as some other AWP'ers like kennyS, but his consistency with the $4750 sniper makes up for that. He's been playing CS almost since the very beginning. His career spans Counter-Strike, Source, and CS:GO, and has dominated the play on all of them.
Mostly known for his time at Natus Vincere, GuardiaN's AWP highlights are still a sight to watch to this day. Though he was one of the pillars of the foundation of NAVI's legendary roster, he decided to step back in 2017 due to internal issues. He then tried to rebuild his legacy at FaZe Clan, but failed to crown his successful seasons on FaZe with a trophy. However, he managed to put up one of the best performances of his career during the ELEAGUE Major 2018 Finals, where FaZe Clan fell short to Cloud9.
Top 20 HLTV overview for GuardiaN:
#11 best player in 2018
#9 best player in 2017
#17 best player in 2016
#2 best player in 2015
#11 best player in 2014
#10 best player in 2013
MVP awards: 8
Majors: 0  
8. Kenny "kennyS" Schrub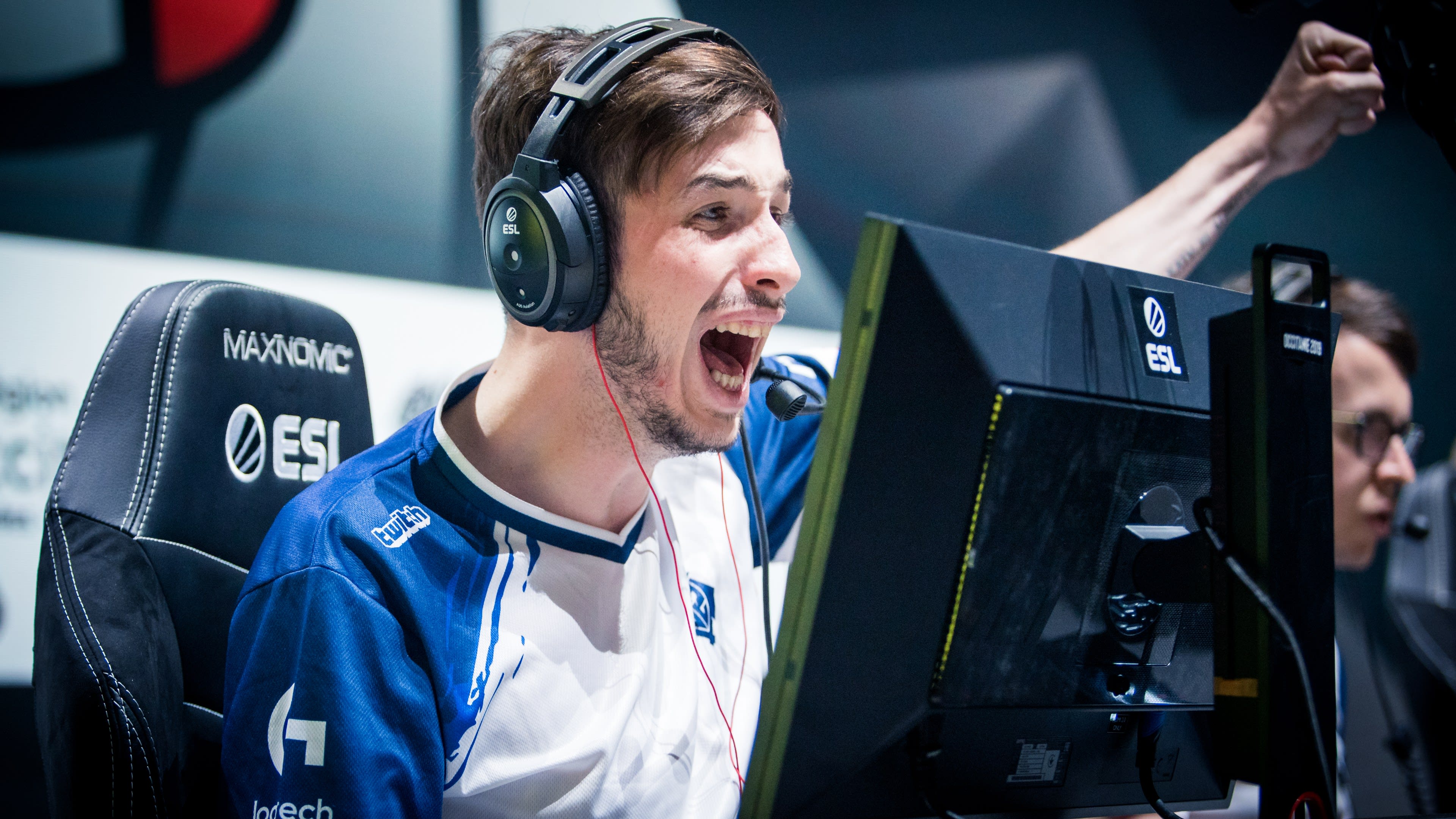 The French AWPer has one of the most iconic names in the game, and you don't even have to be a CS fan to know the name kennyS. He's an absolute monster when wielding a sniper rifle, and has ammased more AWP kills at Major events than any other AWPer. The 26-year-old has a storied history from ruthless hunter-carrier in 2014, to Major success with EnVyUs at DreamHack Cluj-Napoca in 2015, to his position until this day. In recent years, the Frenchman has undergone something of a decline, but cannot be counted out entirely. In the period from 2013 to 2017, kennyS made the Top 20 rankings on HLTV, picking up a total of five placements.
Top 20 HLTV overview for kennyS:
#7 best player in 2017
#13 best player in 2016
#6 best player in 2015
#6 best player in 2014
#12 best player in 2013
MVP awards: 10 (1 Major MVP)
Majors: 1
9. Marcelo "coldzera" David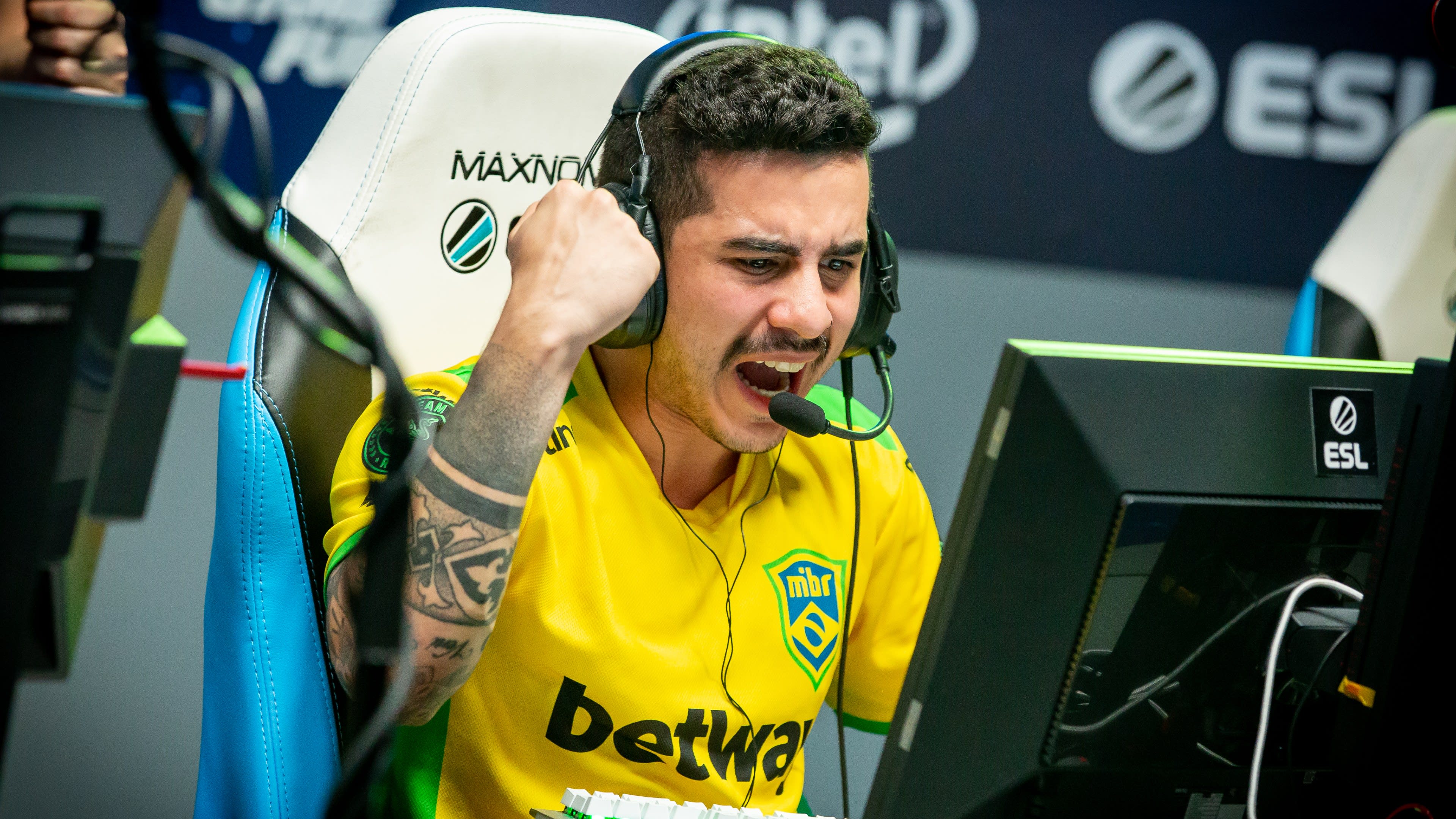 When fnatic's era was coming to an end in 2015, coldzera and company from Luminosity Gaming rose to the occasion with a full-Brazilian roster that had him as its centerpiece. The Brazilian made his first international LAN event debut at ESL One Cologne 2015, where him and his team fell short against the Swedes from fnatic in the early stages of the event. But coldzera and company kept on improving their game and slowly became a force to be reckoned with in the following months.
coldzera and Luminosity went on to win two Majors in 2016 and the Brazilian himself was the MVP of both events. His success in his role also opened up questions and challenged the perceptions surrounding how support players should play in the server. The 26-year-old Brazilian also took the top spot in HLTV's Top 20 players list in both 2016 and 2017, looking untouchable going into 2018 as SK won the ESL Pro League Season 6 Finals to remain the best CS:GO team in the world.
Top 20 HLTV overview for coldzera:
#10 best player in 2018
#1 best player in 2017
#1 best player in 2016
MVP awards: 8 (2 Major MVP)
Majors: 2
10. Robin "flusha" Rönnquist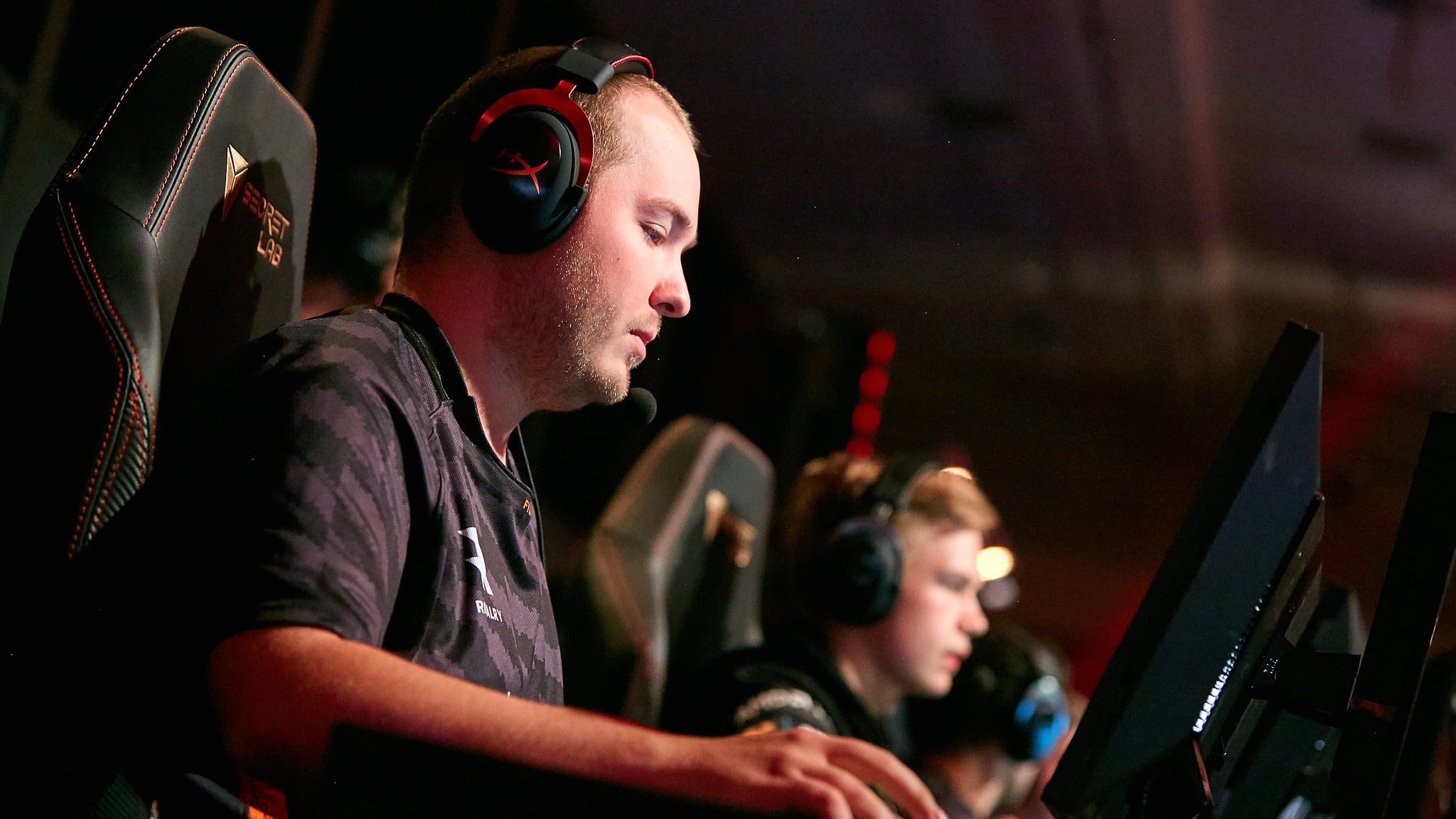 fnatic's dominant run between 2014 and 2016 felt like it was never going to end since the team always were performing better than their last showing every time, they went on the big stage. Under that period, a new nickname was found for flusha as a result of this era: Senior VAC. The Swede has had his fair share of cheating accusations over the years due to numerous clips that involve smoke kills, prefires, wallbangs as well as "locks" onto unseen players. From 2013 to 2016, Senior VAC appeared in HLTV's Top 20 best players and placed in the top ten in three of them. The 27-year-old Swede also has 3 Major trophies to his name.
Top 20 HLTV overview for flusha:
#10 best player in 2016
#5 best player in 2015
#2 best player in 2014
#13 best player in 2013
MVP awards: 4 (1 Major MVP)
Majors: 3