The tournament organizers from BLAST Premier has been one of the absolute heavy hitters within CS:GO for a very long time. They have hosted massive tournaments in Copenhagen, São Paulo, Miami and Bahrain, however, not a single CS:GO Major championship.
At BLAST Premier Spring Final Lisbon last month, we got the chance to sit down with Managing Director at BLAST, Charlotte Kenny to discuss whether BLAST is looking to host a Major in the future, their brand in a global perspective, and the importance of the CS:GO community.
Q: We are here at BLAST Premier Spring Final in Lisbon – How has it panned out so far?
Charlotte Kenny: It has been absolutely fantastic to be in Lisbon this weekend. When we were here in 2018, the crowd was phenomenal, and we knew that we would come back to a fantastic support base this weekend. The Lisbon fans have not disappointed, and the Portuguese are fans are always phenomenal. We're just so delighted with the love that we have had.
Q: Is it important for you and BLAST to globalize your brand and tournaments?
Charlotte Kenny: Absolutely. We want to bring BLAST Premier to every corner of the globe. The support that we have got is from all around the world and we're delighted that we have so many fans traveling everywhere to all our events. And it's therefore important that we make BLAST so accessible to everyone.
Q: If you were to mention one specific thing or aspect where BLAST stands out – what would that be?
Charlotte Kenny: For me, it's our unrivaled entertainment and production quality – what you are getting with BLAST Premier is not an esports event, it's not a Counter-Strike event, this is the best experience, the best entertainment, and the best product there is in the world.
Q: BLAST is also getting a lot of praise from the CS:GO on your production and how you run your tournaments – that must be a nice shoulder path?
Charlotte Kenny: This is why we do these events. This is why BLAST Premier is BLAST Premier. Everything we do, is with our CS:GO community, our fanbase, our talents, and our teams in mind. We want to put on the best experience for everyone. Because we are the best and we know what the best looks like-
Q: With BLAST's success and reputation are you guys ready to go the next step and organize a Major?
Charlotte Kenny: That's an interesting question. We always get lots of comments on whether we are interested in hosting a Major or not. Just to dispel any rumors; BLAST is always interested in hosting a Major. What's important is that our community wants to have a Major hosted by BLAST, so that we can make sure that is the best Major that ever will be and that it fits in with our strategy. Watch this space. When the time is right, we will do a Major.
Q: It has been known that Valve is looking for bids for the next year's Majors, with the due date being here in late June – Has BLAST made a bid?
Charlotte Kenny: I can't comment on that specifically, but I can say watch this space. And we will let the world know when we are ready to do a Major.
Q: Are we seeing a bright future for BLAST?
Charlotte Kenny: Absolutely. The world is literally about to take off with BLAST and what we have got planned. 2022 was our first year being back in a LAN arena, with the upset of industries and all industries faced with Covid-19. So, we're just getting back to where we were in 2018-2019. I will say watch this space for 2023, we're coming back, and we're coming back with vengeance.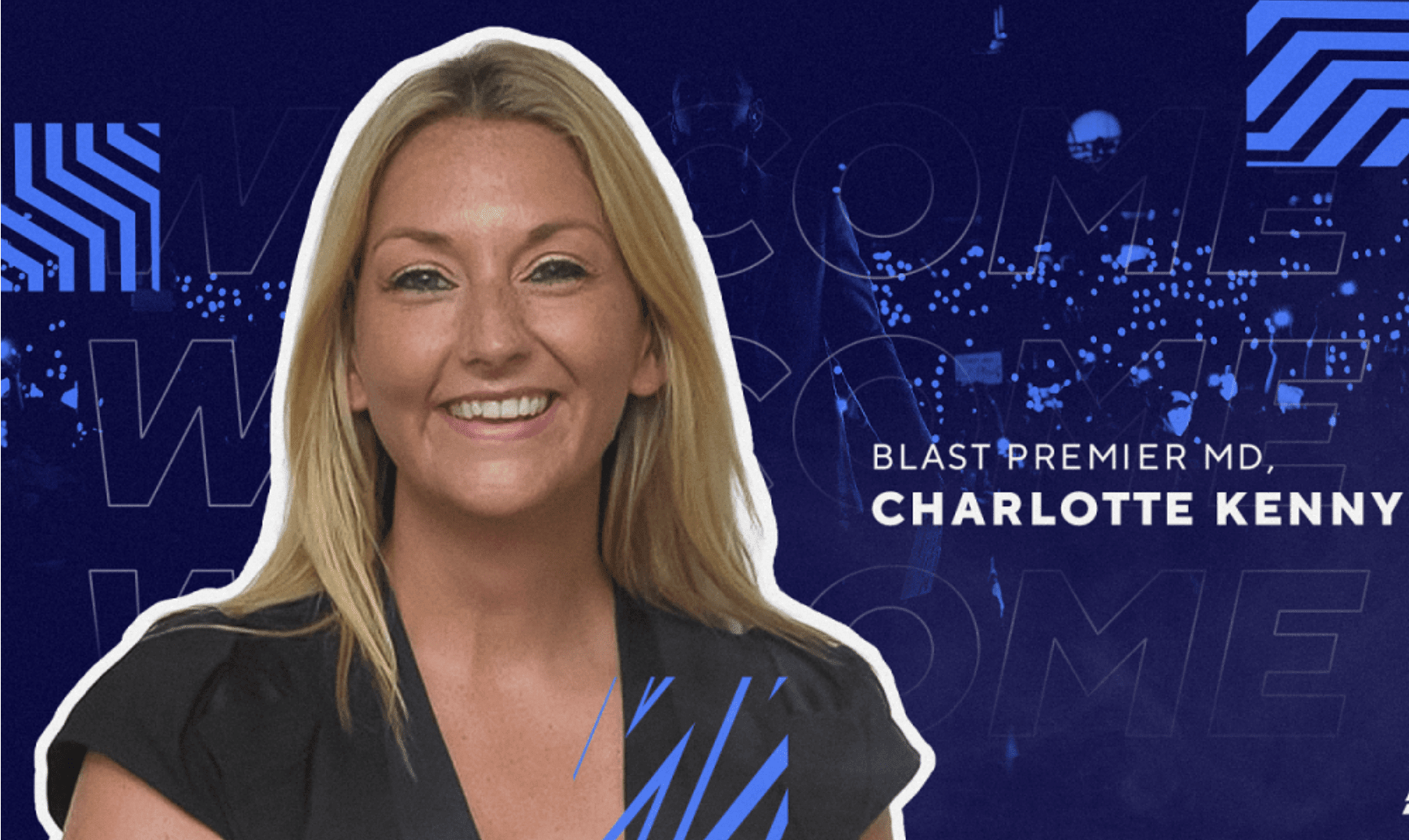 Credit: BLAST Premier