The women CS:GO scene is beginning to take shape after two of the most legendary CS:GO organizations just launched their new female divisions.
While organizations such as BIG, NAVI, and FURIA are already committed into female CS:GO, both Astralis and NIP has not been involved in the female scene before. But now is the time according to CEO of Astralis, Anders Hørsholt.
- We have long worked with the idea of ​​a women's team in Counter-Strike, and we have been in dialogue with ESL from the very beginning to support the creation of the best possible international women's league. It is only natural for Astralis to be an active part of this development, which we want to push even further with our new team. Our values ​​are grounded in performing at our best and always developing, but also in embracing gaming at all levels, regardless of traditional distinctions.
In Sweden there is also joy upon the announcement of the new roster.
- I'm super happy and proud that we finally can announce our team as the NIP Impact squad. I feel like we complete each other perfectly both in-game and IRL, which makes my work as an IGL much easier. I'm super proud to be a part of this lineup and I can assure you that with some time we will show the world what we can do. NIP has always been close to my heart and to have the opportunity to play under such a legendary org is just a dream come true, but the job is not done yet, TILDE "7licious" Byström says in a press statement.
The new CS:GO teams will play their first official match tomorrow, when ESL Impact League Season 2: European Division begins.
Astralis Female:
Aurora Lyngdal 26 years, Lurker, spokesperson
Kászandrá "kezziwow" Héjja, 26 years, Support, In-Game Leader
Rachel "RacheLL" Kujawa 23 years, Entry Fragger
Selin "spike" Alak 21 years, Lurker
Yoana "Joanana" Vlaykova 20 years, AWP
Rafael "Feldman" Rodriquez 33 years, coach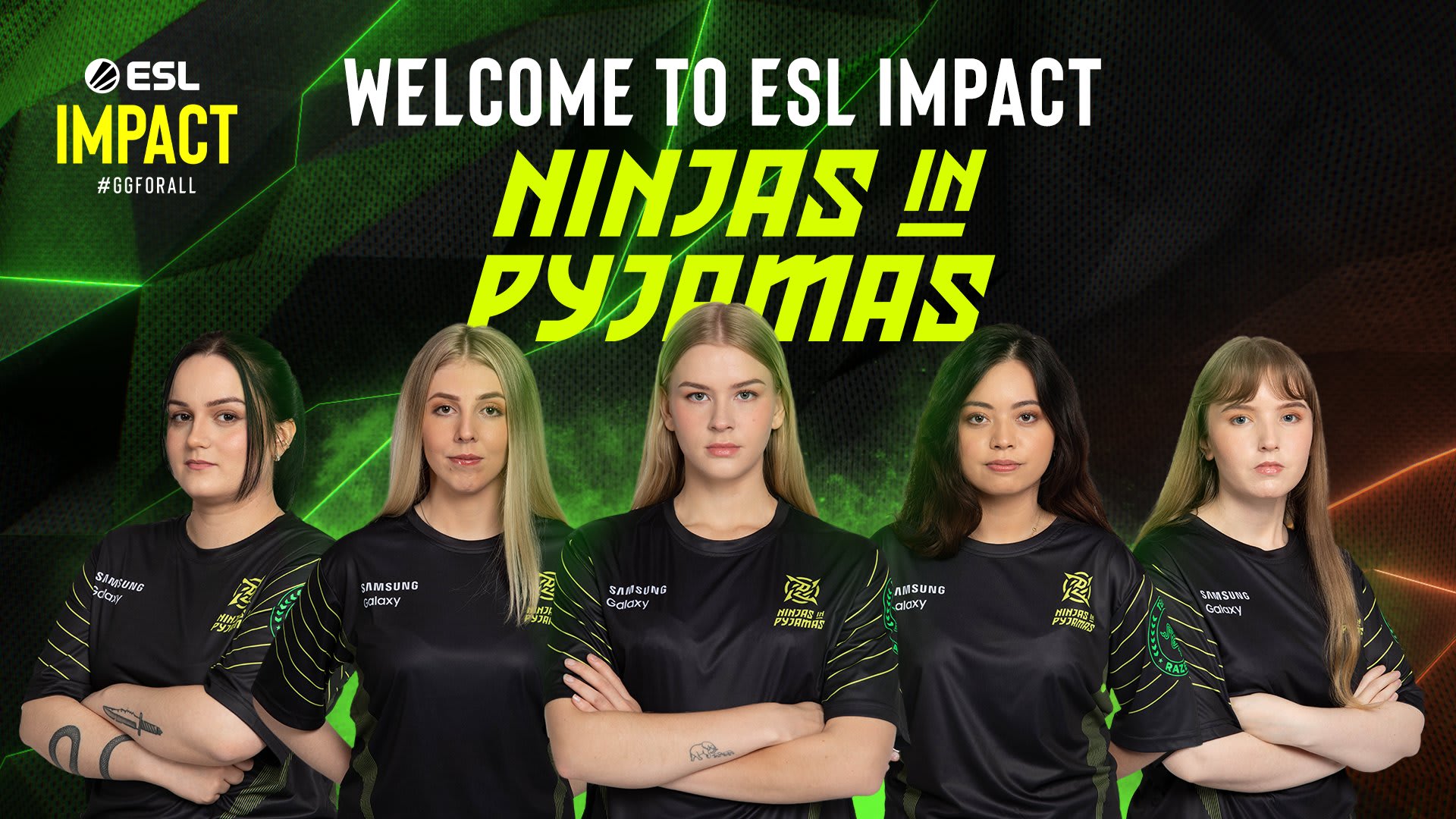 NIP Female:
TILDE "7licious" Byström 
Jennica "jenkon" Sjögren 
Mayline-Joy "ASTRA" Champliaud 
Thea "pullox" Evensen 
Marita "Minnie" Siljan Sørensen