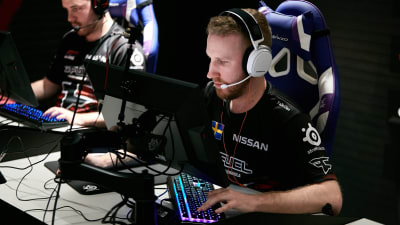 olofmeister: We can not accept not qualifying for the Major
FaZe starts their qualifying run towards the Major tonight in the IEM Fall closed qualifier.
2021-09-15

| @Anders_Frost
The battle for RMR points towards the Major is near its conclusion. At IEM Fall at the end of September, the last RMR points will be distributed. Currently FaZe is sitting outside the qualification zone with only 248 points in the bag. Despite being ranked as the 6th best team in the world, FaZe will have to qualify for the RMR event. Tonight they face the Danish roster from OPAA, where a win will be enough to put FaZe through to IEM Fall.
- The RMR event is our biggest priority, and that is why we bootcamp. We have been working towards that. We can not accept not qualifying, Olof 'olofmeister' Kajbjer Gustafsson explains in an online interview with Pley.gg. The Swede has been boot camping in Poland with his teammates lately. Here they hope to have found the formula, that will secure the team a spot in the Stockholm Major, which is set to take place from October 23rd.
- We can not mess up in the qualifier. Luckily for us, the RMR event is a LAN event. Back to live playing which is always good for us, Russel 'Twistzz' Van Dulken adds. The last time FaZe played on LAN, they made it all the way to the Semi-Finals at IEM Cologne, so maybe the Canadian has got a point.
For Olof "olofmeister" Kajbjer Gustafsson it would almost be unthinkable not to participate in the Major. The 29-year-old Swede is part of the exclusive club of only six players in history, that have been present at all of the previous 15 Majors.
Players that have attended all Majors:
olofmeister
device
dupreeh
Xyp9x
Zeus
shox
For the legendary Swedish player, the Stockholm Major could also be the last time, that the experienced FaZe player gets the chance to play on home turf in a Major.
- Qualifying for the Major is the biggest thing you can do. But having it on home turf makes it so much bigger. It is huge for me, and it is a dream come true to play in front of the home crowd.
Olof "olofmeister" Kajbjer Gustafsson has played a Major on home turf twice before. In 2013 he played for LGB eSports, who was knocked out in the Quarterfinals. One year later he was back in Jönköping this time for Fnatic. The result was the same though. In the Quarterfinals, Fnatic lost to the French roster Team LDLC.com.
Faze play against OPAA tonight at 17.30. You can see the match here on Pley.gg
Related players
Related teams