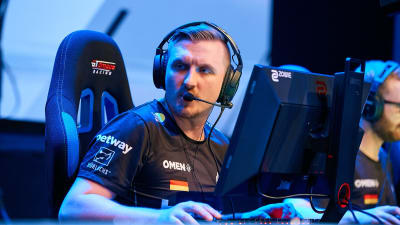 tabseN: The schedule has been pretty rough
German-based BIG has played 18 matches within the last month. Could this affect their IEM Cologne performance?
2021-07-02

| @Anders_Frost
When BIG begins their journey towards the main tournament at IEM Cologne, they will already have played atleast 118 maps of competitive Counter-Strike in 2021 alone.
- Schedule wise it has been pretty rough the last couple of years. There is no ending. It is game after game after game. It is kind of hard to maintain focus and energy. We are professionals, right. So we do everything we can to perform, in-game leader Johannes "tabseN" Wodarz tells Pley.gg at a press conference before IEM Cologne.
It is only Gambit, who has played more tournaments of the top tier teams in 2021. The Russians have destroyed all opposition for most of the year and are currently ranked as the best team in the world. Much like BIG experienced at this time last year, where they made it all the way to the number one spot in the world.
- Last year I wanted to play everything because I did not see the bad side of it. We were only winning so it was fun. But when you lose, and you lose rough games, and you keep going out of the group stage, it gets tough playing tournament after tournament, because you do not have time to fix your mistakes. It is exhausting, but we are professionals and we need to live with it, Nils "k1to" Gruhne explains.
Right now it is a mess, Christian Lenz, CGO, BIG
Lately BIG has attended tournaments like Spring Sweet Spring 2, ESEA Premier Season 37, and Elisa Invitational Summer 2021. All minor tournaments on the circuit, but necessary if you ask Christian Lenz, Chief Gaming Officer at BIG.
- The problem we have right now is, that for different tournaments you need different rankings to be invited. The smaller tournaments like Snow Sweet Snow etc. take their rankings from HLTV. We still need to play the smaller ones to gain ESL points. That is the reason why we also now play the Elisa ranking. We still need points to be qualified for the ESL Pro League in the fall. It is a lot of stress and it is way too much. All we wish is that one day, there will be a better structure in general for CS:GO, because right now it is a mess.
BIG will face their countrymen from Sprout in the Play-in at IEM Cologne on Tuesday.