Astralis has announced Nicolai "HUNDEN" Petersen as their new Head Analyst. HUNDEN was banned from coaching for one year for using the coaching bug while he was the coach for another Danish top team Heroic. Despite HUNDEN being a disputed Dane are Astralis not afraid to take him in as an analyst coach.
Following his arrival at Astralis the known caster "ScrawnyCG" has his doubts on whether this is a good signing or just putting more pressure on the players. Scrawny said on a now deleted Twitter post that "Astralis´ players deserve better" he does not believe that the signing of HUNDEN will bring many benefits to the players other than hopes for the performance organization.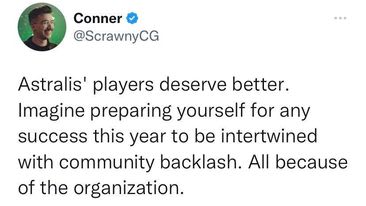 Different opinions regarding HUNDEN´s arrival have been brought up on social media. However, the head coach of Astralis Peter "casle" Ardenskjold is convinced that Nicolai "HUNDEN" Petersen can bring quality to the team going forward in the new season.
- Nicolai is one of the best in the field and is extremely thorough in his work. We are working on getting the roles in place, and I have met very few people with the same deep insight into the game and who are as structured as Nicolai, casle says.